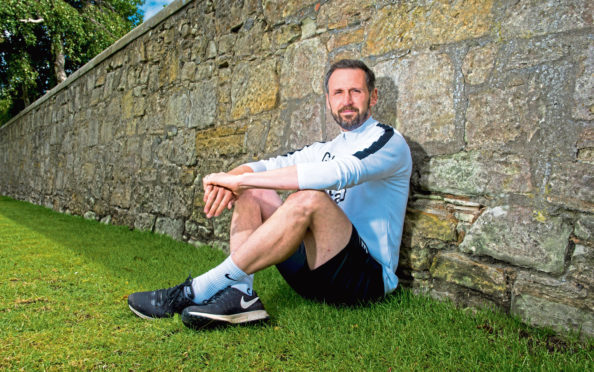 Anyone who's come across him down the years will testify enthusiasm has never been an issue with new Dundee United reserve team manager Craig Easton.
As far back as when he was part of the youth system he's now spearheading, Craig's huge appetite for the game was always apparent.
Even he, though, admits a spell out of the game a couple of years back was a perfect reminder of just how good life in football is.
It came when financial problems at Torquay United forced him into an unexpected move back to Scotland and left him searching for work.
Not content to sit around waiting for his next job, Eastie ended up working in the building trade and admits it was one of the best moves he's ever made.
"I was in England for 12 years and I didn't even think of coming back up to Scotland to be honest," he said.
"But in football you can't plan what's going to happen, especially as a player and then, when I was coaching, I found things could change as well.
"I was with Torquay working with the U/19s and college kids. It was my first real job in coaching and their academy was doing well but the club got relegated to the Conference and couldn't afford to run their academy.
"It's a big outlay and, unfortunately, it folded and jobs went with it. I would have loved to have stayed, it was a great job and I had an excellent lifestyle.
"The job wasn't there so I came back up the road and there wasn't much happening. I applied for jobs and I got close to a couple.
"I ended up doing a bit of labouring and it was great, it was the best thing for me. I kept myself busy.
"I was taking down cabins, near St Andrews funnily enough, and then building. I'd never had any experience of it but enjoyed it. Every day was different and the guys were brilliant. A lot of good people – I still keep in touch.
"I always appreciated what I had as a footballer but sometimes you need to go out of it and get back in just to be reminded what you have.
"So getting out for a bit was good, it got my appetite back without me realising I'd lost it. And just doing something different, seeing another side of life, meant I learned a lot."
His return to football came at Raith where an excellent record with the youths sparked interest from others.
Determined to repay the faith Raith showed in him, he rebuffed the chance of a quick move but when United came calling he admits his affection for the place where his career started made it an offer he couldn't refuse.
"I enjoyed Raith, there were good people, a good club and it was tough to leave but I couldn't turn this job down.
"This is a big responsibility because United have produced some great players over the years. There's a lot of good players come through and a lot of good people looked after the kids here, so there's a lot to live up to. I was lucky to work with a lot of those people."
In recent years, the conveyor belt of young talent at Tannadice has slowed but Craig's confident, along with assistant Scott Robertson, talent will flow.
That's in no small part because the mechanism required to produce players is still in place.
"We know how important it is to keep bringing players through at this football club and there is talent here.
"There is so much that goes on before us to get it to the stage where we take the players. It's not about us, it's about everything that goes before that to get them to the point where Scott and I take them.
"Brian Grant (academy head) is on top of that and making it better all the time. It's about us then doing the extra wee bit to take them to the first team."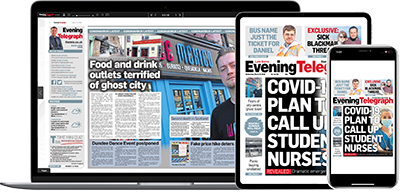 Help support quality local journalism … become a digital subscriber to the Evening Telegraph
Subscribe