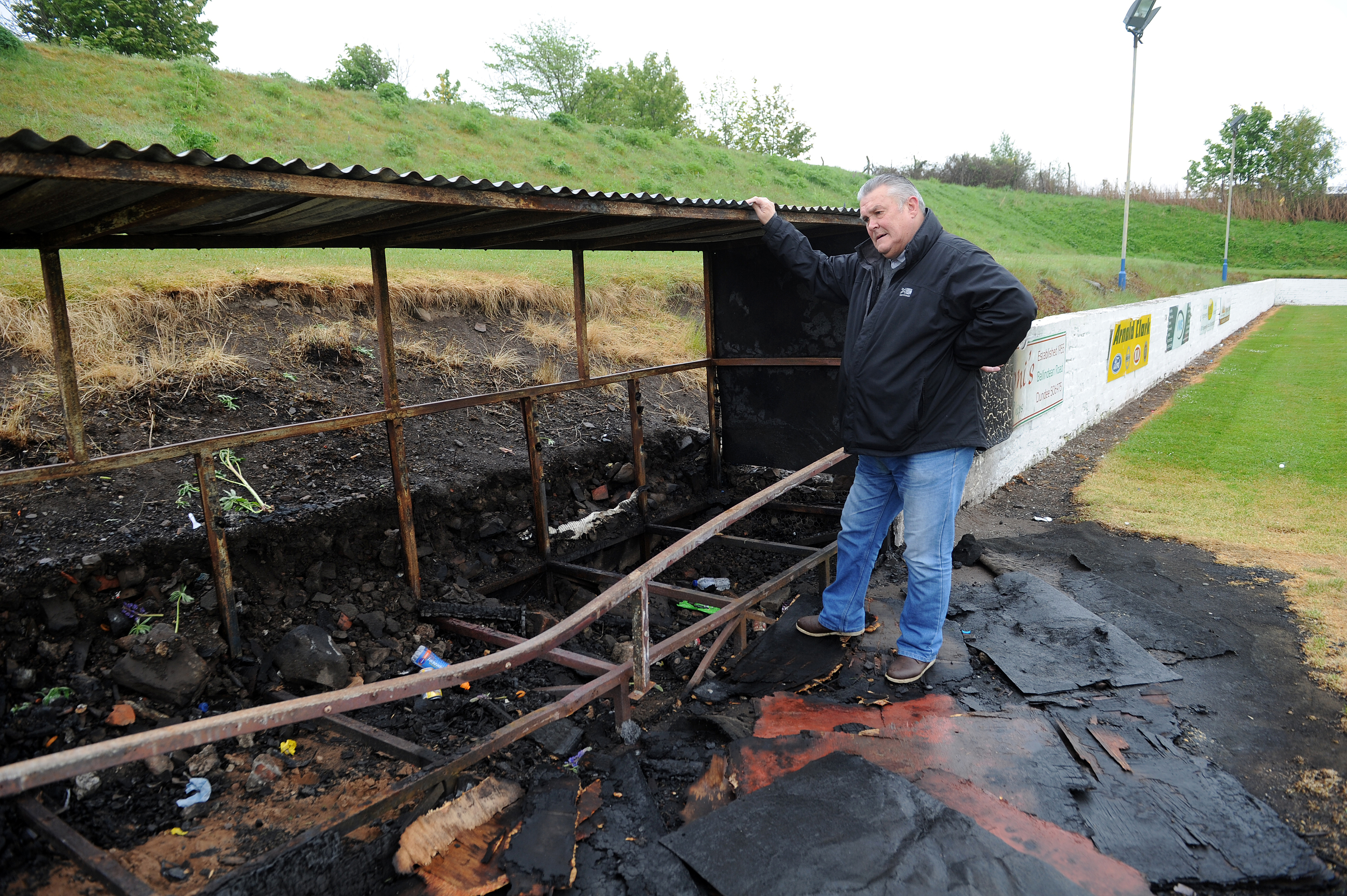 The secretary of a Dundee junior football club has hit out at vandals who torched their dugout and left them with a repair bill for hundreds of pounds.
Dundee Violet, who play their home ties at Glenesk Park on Balfield Road, have been left counting the cost after a string of incidents at the ground.
Groups of youths on bikes have targeted the club, leading to a raft of new security measures being installed.
Brian Coutts, 64, who has been involved with the club for 14 years, said there were "ongoing issues" with people gaining entry to the ground without permission.
He said: "It is as secure as we could possibly have it. As far as we are aware the away dugout was deliberately torched. We understand videos have appeared online of the dugout on fire from the culprits.
"The frame is still there but we had to put chairs and provide umbrellas to the opposition on the touchline for last weekend's fixture.
"We've got two games left to play and we will look to fix the dugout during the summer.
"We reckon the repairs could be as much as £300."
Brian said the fireraising had placed a "financial burden" on the club that they simply didn't need.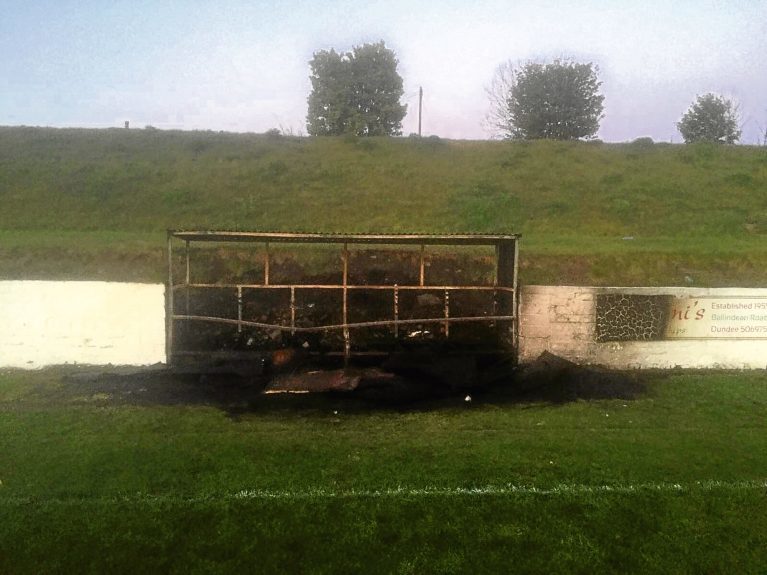 He added: "Things are tight enough, I'm sure most clubs at this level would agree with that.
"It is a financial burden to have to spend club funds on repairs such as this for something so mindless.
"We've had people try to break into the changing rooms before but this is the first time I'm aware of someone trying to torch the place.
"We took some measures to increase security last Friday.
"We had as many as 19 kids climbing in here on pushbikes on Thursday night — fortunately the ground was hard and there wasn't any damage to the pitch as a result.
"We have used anti-climb paint on the external walls to hopefully act as a deterrent.
"We have also asked for the community wardens to be a bit more diligent in the area.
"It is very difficult for us to have someone here 24/7 keeping an eye on the area.
"Generally, when kids have accessed the ground it has been to use the playing surface for a kick-around.
"We held an event over the weekend as part of fundraising for the club, and unfortunately money from this may need to go towards repairs for the dugout."
The Scottish Fire and Rescue Service confirmed it had been called to the fire at Glenesk Park.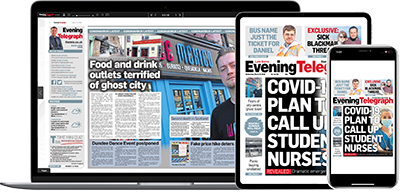 Help support quality local journalism … become a digital subscriber to the Evening Telegraph
Subscribe