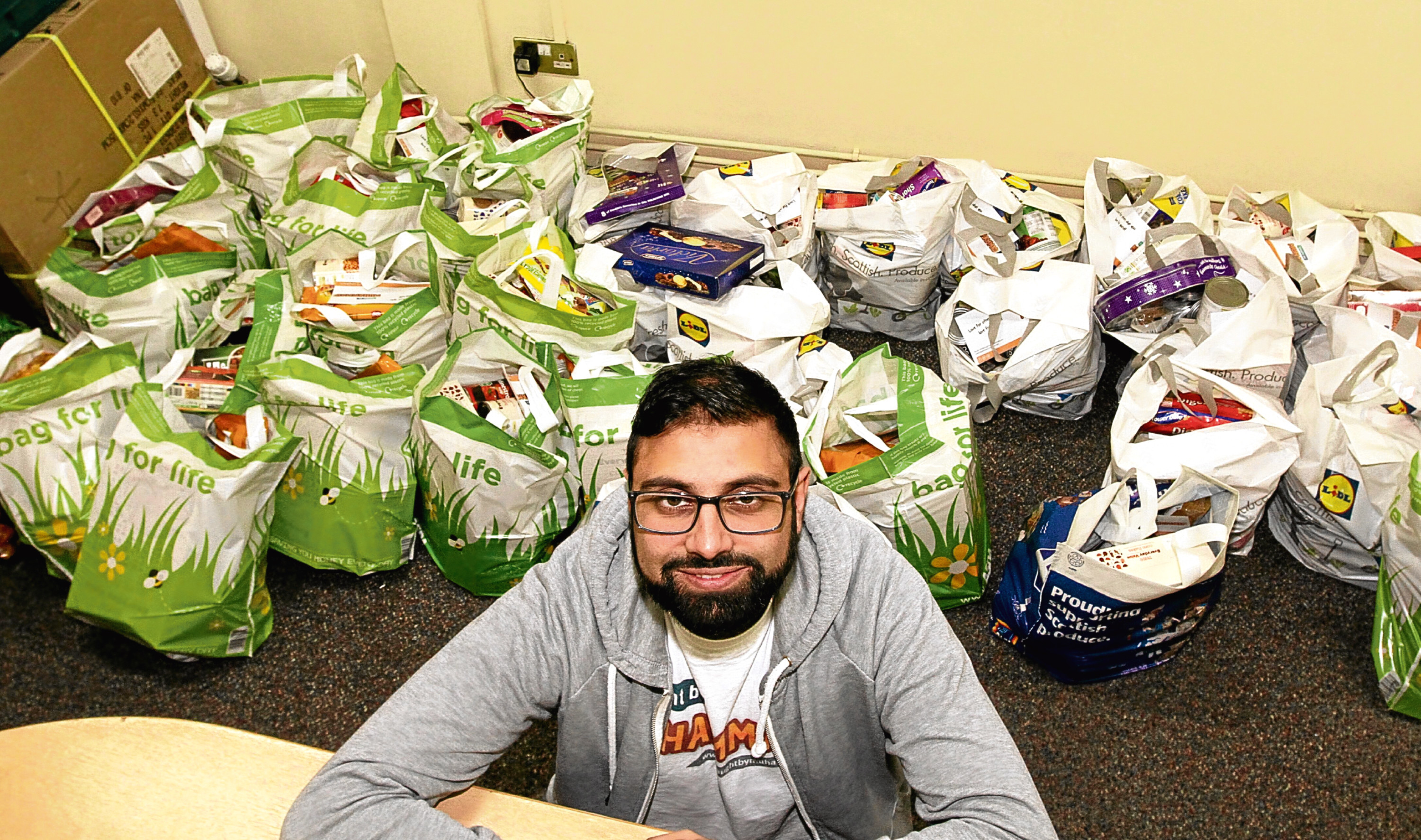 Referrals at a city foodbank doubled over Christmas — with organisers saying some Dundonians were having to choose between eating and keeping warm.
Taught by Muhammad's facility at Dunsinane Industrial Estate received up to 180 referrals in four weeks, compared to the usual 90 they deal with on a monthly basis.
Rizwan Rafik, operations manager at Taught by Muhammad, said many families had to choose between spending money on heating their homes or feeding their family.
Some were, and still are, living in freezing conditions and the idea of being able to afford Christmas presents had been implausible.
Rizwan said: "We've been doing this for about three years now.
"This winter has probably been the busiest that we have known since the foodbank started.
"We would normally deliver between 80 to 100 food parcels in a month but I would say we've had about 160-180 delivered to households in December.
"So the number of people referred to us has doubled.
"I think it was probably because it was coming up to Christmas and it was that time of year where people have to choose between eating or heating.
"It's a sad situation.
"We have been going to places where families have to put food on the table and people haven't even been able to think about presents.
"We've been to several places where people are freezing and after delivering the food, we'll call the Dundee Energy Efficiency Advice Project to get someone to help them."
Rizwan said there are often administrative difficulties which lead to some families being short of money over the Christmas period.
He said: "You could have people being sanctioned but there's also sometimes an issue around a change of benefits at this time of year.
"When someone places an application for a new benefit or change of circumstances it takes a few weeks to process and a lot of organisations are closed over the Christmas period, so it can leave some people very short of money."
Rizwan said Taught by Muhammad's foodbank was low on food supplies, particularly as a result of the recent rise in referrals and asked for anyone with spare items to donate if they can.
He said: "To be honest, we never have enough food.
"It's one of those things we always need.
"We're always looking for donations — everything always gets used.
"So if people can come round to our base and deliver food, we are always grateful."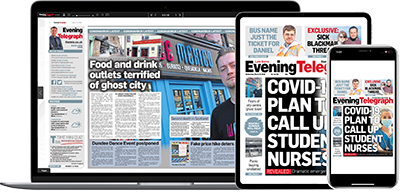 Help support quality local journalism … become a digital subscriber to the Evening Telegraph
Subscribe