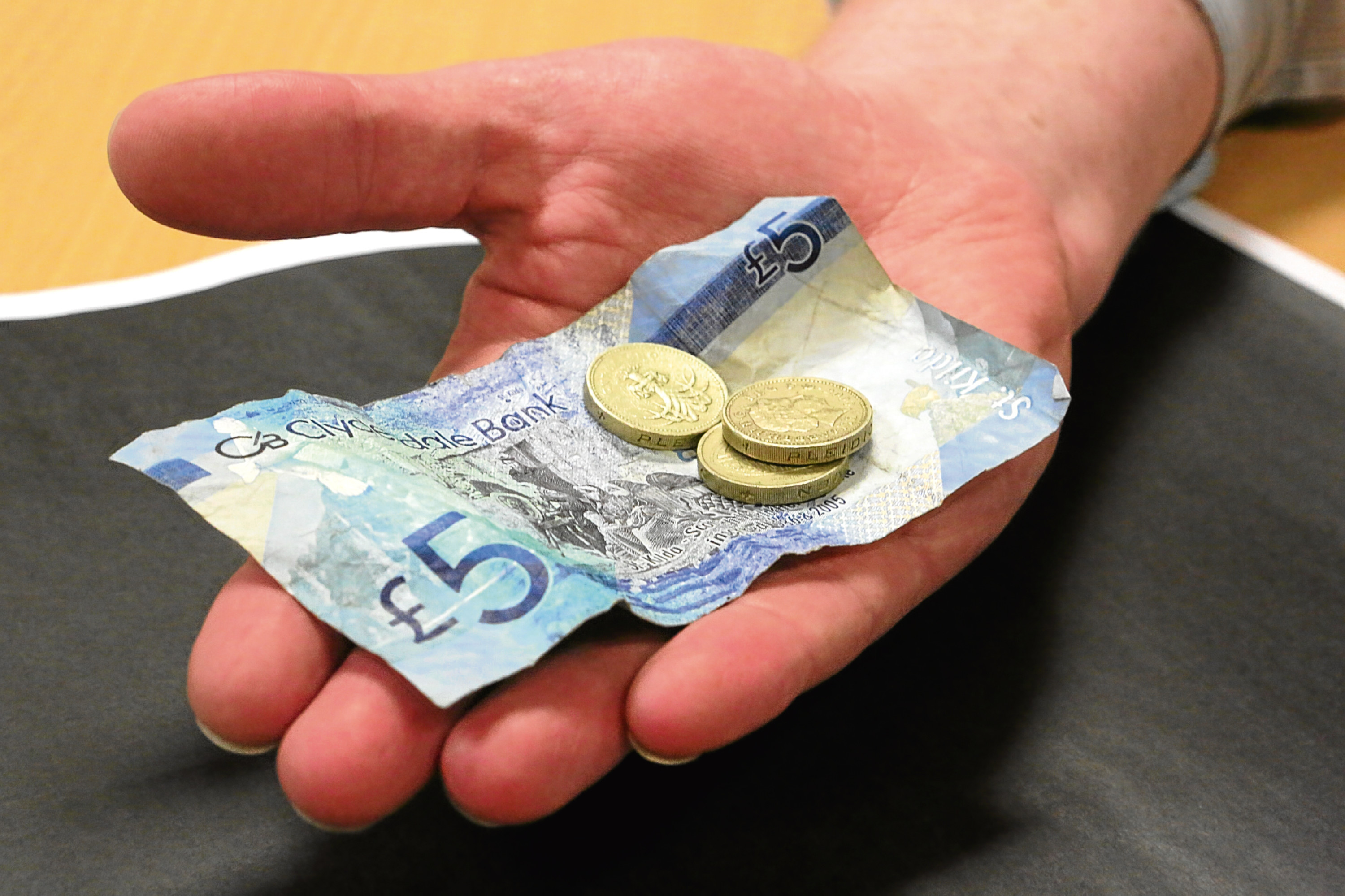 PEOPLE living in the Dundee area are in less debt — but also have less cash to pay it off, new data has revealed.
Statistics from StepChange, an organisation that specialises in debt management, show that the average person using its services in 2015 was in £11,200 of debt.
That's less than half the figure 10 years ago, which stood at £24,559.
However, StepChange's data shows that in 2005, locals had an average of £173 in disposable income every month to use to pay off what debt they had.
In 2015, that figure had dropped to just £8 in the DD postcode — with the average woman in the area actually being £6 in debt just by paying for everyday living.
The position was worse in the western half of the city than the east.
Opinion: Call for focus on debt issue
THERE is a lot of focus in this day and age on cutting people's living costs in order to give them more disposable income.
So it's staggering to see that, for many people who are already in debt, £8 is all that's left to pay off what's owed at the end of the month.
It's no real surprise that money problems continue to persist given the financial climate that the country has found itself in over the last decade.
However, it's still concerning to see that the average person in Dundee who is in debt is struggling to find the cash to pay it off.
It's even more worrying that an average woman in this situation doesn't have any money at all to pay what they owe — and in fact, is into the red before they've even covered all of their monthly outgoings.
As work progresses on implementing the findings of the city's Fairness Commission, key figures must ensure that they give enough of a focus to helping those folk who not only live in poverty, but live with serious levels of debt, too.
The two are often connected, so improving on one will no doubt help the other.
Experts believe that the financial crash of 2007 and tighter restrictions placed on lenders in the aftermath has led to a drop in the amount of debt people are racking up. But at the same time, wage growth has slowed — leading to people having less cash at the end of the month.
More people are also said to be in unsecure work or on part-time wages.
It can mean people relying on credit cards or payday lenders to make ends meet.
And although locals are in less debt now than a decade ago, there are fears that the situation could worsen again.
Mary Kinninmonth, director of Dundee Citizens Advice Bureau, said the low amounts of money left behind for people was worrying — and warned that people who enter the "debt cycle" can struggle to get into the black again.
She said: "The national picture has shown us that irresponsible lending practices has left people in this situation.
"The cost of living has increased disproportionately since 2005. Things like fuel, rent and other essentials have gone up.
"In Dundee, we have seen closures of companies, and an increase in in-work poverty.
"It used to be that you took it for granted if you were working you had a level of financial security.
"That's not the case anymore. That, alongside changes to the benefits system, has led to a 'double whammy' for some people.
"They are earning less, and finding it harder to access things like tax credits.
"People are getting into this debt cycle. If they are struggling to pay for essentials, and using credit cards to pay for things like electricity bills, how are they going to get out of debt?
"And what happens if something like their cooker or car breaks down?
"Be very careful before signing on the dotted line.
"Be aware that although you may have a low interest credit card there will are often still fees for the balance to be transferred – it's still not free.
"Seek help as soon as possible to address the problems you are having. There are organisations out there that can help you to make realistic repayments, or help you to stop juggling your finances."
StepChange debt charity public affairs officer James Stewart said: "Many of the Dundee residents who come to us have been facing a daily struggle with debt and over the last decade, we have seen a fall in the average amount of money they have left once their bills are paid.
"Some of them now cannot afford their bills, meaning a constant battle to heat their homes and put food on the table.
"When people begin to struggle, it is vital that they get the help they need from their creditors so they can avoid falling into severe problem debt .
"We would urge anyone who is worried about their finances to contact us."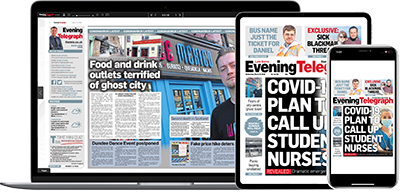 Help support quality local journalism … become a digital subscriber to the Evening Telegraph
Subscribe