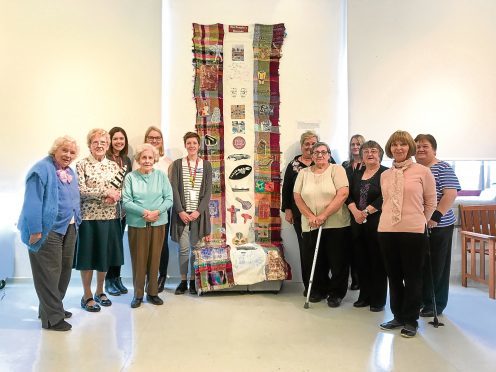 More than 8,000 people from across Dundee have helped create a unique birthday banner to celebrate the 150th anniversary of the McManus.
The creative learning team at the museum, with the help of several community groups, made the banner as part of an ambitious learning and engagement programme called "The People's Story".
The programme saw visitors tell their stories of their own journeys, memories and experiences from when they explored the museum.
The team has now created a special woven warp using a rigid-heddle loom with the help of participants from schools, families and community groups.
Organisations involved include Alzheimers Scotland, Deaflinks, Menolej, Homestart and the McManus Youth Action.
Participants ranged from just three months old to the oldest at 104.
Cheryl McDermid, McManus creative learning officer, said: "It was amazing to watch people come to life as they learned new skills, re-established old ones and shared their stories of the museum, growing up in Dundee, working in the mills and going to the dancing.
"It's been quite a deep and meaningful project and it's helped people connect with the past, reconnect with the museum and make connections and friendships along the way."
Cath Kelly, who volunteers with the Thursday Troupe, said it was the local history that prompted the group to get involved.
She said: "To me it linked back to my roots — it's really great to see the banner. It's been a huge enjoyment."
A spokeswoman from Deaflinks, who took part in four creative sessions, said: "It was something I hadn't done before."
The People's Story birthday banner is currently on display in the museum's creative learning space.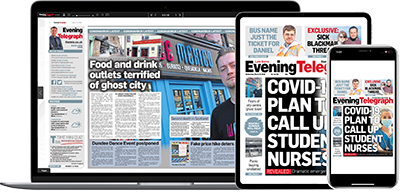 Help support quality local journalism … become a digital subscriber to the Evening Telegraph
Subscribe