Fly-tipping has become a thorny issue at a Dundee playing field.
The problem was reported to Councillor Kevin Keenan after waste was left on the Charlotte Street site, which is looked after by Dundee West Community Club.
Mr Keenan said garden waste had been dumped, as well as plastic boxes, bin bags and other rubbish.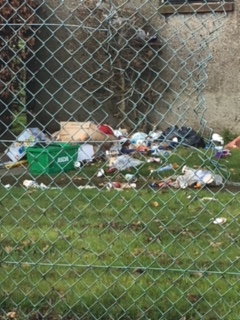 He added: "This is a community organisation which already pays for its own trade waste to be collected.
"This level of fly-tipping could become a massive burden for the club, which has to fundraise to stay open in order to deliver sports and recreational facilities for more than 200 young people.
"Many adult volunteers give an enormous amount of their own time to ensure the club's survival.
"It would be a real burden on them should they have to incur additional costs to have this fly-tipping removed."