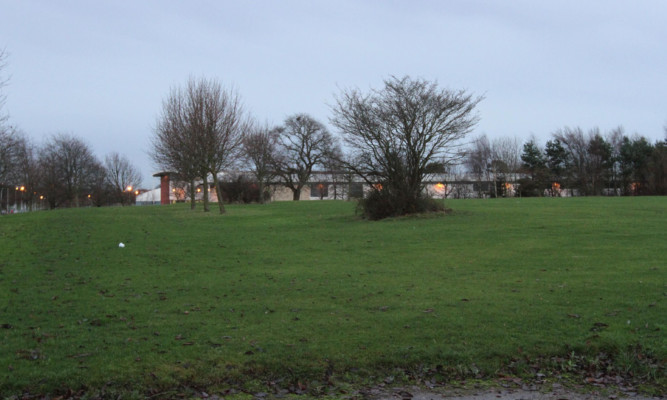 Campaigners aiming to save a former school site for the community say they have been vindicated after a new report shows the land is at risk of flooding.
The Scottish Environment Protection Agency (SEPA) has officially objected to proposals by developers Persimmon Homes to build up to 60 homes on the former Kingspark School site in Kirkton.
In a submission to the council last week, SEPA said the development of the site could place "buildings and persons at flood risk".
The comments fly in the face of a previous flood assessment carried out on the site, which said there was no "significant risk" of flooding.
Lynn Watson, of the Save Kingspark for the Community campaign, said she was pleased to see local concerns being taken seriously.
The group made its own submissions to SEPA, including photographs showing large puddles of surface water and the possible presence of a natural spring on the site.
Lynn told the Tele: "I couldn't quite believe that the flood risk was being ignored as everyone that lives here knows about it, and it's just been swept under the carpet.
"It was really good to see that SEPA is taking us seriously, as no one else appears to be."
She added that she had "absolutely no idea" why concerns about flooding were being ignored by city planners.
She said: "Ideally, we want the space to be used for the community as was promised in the first place. If there's any common sense at all, what we need here is open space.
"The council has said if it sells off the land it can invest in community facilities — but how will it do that if there's no space?"
SEPA said the evidence used to conclude there was no flood risk on the site was not substantial enough.
It also threatened to refer the case to ministers in Holyrood if Dundee City Council failed to heed its advice.
Persimmon Homes snapped up part of the former Kingspark site for £3.3 million in a behind-closed-doors deal with the council last year.
A spokesman for Persimmon Homes North Scotland said: "We are aware of SEPA's objection to our application in respect of further information being required on flood risk and energy.
"In response to this, we have instructed our hydrological consultant to consider their comments and respond accordingly which we will submit along with a suitable energy statement as part of the planning application process."
A Dundee City Council spokesman said: "While it would not be appropriate to discuss an individual application, objections that have been lodged will be considered in the planning system and will play a part in the decision making process."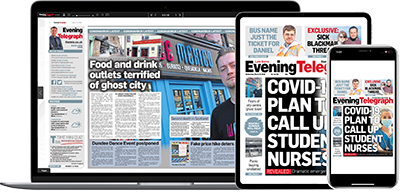 Help support quality local journalism … become a digital subscriber to the Evening Telegraph
Subscribe