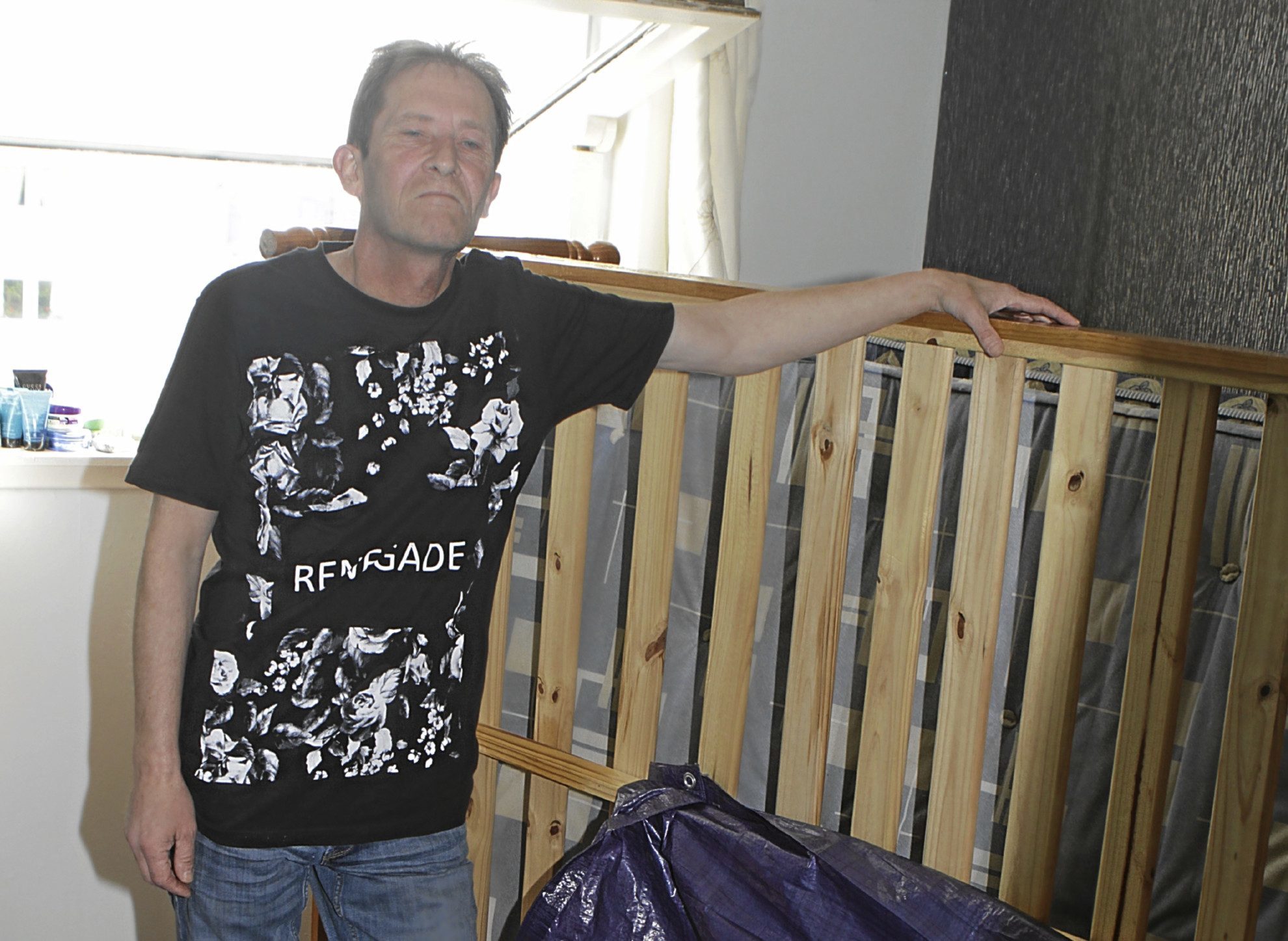 A DUNDEE man has been left £2,000 out of pocket after his council flat was flooded three times in just over a year.
Water engulfed 53-year-old David Stupart's Hilltown flat in March last year and again in February due to leaks in nearby flats.
His home was flooded once more on Friday after firefighters tackled a blaze in a property two floors above.
David is at his wits' end after having to throw out ruined furniture from his Tulloch Court home — having only just cleaned up the damage caused the last time his home was flooded.
He said: "I was at my partner's home on Thursday night and I got a phone call from the council on Friday morning saying my flat had been flooded — I thought, 'Oh no, not again'.
"There had been a fire upstairs. When I arrived home, my front door had been kicked in and my bedroom had been flooded. I've only been living here since January 2015 and this is the third time I've been flooded.
"Previously I've had my living room and kitchen flooded meaning I've had to chuck away water damaged carpets, throws and rugs. The water also leaked into the cupboard where my computer was, so that had to go out too."
David has been asked to leave his flat for a week while the authorities carry out work to make the building safe and secure again.
It comes after Friday's fire, at which firefighters rescued a man in the multi.
Crews were sent to the blaze after the alarm was raised by a neighbour at 1.15am.
Upon their arrival firefighters found the property on the sixth floor "well alight" with the blaze breaking out of the window.
Firefighters in breathing apparatus rescued the man from the flat and gave him oxygen for smoke inhalation and passed him into the care of the ambulance service.
A council spokesman said: "Tenants are strongly recommended to take out household contents insurance to protect their belongings from loss or damage. The council makes it easy for tenants to insure their belongings under a home contents insurance scheme and they can pay the premiums along with their rent."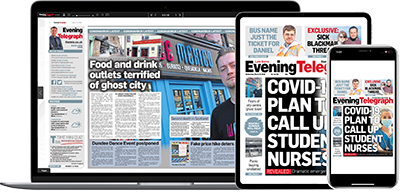 Help support quality local journalism … become a digital subscriber to the Evening Telegraph
Subscribe