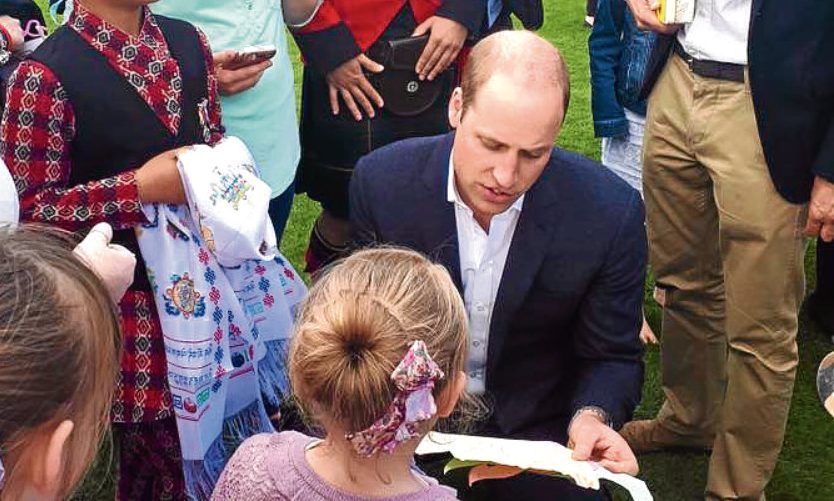 The family of a fallen Tayside soldier have told of a "magical" meeting with the Duke and Duchess of Cambridge.
Pete Cluff had served in the British Army with the Royal Engineers for almost 22 years when he died of heart failure while on a team-building exercise aged 41.
His wife Kirsty, 37, and daughters Heather, eight, and Meredith, five, met the Duke and Duchess of Cambridge and Prince Harry at a special Buckingham Palace tea party to honour the children of those who have died serving in the armed forces.
At the event Kirsty, of Burrelton, was invited up on to stage by the duchess as part of Nina Conti's ventriloquism act.
Not to be outdone, young Meredith even managed to give Prince William a letter she had written for him.
Kirsty said: "It was such a lovely day — it was wonderful from start to finish.
"Everyone had a brilliant time.
"Meredith couldn't believe that she met the future king of the country.
"It was all too heartfelt, you could tell how much the Army family means to them and that they understand the sacrifices the families make.
"Meredith gave the prince a hand-written letter that said, 'Thanks for inviting us to the palace,' and he bent down and said thank you very much to her.
"The kids are going to remember this for the rest of their lives — we are so glad that we went.
"It was a really special day for all of us — it was really magical."
More than 800 people were welcomed into the palace grounds for the celebration.
The tea party was organised by the royals as a special treat for the children and to honour those whose mothers or fathers had died fighting for their country or during service.
Entertainers included Conti, singer Jess Glynne and Britain's Got Talent-winning magician Lance Corporal Richard Jones.
The Duchess of Cambridge helped launch water balloons from the palace steps from a massive slingshot.
Kirsty said that she was soaked to the skin as the duchess took aim at Prince William while he spoke to Meredith.
She added: "I like to think that I was protecting the future king of the country."
Fight to carry on dream of soldier who died on training exercise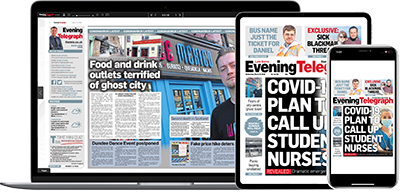 Help support quality local journalism … become a digital subscriber to the Evening Telegraph
Subscribe