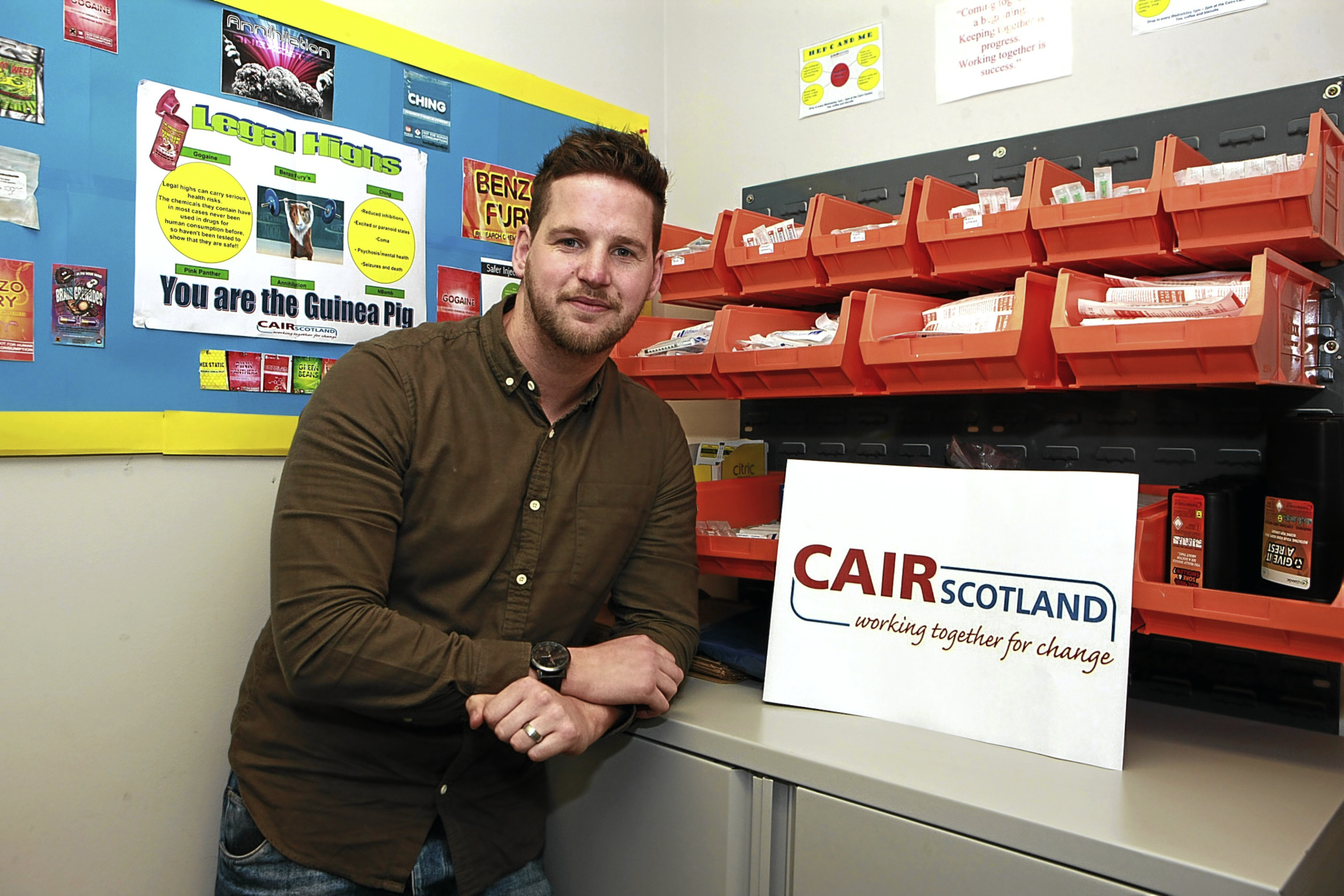 The number of people seeking free injection kits in Tayside reached a five-year high last year, new figures have revealed.
A report has revealed that attendances in the region reached nearly 30,000 in 2014/15 — the highest in a five-year period dating back to 2009/2010.
The number of Injection Equipment Provision (IEP) kits distributed across the region also increased to around 450,000 in 2014/15.
The kits are used primarily to prevent the spread of blood-borne viruses (BBV) as well as aid people in the treatment of drug and alcohol problems.
But NHS and care service bosses have moved to highlight that a higher proportion of users are accessing clean equipment, therefore reducing the risk BBV and the associated risk to public health, along with public costs of hospital admissions.
Danny Kelly, harm reduction team manager for CAIR Scotland in Dundee, said: "IEP kits have been instrumental in reducing the prevalence of HIV in this population, from a high point of approximately 40% in the mid-to-late 1980s, to effectively zero today.
"They are the principal way in which people can access testing for BBVs and therefore offers a way into treatment.
"In addition, IEP kits offer harm reduction advice and support for people to reduce the sharing of injecting paraphernalia.
"This is a principal route of BBV transmission and to adopt safer injecting practices reduces bacterial and other infections that would otherwise involve potentially complex treatment and hospital admissions."
In 2010, a change of guidelines in the provision of paraphernalia meant services were encouraged to hand out the number of sets required for a clean set of equipment to be used every time, with a view to lowering instances of sharing.
Mr Kelly added: "Here at the Cair centre we offer a range of interventions to help support recovery from drug and alcohol problems.
"These include access to drug and alcohol treatment, blood-borne virus testing and treatment, housing advice and support, mutual aid and recovery groups, family and carers support, employability, welfare and legal advice and other health screening initiatives.
"Injecting Equipment Provision is one aspect of reducing the impact of drugs on individuals, families and communities and a useful initiative to reduce the harms associated by drug use, including the costs to society, and helping people recover and move on to lead fulfilling, productive lives."
Dr Drew Walker, NHS Tayside's director of public health, said: "As well as providing sterile equipment, needle exchange programmes act as a gateway for users to learn about safe disposal of equipment, access to prevention services and referral to treatment.
"All users are encouraged to return their used injecting equipment within their personal 'sharps' containers for safe disposal."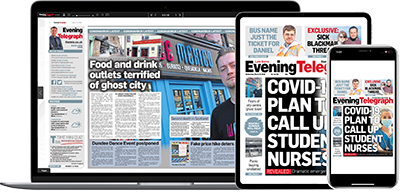 Help support quality local journalism … become a digital subscriber to the Evening Telegraph
For as little as £5.99 a month you can access all of our content, including Premium articles.
Subscribe