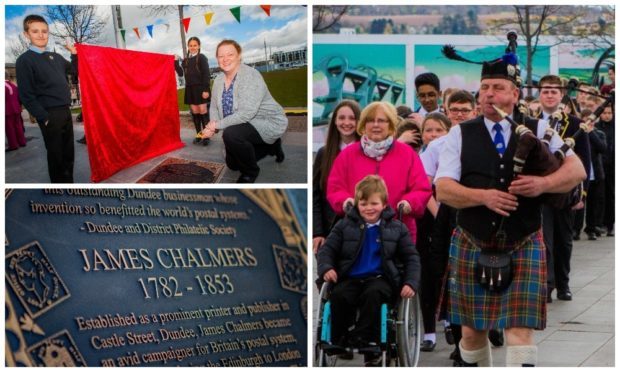 A walk of fame showcasing Dundee's historical heroes was expanded on Friday.
Another five of the most innovative people in the city's history have been honoured with plaques on Discovery Walk.
Already, 15 of Dundee's most famous sons and daughters have been immortalised with bronze plaques on the walk in Slessor Gardens.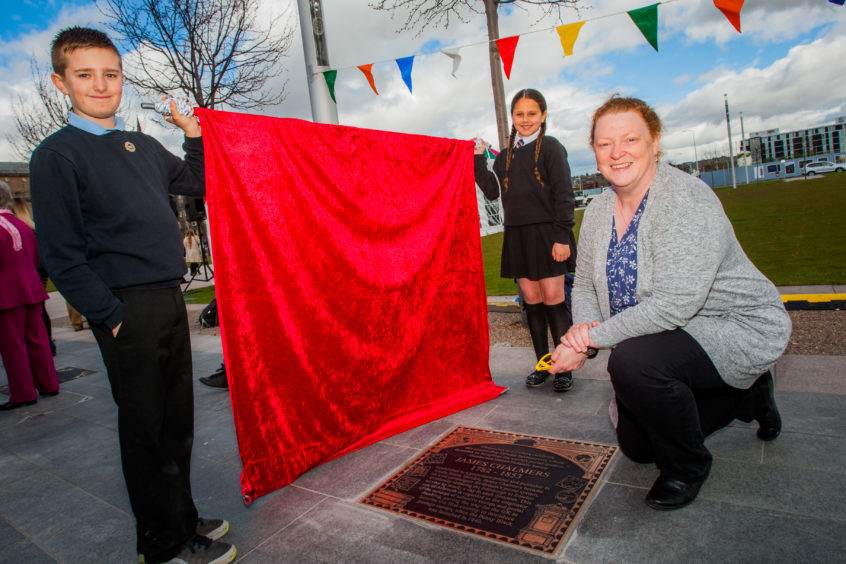 Discovery Walk was officially opened in 2016 when plaques honouring nine notable Dundonians were unveiled.
Now, following a fundraising campaign, five new names have been added to the roll of honour.
They are postage stamp pioneer James Chalmers, electrical scientist James Bowman Lindsay, X-ray pioneer George Pirie, inventor and instrument maker George Lowden and doctor and health reformer Thomas Maclagan.
Chalmers has been hailed as the inventor of the adhesive postage stamp.
Bowman Lindsay's inventions include the incandescent light bulb, although this was not commercially developed until after his death.
Pirie pioneered the use of X-rays in clinical medicine.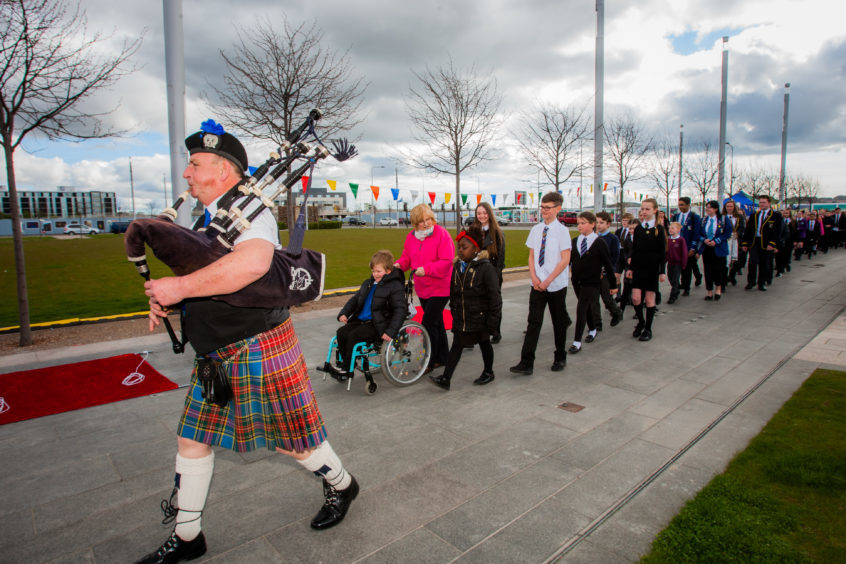 Lowden was a renowned scientific instrument maker based in Dundee. A Lowden stereoscope that let users see 3D images sold for more than £4,000 last year.
Maclagan was a doctor and pharmacologist whose work helped lead to the creation of aspirin.
Discovery Walk celebrates Dundee's place in the world by highlighting the contributions of the pioneering characters, including scientists, innovators, engineers, writers, artists and social reformers, who have lived and worked in the city.
Plans for Discovery Walk were originally put forward by Kelly Marr, an Australian who has made Dundee her home.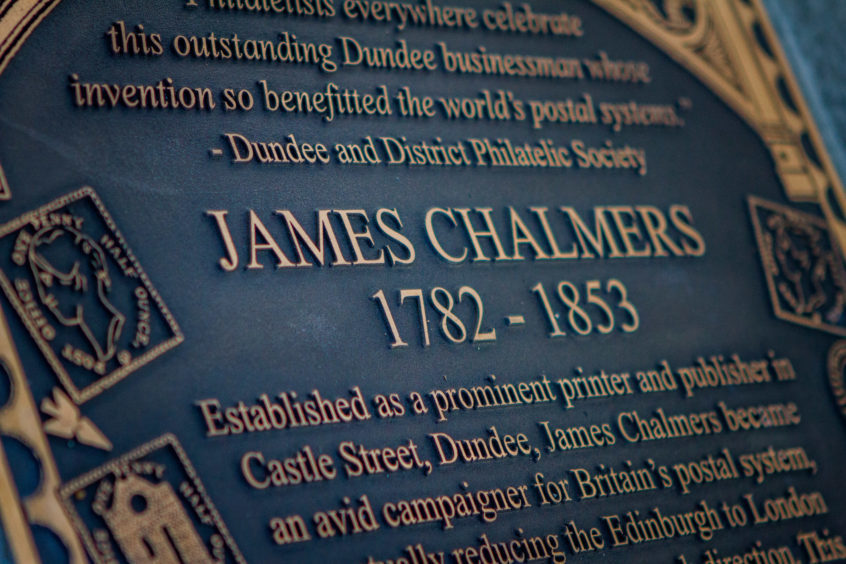 She said: "I was inspired by the famous writers' walk around Sydney harbour celebrating more than 50 writers either from, or associated with, Australia in some way.
"During the last 20 years I would hear about some of the great innovations that were made in Dundee, and I always felt that it was a great shame that such achievements were not celebrated publicly.
"Discovery Walk will ensure that this part of the city's heritage is never forgotten.
''It will mean the city can take an enormous pride in the people who are celebrated."
All of the plaques have been designed by Dundee artist Suzanne Scott, also known as Whimsical Lush.
Guests including Professor Dame Sue Black and Depute Lord Provost Bill Campbell attended the unveiling.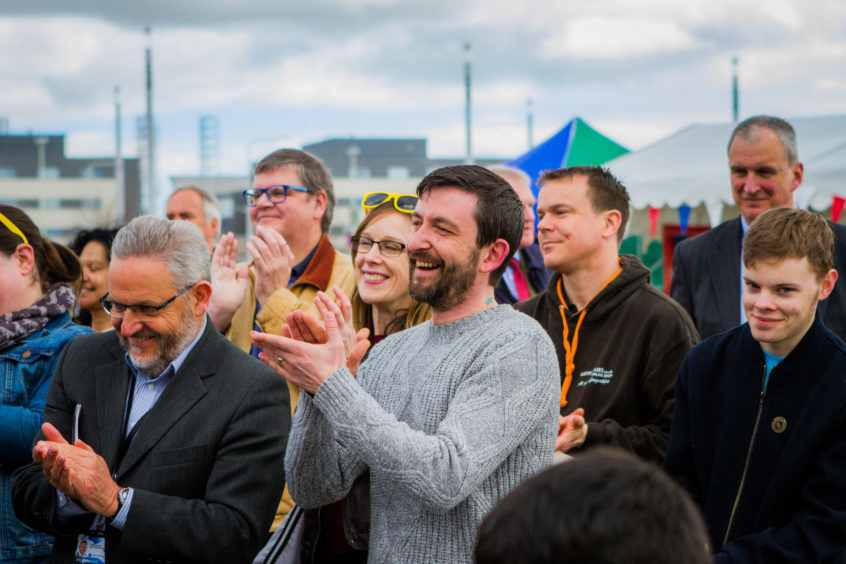 Discovery Walk is situated at Slessor Gardens and is a key part of the new £1 billion Waterfront development.
The famous figures who are on the walk already include scientists, writers, social reformers and medical practitioners from the past 200 years.
They include philanthropist Mary Ann Baxter, social reformer Mary Lily Walker, medical practitioners Margaret Fairlie and James F Riley, writer and editor RD Low, scientists Geoffrey Dutton, Alfred Ewing, D'Arcy Thompson, Walter Spear and Peter le Comber — with the latter two sharing a plaque.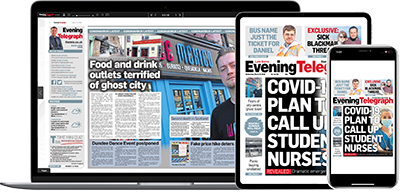 Help support quality local journalism … become a digital subscriber to the Evening Telegraph
Subscribe