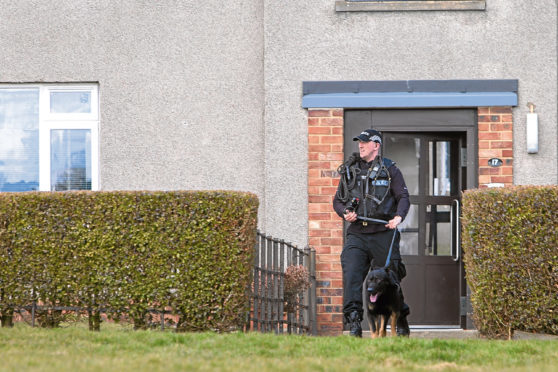 A manhunt descended on a quiet neighbourhood as police searched for two wanted men suspected of being in the area.
Officers with sniffer dogs were seen going in and out of properties in the St Mary's area on Thursday, and five streets were blocked off for at least two hours as searches were carried out.
It is understood two men wanted by police had been spotted by officers in the area and ran off.
Despite the heavy police presence and lengthy search, the two suspects are believed to still be at large.
However, one man was arrested for drug offences as a result of officer's inquiries, and was seen being led away with a coat over his head.
Neighbours described the scene as the police carried out the search.
Muriel Ettle, 71, said she first saw police around 1pm.
She said: "The area was swarming with police. Several police vans and cars arrived and there were police all over the area.
"They were all over the street outside my house and were also combing other streets in St Mary's.
"Then the police dog van arrived and a police officer and a dog arrived. They were in the park area at St Marys' community centre.
"It looked really obvious that they were searching for someone. It was really quite frightening and shocking to watch, especially as local residents didn't have a clue what was going on."
Another neighbour, Dave McGregor, 51, said he was walking home when four police vans and three police cars swooped into the area.
"There was a police vehicle blocking the entrances and exists to St Kilda Place, St Kilda Road, St Kilda Terrace and St Ninian's Terrace," he said.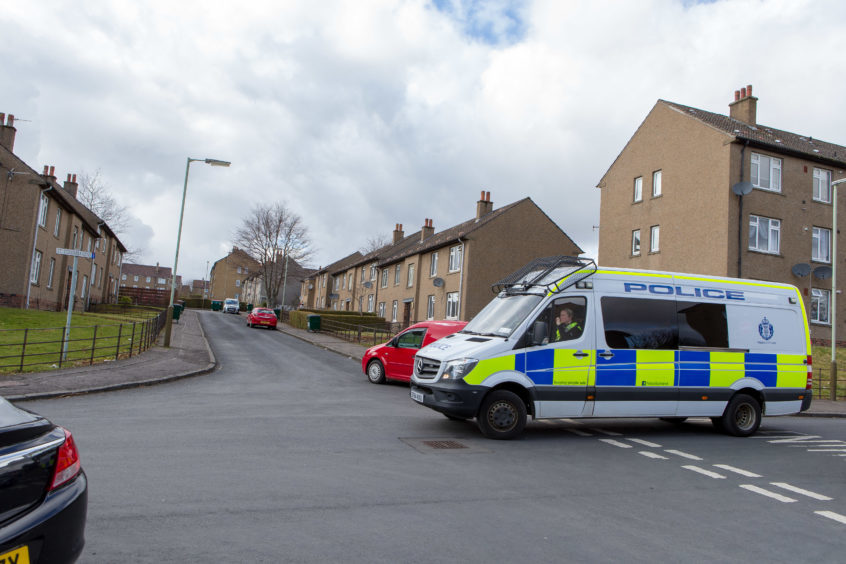 "Police cars and vans then drove into St Columba Gardens and police officers disappeared inside a block of flats at the bottom of the cul-de-sac.
"Eventually they came out again with a man being led between two officers. He threw a jacket over his head, presumably to conceal himself.
"It was horrifying to see such a lot of police descend on the streets along with the dog unit. They must have been looking for someone."
A spokesman for Police Scotland said the arrested man had since been charged and a report will be sent to the fiscal to decide whether to take further action.
He said: "A man was arrested for drugs offences that became apparent on our attendance.
"He has been released to be reported."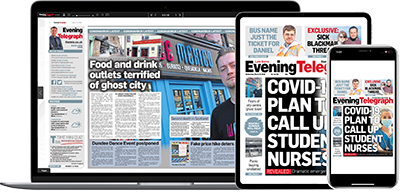 Help support quality local journalism … become a digital subscriber to the Evening Telegraph
Subscribe