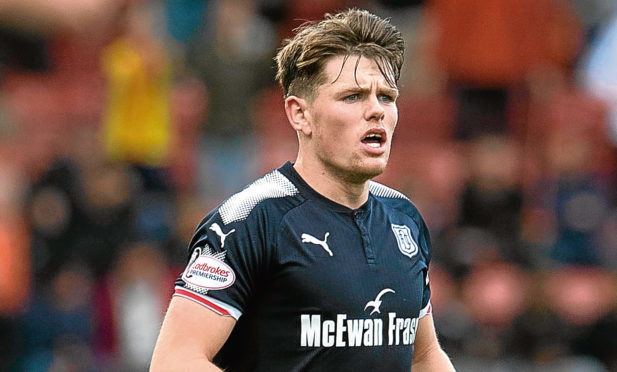 After making the step up from League One football to the Premiership, Lewis Spence is living the dream at Dundee — even if results haven't gone the way he'd hoped.
The 22-year-old was a surprise signing at Dens Park shortly after Neil McCann took the reins full-time last summer.
Having already agreed in principle to join Brechin City permanently from Dunfermline, after a season on loan at Glebe Park as the club secured promotion, Dundee swooped at the last second to give Spence his shot in the big time.
After making his top division debut at Ibrox, no less, the combative midfielder impressed his manager enough to start the next nine games before hurting his ankle.
Despite his Premiership playing action being abruptly cut short, Spence didn't sit back and mope about his misfortune.
He said: "I am enjoying it, although the results could be better.
"I was out for 12 weeks and that was frustrating not playing or training but other than that it's been great.
"Everyone's been great with me at Dens, I feel really welcome and I feel like I've fitted in well.
"I've made some good friends straight away.
"I'm also picking up a lot of new things in training every week.
"The players here are obviously a higher standard than were at Dunfermline, so I'm learning off these guys and when we're playing other teams as well, coming up against the best centre-mids, different types of players and stuff, so I'm gaining bits and bobs off them.
"That's where everybody wants to be.
"I came to Dundee to play in big stadiums against the best teams in Scotland."
Surgery on that ankle injury and then three months out of action put the brakes on his season. Now, though, Spence is keen to use all he's picked up, even in that time out, to help secure a first-team place once more.
He added: "Before the injury I was getting plenty of games and playing against the best teams in the country and in stadiums I'd never played at before — Celtic, Rangers and Aberdeen, places like that.
"I've enjoyed it so much. That's what I want and, hopefully, I can continue."
The time out might have been tough for a young player with his first serious injury.
However, with the help of physio Gerry Docherty, Spence has been using the time positively by watching games and picking up tips he can use on his return to fitness.
"Gerry the physio was really great with me, took me all the way and got me back fit. So a lot of credit goes to him," Spence said.
"Watching the games as well made me hungrier to come back in.
"I've learnt from other teams, how they play and watching how other centre-mids play, watching how we play.
"It was frustrating not to be playing but I wanted to take it on a positive note that I could watch other opponents and learn what their favourite moves and things are."
Spence is expected to get his chance this Saturday at home to St Johnstone with fellow-midfield pair Paul McGowan and Glen Kamara banned for the Tayside derby.
A start at the weekend would be Spence's first since the beginning of November.
"That's three, four weeks now back in full training, so I'm just starting to get back into the swing of things again," he added.
"That's me back fit, now, though, and, hopefully, it can stay that way."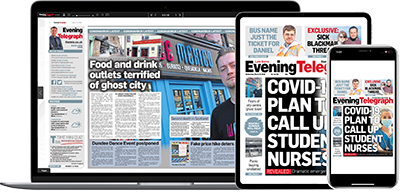 Help support quality local journalism … become a digital subscriber to the Evening Telegraph
Subscribe