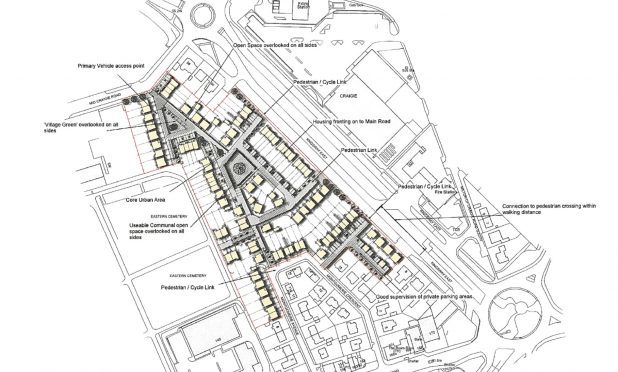 A first look at a proposal to build homes on the site of a former whisky bottling plant can be revealed ahead of a public viewing event.
Developer Persimmon Homes North Scotland and property investor Bruce Linton have revealed the masterplan for the former Stewart's Cream of the Barley plant in Mid Craigie.
The site could house up to 90 "competitively priced" homes ranging from two-bed terraces to four-bed detached properties.
The plans will go on display at an event in St Ninian's Church House on November 30, from 3pm-7.30pm.
Representatives for Mr Linton and Persimmon will answer questions and take feedback.
Stewart's Cream of the Barley closed in 1995, and most of the building has been unoccupied for some time.
A spokesman for Persimmon Homes North Scotland and Mr Linton said: "Persimmon Homes North Scotland recognise that the demand for family homes is particularly high in Dundee and have had first-hand experience of the popularity among home buyers keen to remain in the city at our previous developments.
"The potential to redevelop the site for employment purposes has proven inviable and the buildings had become vacant and lying in a state of disrepair. On the grounds of health and safety, the Stewart's Building is being demolished.
"Persimmon Homes consider that the site offers an excellent opportunity for residential redevelopment, being bordered by homes on two sides."
The development is at a pre-application stage, with a formal planning application set to follow at a later date.
Nearby residents have previously said they would not oppose the development, on the condition the housing is affordable.
If given the go-ahead, it would be the second major building project for the area, following the approval of a £7 million plan for a Lidl, Costa Coffee, car showroom and pub at the former ABB factory in the summer.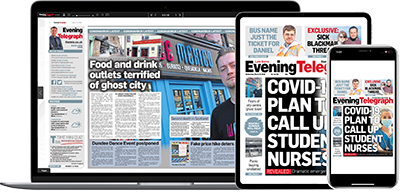 Help support quality local journalism … become a digital subscriber to the Evening Telegraph
Subscribe