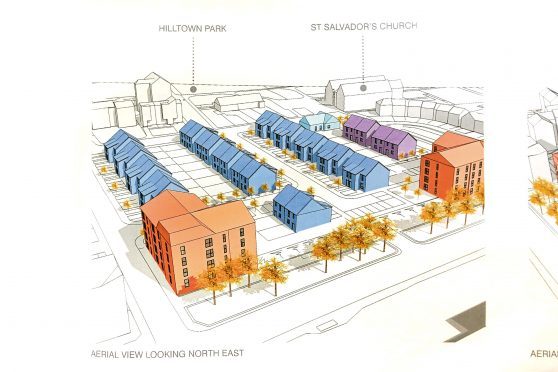 Locals were given their first look at plans for a new housing development on the site of a former factory in Dundee's Hilltown.
The project, at the site of the former Maxwelltown Works, could see 60 new homes brought to the area.
A proposal of application notice has been submitted to the city council by affordable housing builder Cullross Ltd and Caledonia Housing Association.
The site is directly across the road from the new replacement site for Rosebank and Our Lady's Primary schools and is also in a prime location for access to shops and local parks.
The homes will be a mixture of about 30 flats and 30 semi-detached two- storey houses.
Plans are already in place to make one of the homes a wheelchair accessible bungalow, with at least one of the ground-floor flats to be built in the same way.
A public consultation was held at The Maxwell Centre in Carnegie Street, where images of the proposed development were unveiled. Emma Garry, development director for Cullross Ltd, said: "We are planning to ensure each of the properties are built to housing for varied needs standards."
The plans have been created by JM Architects and the firm is urging the public to provide any feedback on the plans to the them directly by email.
Ms Garry added: "I am really excited to be bringing the public consultation to the Hilltown.
"We have already been receiving a lot of great feedback, which we can incorporate into our plans.
"By receiving this feedback, it ensures that when we submit our final application the community can really see that we took their comments on board.
"Everything we have heard from the public so far seems to be really positive, which is great."
The public consultation process will come to an end at the beginning of January, with development of the designs taking place shortly after.
The companies are aiming to submit a final planning application at the end of January in the hope that a decision will be made by the city council some time next summer.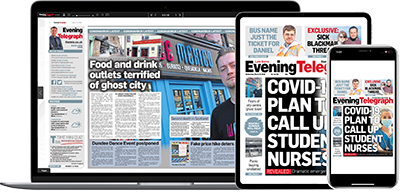 Help support quality local journalism … become a digital subscriber to the Evening Telegraph
For as little as £5.99 a month you can access all of our content, including Premium articles.
Subscribe