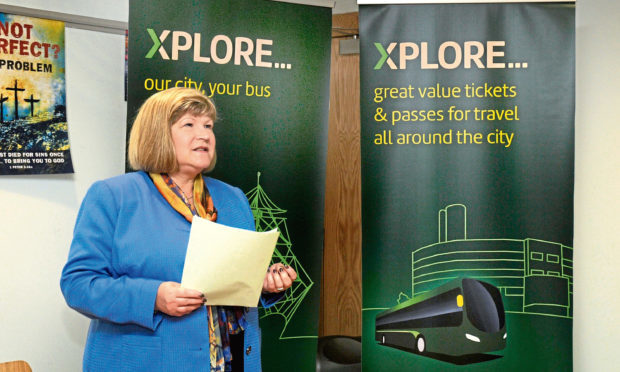 A Dundee bus driver who was sacked after losing her licence following a blackout was unfairly dismissed, a tribunal has ruled.
Vera Paterson, 36, was employed as a driver with Xplore Dundee from April 2012 until September 2017 — at which point the bus firm terminated her employment after she disclosed she had suffered a blackout at home.
The incident led Ms Paterson, of Dickson Avenue, to take the firm to an employment tribunal, which ruled that she had been unfairly dismissed and ordered Xplore to reinstate her.
The tribunal heard Ms Paterson had attended a level-two sickness meeting with her employer — disclosing she had "lost consciousness" on the stairs while at home — and that her GP referred her for further tests.
The investigation failed to locate a root cause for the incident. Drivers are required to tell the DVLA of such events and Frank Sheach, Xplore's engineering manager, liaised with the agency regarding Ms Paterson's ability to work.
He then met her on June 23 last year and informed her she wouldn't be able to drive until he received a letter from her GP stating that she was fit to be behind the wheel.
Ms Paterson's GP said she was fit for work, but refused to sanction her driving public transport.
The DVLA confirmed her licence had been revoked in July, recommending 12 months off driving and inviting her to reapply for it if there were no reoccurrences.
Ms Paterson's GP then contacted the DVLA to inform them that she had "no risk factors for seizure".
However, Mr Sheach decided the claimant was "unable to fulfil the requirements" of the role due to the DVLA suspension and sacked her.
She lodged an appeal with Xplore, but the company's managing director at the time, Elsie Turbyne, upheld Mr Sheach's original decision. However, on October 5, the DVLA informed Ms Paterson it had reviewed the case and she satisfied medical standards for safe driving.
The bus driver then launched proceedings to get her job back — with Judge Chris Lucas ruling in her favour.
He said: "The claimant's claim that she had been unfairly dismissed by the respondent has succeeded and the respondent should be ordered to reinstate her."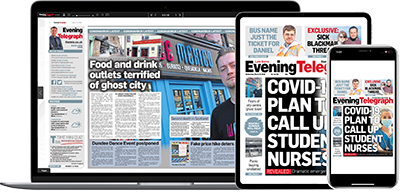 Help support quality local journalism … become a digital subscriber to the Evening Telegraph
Subscribe