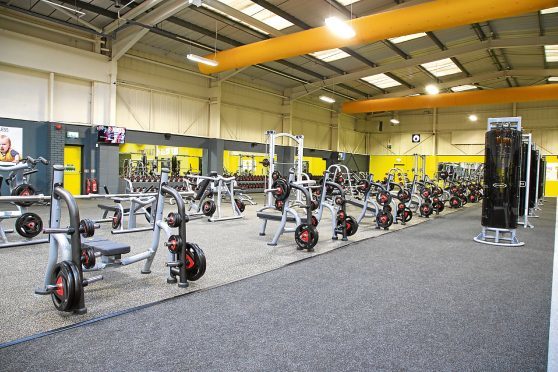 The firm behind a proposed new gym in Dundee say it is still committed to the project — despite the fact work has not started a week after its scheduled opening date.
Fitness chain Xercise4Less was granted planning permission to convert the former TJ Hughes unit in the Wellgate Centre into a gym earlier this year.
The company had promoted an opening date of August 31 for the branch on social media and a spokesman at the time told the Tele it would open in late summer.
However, a week into autumn, the firm said today that it could not confirm an opening date for the site.
Additionally, the unit is still vacant, and no work appears to have been carried out at all.
A spokesman for Xercise4Less said today: "We remain fully committed to bringing our class-leading offering to Dundee, but unfortunately at this stage we cannot confirm an opening date.
"However, we will be providing an update on the site opening in the coming week."
Several people have taken to the gym chain's social media profiles to ask when the centre would be opening.
The firm told all those who asked that an opening date was yet to be confirmed.
Xercise4Less's gym bid was granted in March, replacing a previous bid by Light Cinemas to bring a multiplex to the Wellgate.
The Tele previously revealed the firm was planning to spend up to £1 million on kitting out the fitness suite with more than 400 pieces of "state-of-the-art" equipment.
A dedicated boxing ring and mixed martial arts arena would form key parts of the 3,200 sq m site, while women would also have their own workout area.
Members would be entitled to more than 200 free classes per month, and would also receive free parking as part of their monthly membership fee.
Xercise4Less currently has seven other gyms open in Scotland, spread across the central belt between Glasgow and Edinburgh. It is planning another gym for Cumbernauld.
A spokeswoman for the Wellgate Centre declined to comment, referring the Tele to Xercise4Less.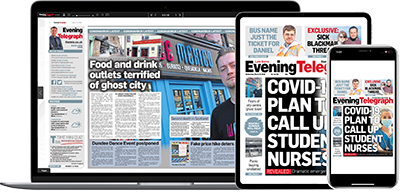 Help support quality local journalism … become a digital subscriber to the Evening Telegraph
For as little as £5.99 a month you can access all of our content, including Premium articles.
Subscribe