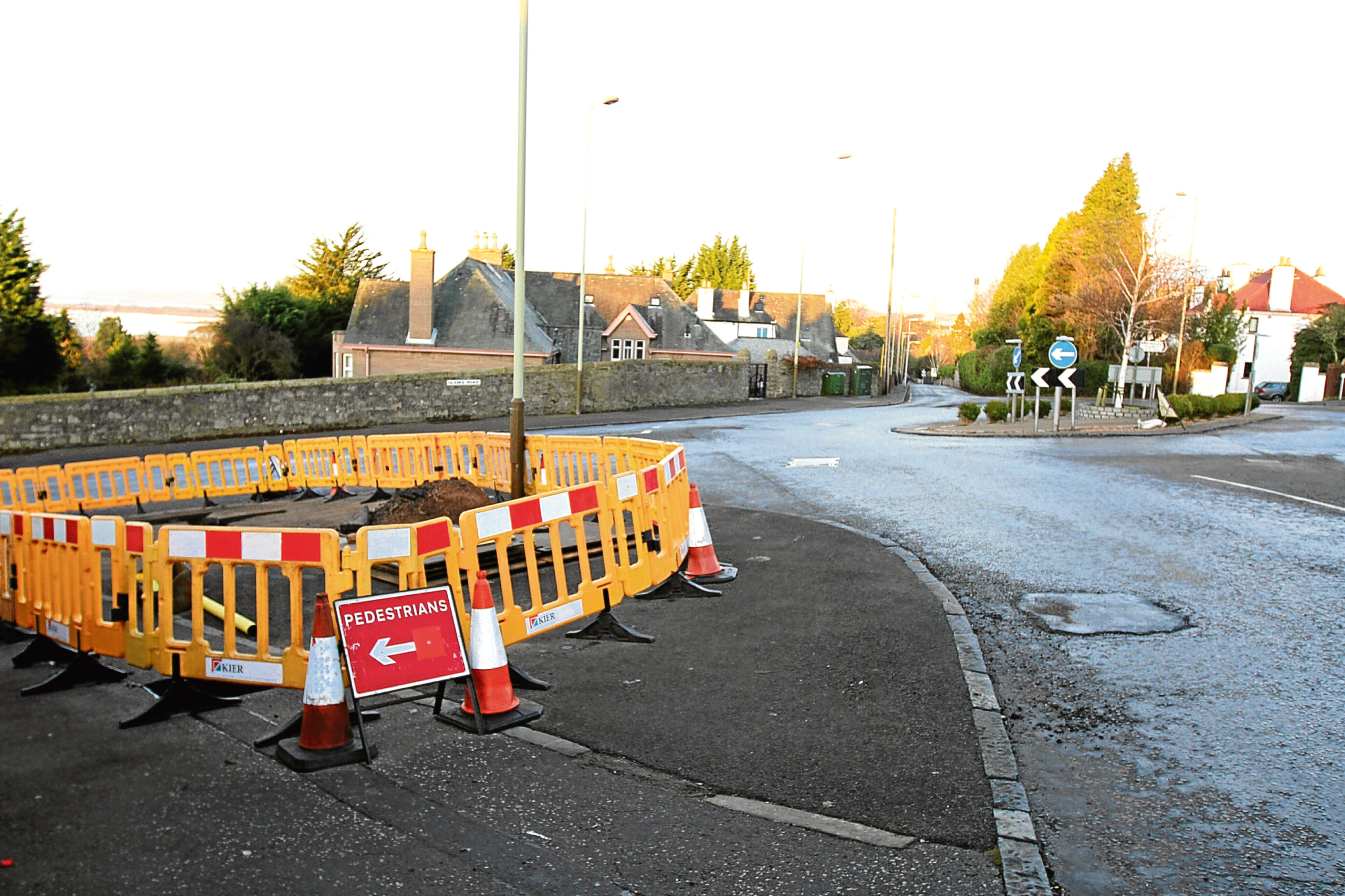 Roadworks at a busy Dundee junction are "well behind schedule" due to problems with the ground conditions.
SGN has been carrying out repairs to replace old metal gas mains with new plastic pipes at the roundabout where Blackness Road, Glamis Road and Glamis Drive all meet.
The works, which started in November, were due to be completed by Christmas. But the gas firm admitted today that the works are running late.
An SGN spokesman said: "Unfortunately, our work at the Glamis Road roundabout is well behind schedule due to the ground conditions we are encountering.
"However, as Scottish Water is programmed to start work in Blackness Road shortly, which would conflict with our work, we are lifting the traffic management at the roundabout before they start and will return to complete our work here after Scottish Water has finished.
"In the meantime, we will be continuing on Glamis Road itself as that won't disrupt traffic.
"Scottish Water is starting work at Blackness Road on Monday for approximately two weeks so we'll be back at the roundabout probably mid-March for about two weeks."
A Dundee City Council spokesman said: "The Scottish Water work will start at Glenagnes Road junction on February 20.
"The following week they will move south to Rosefield Street.
"Once Scottish Water has completed its section of Blackness Road, SGN will return to complete work there.
"As SGN intimated, it will utilise the weeks when Scottish Water is in Blackness Road to complete the remaining service connections left behind in Perth Road in the Arnhall Drive area."
West End councillor Fraser Macpherson said he was disappointed the works couldn't be completed on time.
He added: "It's the best solution with the situation they have encountered.
"I'm obviously disappointed it wasn't finished in time but I'm glad they're temporarily removing the restrictions to avoid causing unnecessary delays.
"My plea is simply for a respite. It's all necessary work but it's been non-stop for the past year or more now.
"We understand the work has to be done but it would be good to get a break in 2017."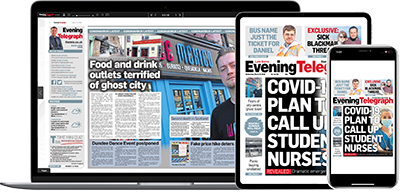 Help support quality local journalism … become a digital subscriber to the Evening Telegraph
Subscribe