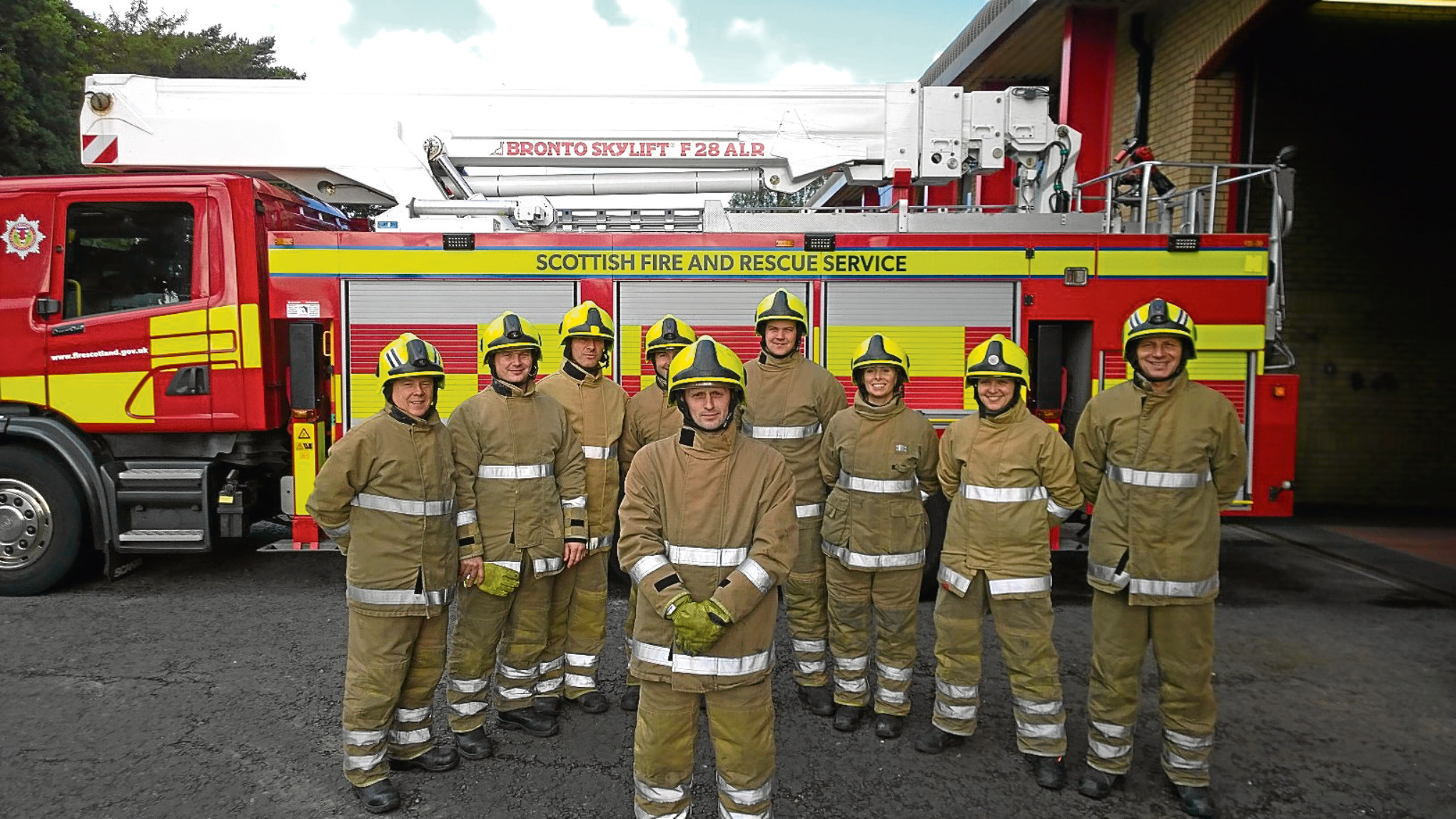 The fire service is looking for around 25 new firefighters in Tayside as part of a national recruitment drive.
It has unveiled a campaign to get 200 new firefighters into the service over the next two years and a recruitment session will be held in Dundee on Thursday to try to attract new members in Tayside.
John Ireland, 36, based at the city's Macalpine Road station, spoke to the Tele about the reasons he signed up more than nine years ago.
The firefighter, of Kirkton, said: "It was always something I wanted to try but it did take me a little while to finally do something about it.
"I always felt I had the qualities for the post and had wanted to get involved. It was because of a recruitment drive like this one that I got my chance."
John said one of the goals of the campaign was to normalise the image of a female firefighter, adding: "I work alongside women who are every bit as capable of doing the job as I am.
"We are trying to change the perception of what being a firefighter entails, women are every bit as important. It's a rewarding job for everyone.
"There is a very steep learning curve when you first start — a lot of people think being a firefighter means putting out fires, but there's a lot more to it.
"The job really has changed over the years, with a lot more involved, such as water rescues. But the variety is an appealing part. You don't know what you'll find at any call.
"Certain things we see and do can be difficult but the support is there for us. And it's crucial someone is prepared to help. You're helping people and sometimes that's difficult."
Diane Vincent, director of people and organisational development at the fire service, said: "We've found it difficult to break down the societal stereotypes of the firefighter role and too many times we hear the expression: 'I didn't think you'd be interested in people like me'.
"But we do need people like you to help us move closer to realising our ambition of a more diverse workforce."
The session will run from 3pm until 8pm at Blackness Road Fire Station. Places must be booked via firescotland.gov.uk/work-with-us/2016-wholetime-firefighter-recruitment.aspx