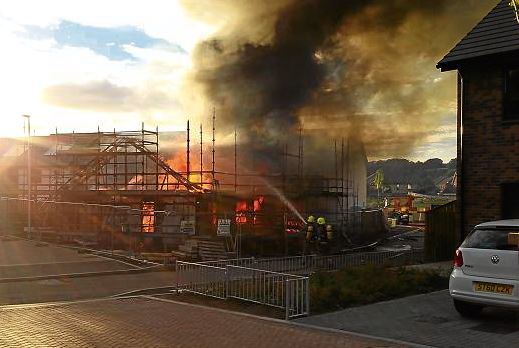 Fire officers have made more than 2,200 potentially life-saving visits to homes across Dundee this year.
A total of 2,282 households were visited by officers between April and September as part of the Scottish Fire and Rescue's Home Fire Safety Visits (HFSV) scheme — 21.3% over target.
The figures are included in a report due to be presented to a meeting of Dundee City Council's community safety and public protection committee next week.
A total of 54 fires occurred in homes between July and September — half of which were cooking-related.
Of the home visits conducted, 42.1% were to properties at high risk of fire.
Colin Grieve, area manager for Dundee, Angus and Perth and Kinross, said: "Our HFSV programme is aimed at increasing the safety of our communities by preventing fires as well as improving the level of smoke detector ownership and maintenance.
"These promote early detection of fire, reducing the likelihood of occupiers suffering injury and limiting any damage caused to property."
The report revealed there were no fire fatalities in the quarter.
But there was a 10% rise in the number of deliberate fires.
City fire services attended a number of prolific incidents in the last quarter.
In August, a blaze in Mill o' Mains gutted a house still under construction.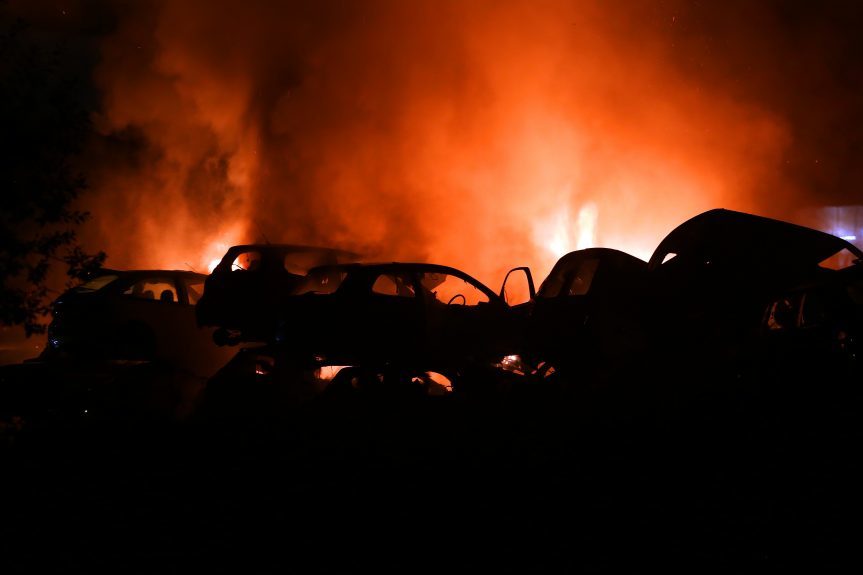 And a massive fire at Baldovie Autobreakers in September (above) destroyed around 300 cars.
Regarding the Baldovie fire, Mr Grieve said: "Conditions at the scene were challenging due to high winds and the storage of vehicles as they were stacked in piles.
"A fire investigation team from Aberdeen conducted an investigation into the cause and deemed it to be a deliberate ignition."
A total of 142 deliberate blazes were extinguished in July-September and fire bosses have pinpointed hotspots of "particular concern".
The North East ward, which had 37 deliberate blazes, was worst.
In Strathmartine, 33 deliberate blazes were reported and 29 in the East End.
Mr Grieve said: "A number of initiatives have been undertaken to reduce these incidents such as leaflet drops, fire safety talks, partnership meetings and various youth engagement activities.
"Local managers have been working closely with Police Scotland and other partners to address these issues."
A total of 634 false alarm calls were reported during the quarter, consistent with the service's average but a 13.8% rise since 2015. And there was a 93.3% rise in malicious false alarm calls, from 15 to 29.
Just under half were as a result of fire alarm activations within schools.
The SFRS has dedicated prevention and protection staff who target repeat callers in an attempt to reduce false alarms.
Elsewhere, incidents crews had to attend included 12 road traffic collisions and 15 floods.
Fire officers also had to help three elderly people out of their baths, three people trapped in fences, and one person out of a drain.
A child also had to have their head removed from a toilet trainer, and a teenage girl had to be released from a baby swing.
Mr Grieve said: "None of those involved in these extrications required medical assistance."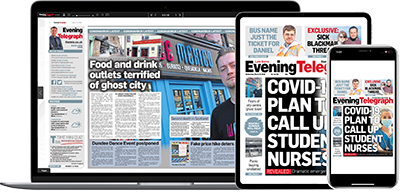 Help support quality local journalism … become a digital subscriber to the Evening Telegraph
Subscribe