An avid Dundee United fan was left covered in blood after she was struck in the face by a traffic cone thrown by an opposition supporter.
Madelaine Smith, 48, from Lochee, had been on her way home after watching her beloved team playing Hamilton Accies in the Premiership play-off first leg match at Tannadice when the attack happened.
She was left with a broken nose and had blood streaming down her face after the cone hit her.
Speaking to the Tele today about the incident, she said: "I didn't see anything coming my way — then I felt the full force of the cone hitting me.
"I just remember being in shock — I was covered in blood when I looked down.
"I was absolutely devastated. I was a bloodied mess."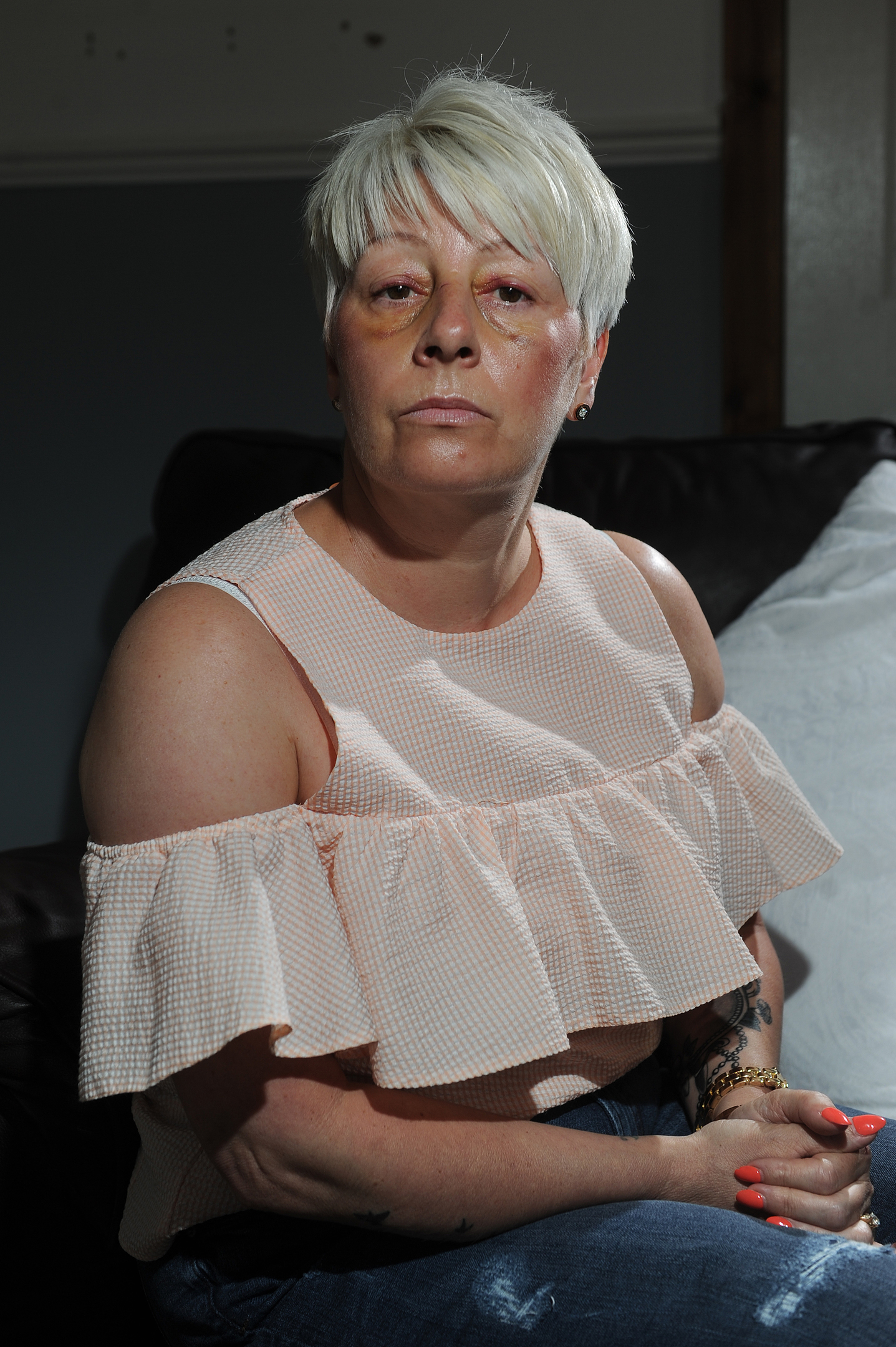 The mum-of-two said the atmosphere outside the ground was very tense and her husband was assaulted first by opposition fans.
Madelaine said: "The Hamilton fans coming out the ground were really angry and started throwing coins and spitting.
"One of them then approached my husband as if to ask 'where are you going?' My husband just laughed and tried to walk past.
"Next thing we knew, there were four or five of them on top of him."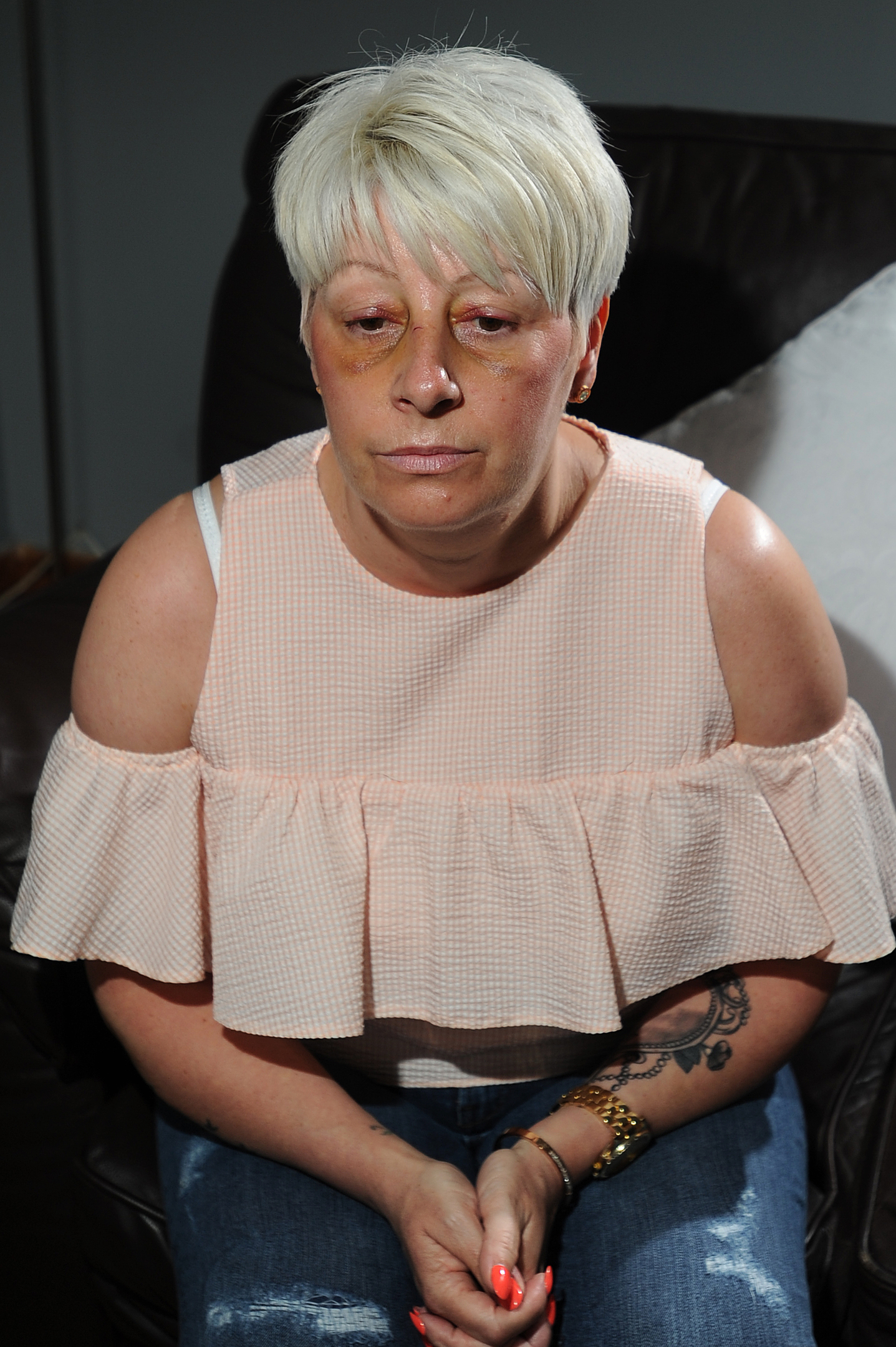 To make matters worse, Madelaine's two children were with her when the traffic cone came hurtling through the air from the direction of away fans on the opposite side of the road.
She said a melee developed after fellow United fans saw her being hit by the cone, adding: "I'd like to thank all the staff at the ground for everything they did.
"The club's two doctors came to treat me and the security outside got me into the stadium as soon it happened."
Fortunately, the ordeal has not knocked Madelaine' confidence. She was there to support the Arabs at Hamilton on Sunday when they narrowly missed out on a return to Scotland's top flight, losing 1-0 to the Accies.
She said: "As a family, we follow the team home and away. Anyone who knows me knows that I will bounce back and it won't stop me from turning up to games.
"I'd just like to ask the people who did it, why?
"Nobody who goes to a game of football deserves what happened to me."
Police have confirmed they are investigating the incident.
A spokeswoman for Police Scotland said: "Police Scotland has reviewed the circumstances of the disorder outside Tannadice Stadium, Dundee, last Thursday night and are appealing for witnesses to come forward."
Anyone with any information has been urged to contact Police Scotland.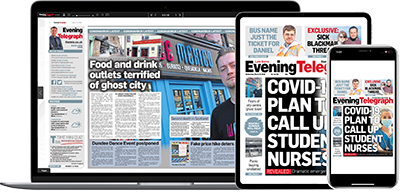 Help support quality local journalism … become a digital subscriber to the Evening Telegraph
For as little as £5.99 a month you can access all of our content, including Premium articles.
Subscribe