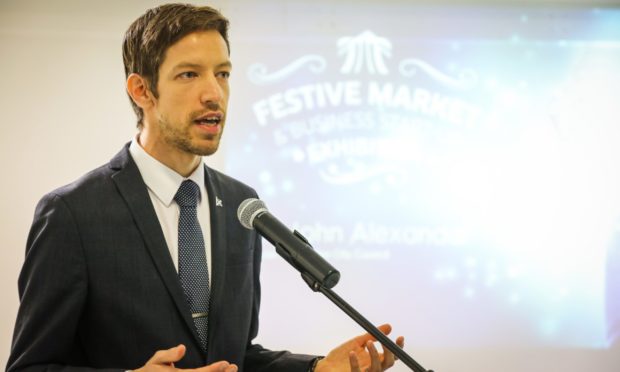 The financial hardship wrought by Covid-19 across Dundee has been "devastating," according to the council's leader.
According to the latest figures from Dundee City Council, obtained through a freedom of information request, 15,020 summary warrants were issued for non-payment of council tax.
And, although at first glance that appears to be 2,270 less than it was this time last year, summary warrants only started running after a lockdown hiatus.
A spokesman for the council said: "The figures are not directly comparable with this year's figures as many households who contacted us due to difficulties with payment as a result of Covid-19 will have been given alternative payment arrangements to spread payment over a longer period or had recovery action suppressed for a period.
"Formal recovery did not start until the end of July 20 with the first warrant run in August 20."
In addition, the local authority revealed that 5,722 council tenants across Dundee are currently in rent arrears, owing nearly £3.3m.
This year £661,000 of bad debt was written off, involving 646 tenants.
Presently, 391 businesses across the city have been issued final notices for rates owing.
Dundee City Council has collected nearly £21m in business rates so far this year – compared to over £45m the year before.
Dundee City Council's leader, John Alexander, said: "The last 10 months have been devastating in so many ways and the impact on businesses and individuals has been significant.
"There are, inevitably, huge challenges for the city going forward and we are all trying to best support people in Dundee.
"In addition to support for business, there are a number of financial aids available to people experiencing financial hardship with additional funding being made available. We are providing hundreds of thousands of pounds of support for food provision, energy costs, emergency funding and we are increasing the tenant's hardship fund to support those worried about rental costs.
"Dundee City Council have supported businesses with over £26m in business support grants in recent months with new funding also being made available by the Scottish Government. In addition, £33m has been awarded in rates relief to try to alleviate some of the strain on businesses and ensure that we protect as many jobs as possible.
"There is, of course, always more to do and there's a fine balance to be struck.
"If anyone is experiencing financial difficulties, be they an individual or a business, please contact the council and ask about the supports available."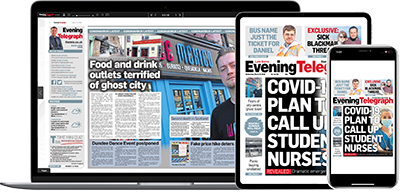 Help support quality local journalism … become a digital subscriber to the Evening Telegraph
Subscribe