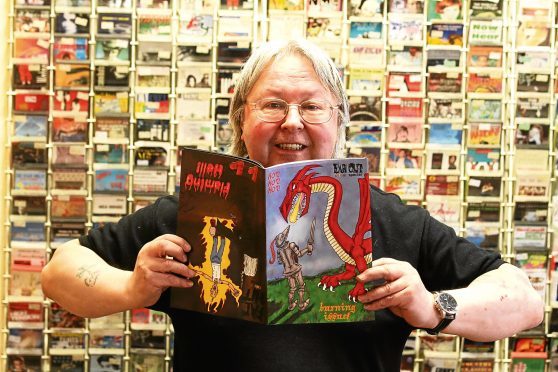 A Dundee comic book store owner is preparing for the final chapter of his 29-year career.
George Cordeiro, 65, runs The Black Hole shop in Victoria Road — which will close its doors for the last time on Friday.
The store has become an iconic part of the city's retail landscape and loyal customers have described its demise as the "end of an era".
George said that some were in tears when he announced the news of the closure.
He said: "I've been in business for 29 years or so now — it was more like a hobby that became a business."
George initially operated out of the Wellgate back in 1988 before settling into his existing premises.
He said: "It's quite haunting seeing the shop so empty but I'm an OAP now so I'm looking forward to retirement.
"Most of the stock has been bought privately and will be sold through a mail order service which I won't be involved with.
"The industry has changed a lot with the internet."
George said despite the technological advancements he has had a loyal customer base.
He added: "That is definitely the biggest aspect of the job I'll miss, the customer base. They are more friends now than customers."
The comic store owner said there had been a number of "wee crazes" over the years which had people flocking to the shop.
He said: "The big hitters have always been things like Batman and X-Men.
"We've had wee crazes with people coming through the door.
"When a new superhero film has been released you generally used to see a temporary increase in customers coming in. For example, when the first appearance of Cable was announced in the new Deadpool film the magazine shot up in value."
George, who will be holding a "wee party" at the store on Friday, said he would still keep a keen eye on the comic book scene.
He added: "It's great we will still have a comic book store in Dundee, with Ahoy Comics next door.
"I'll still be looking at what's on the market and I'll still attend comic events like DeeCon in the city but it will be great not having to be tied down to the shop.
"My customers have said it is the end of an era. Some of them were traumatised when I told them. I think they thought I would still be here when I was 90.
"The shop is mostly cleared out now and it's strange seeing it like this but I'll take some great memories away with me."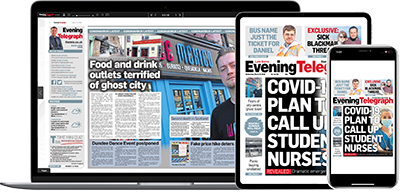 Help support quality local journalism … become a digital subscriber to the Evening Telegraph
For as little as £5.99 a month you can access all of our content, including Premium articles.
Subscribe