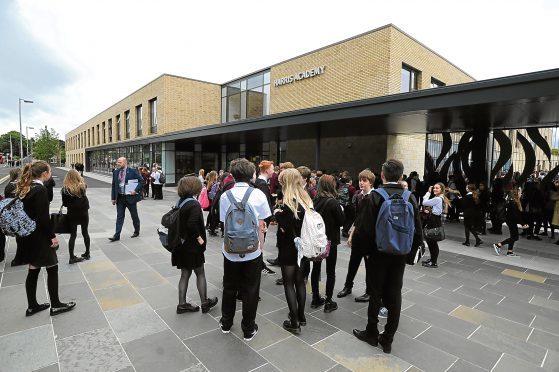 Dundee has lost more than 100 teachers in six years, new figures have revealed.
Statistics released by the Scottish Government show that the number of full-time equivalent teachers in the council area has dropped from 1,431 to 1,330 since 2011.
The change includes 37 fewer teachers employed in 2017 compared with the year before.
That is despite some schools in the city being completely full and in some cases classed as running over-capacity through placement requests.
The drop in teacher numbers has resulted in a staggering 13% rise in the ratio of pupils to teachers since 2011, the highest of any region in Scotland.
There are now 13.7 pupils for every teacher in the city, compared with 12.1 in 2011.
David Baxter, branch secretary of teaching union EIS, said: "The EIS firmly believes that reduced class sizes and reduced teacher workload brings a better holistic experience for children.
"Clearly, as these figures show, that isn't happening.
"However, what we see is that Dundee teachers keep on rising to the challenge but in the long term something will need to be done as it's not sustainable.
"I think nationally the Scottish Government needs to make teaching a more attractive profession."
A spokeswoman for Dundee City Council said: "These figures reflect a year of change within the school environment in the city, in particular the closure of Menzieshill High School and the increased activity being delivered through the Attainment Challenge.
"While every effort continues to be made to recruit teachers to deliver the curriculum at all levels in Dundee, it is worth noting that in the city we have high numbers of Early Years teachers. Neither they nor those involved with the Attainment Challenge are included in the ratios released."
Lochee Labour councillor Charlie Malone said the issue was a Scottish-wide problem but noted the specific concerns in Dundee.
He said: "What we want to do is ask questions in a supportive way to help the administration councillors.
"Some schools may at times be victims of their own success, as the schools seen to be achieving higher grades will ultimately be more popular.
"The teachers are doing a fantastic job to try to overcome these challenges and are managing to work to keep attainment up despite the ratio of teachers to pupils being up."
In April, it emerged that a P1 class at Barnhill Primary in Broughty Ferry had five teachers in a single year due to staffing shortages.
Councils in Tayside and Fife have spent more than £35 million on supply teachers since 2011 to plug gaps caused by the shortage of staff. The issue has hit secondary schools equally hard.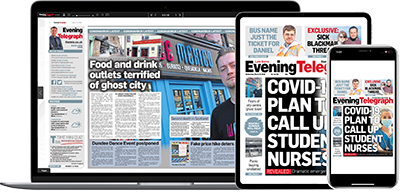 Help support quality local journalism … become a digital subscriber to the Evening Telegraph
For as little as £5.99 a month you can access all of our content, including Premium articles.
Subscribe