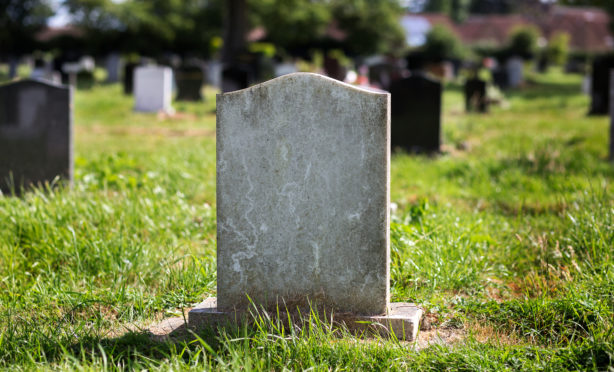 Fife Council has moved bins at a cemetery after relatives complained about rubbish being piled up next to graves.
Bins were reportedly placed between family plots, within inches of memorial stones at Dysart Cemetery, with one local resident criticising the council for "a total lack of respect for the families".
Visitors hit out after the inappropriately-placed bins overflowed with rubbish, wilted flowers and even dog poo bags over the festive holidays.
A council spokesman said: "We're committed to ensuring that our cemeteries remain a respectful environment.
"With that in mind, we've repositioned the bins in Dysart to the entrances, so visitors can easily dispose of their rubbish when leaving.
"The bins at Dysart are emptied regularly.
"We know most people take pride in their environment, and work to keep Fife clean. It's illegal to dump waste outwith bins – that is fly-tipping."