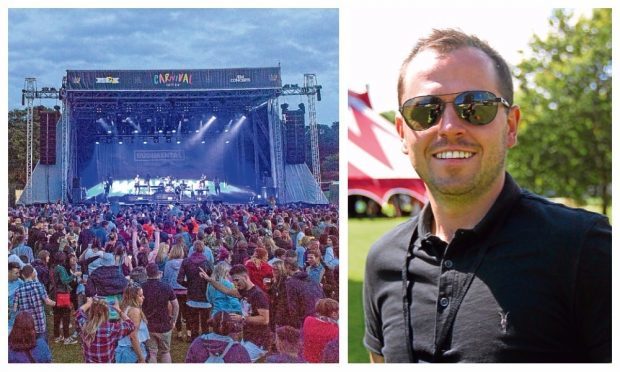 Dundee's first major music festival looks poised to return next year —despite its founder and boss quitting after just one year.
Carnival Fifty Six was held for the first time in August, attracting thousands of revellers to Camperdown Park with global acts Rudimental and Mark Ronson headlining.
But Craig Blyth — the man who founded the festival and was the public face of the event — has quit the company which ran Carnival Fifty Six amid claims of a dispute with a fellow director.
However, an insider told the Tele that the event would almost certainly go ahead next year, saying the foundations of the festival were already in place.
The festival already has the green light from Dundee City Council to run until 2021.
The source said: "I think the festival will continue because of all the infrastructure that is in place.
"It has LoudSound on board, the top production company in the UK. You don't get any better than that.
"Everything is in place for the festival to continue and I am confident that it will return next year."
In a statement, Mr Blyth said he had a "fundamental difference of opinion" on the future of the business, whose only other director is Brechin-based Allan Carnegie.
Mr Blyth said: "It's disappointing for me to say that I have now parted company with JEM Concerts (Carnival Fifty Six).
"My position within the company that I founded more than two years ago became unsustainable due to a fundamental difference of opinion about how the future of the business should progress. I am immensely proud of the event that was delivered by the team in August, and the fact it has now been shortlisted for two UK-wide festival awards comes as no surprise.
"I would like to thank all of the partners, sponsors and customers who put faith in the project from day one, and wish the current team and staff members all the best should the project continue in the future.
"I am now looking for my next challenge and welcome any discussions with contacts or connections around future projects where I can potentially add value."
Mr Carnegie could not be reached for comment.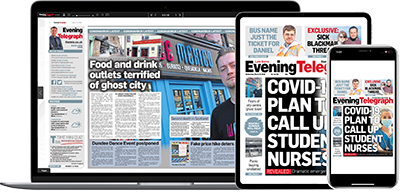 Help support quality local journalism … become a digital subscriber to the Evening Telegraph
Subscribe