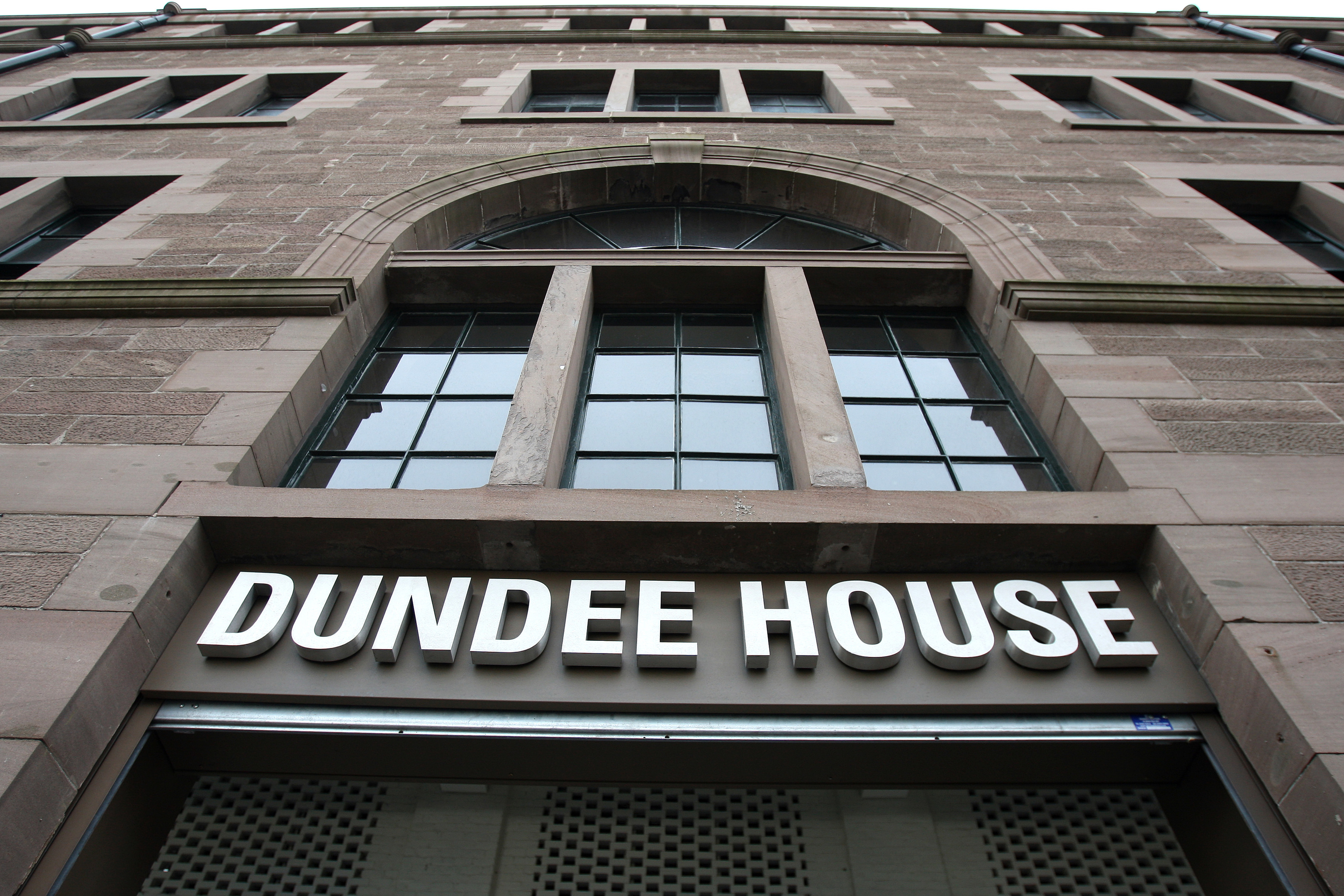 Female council workers in Dundee are being treated as "second class" citizens," it has been claimed.
Local union chiefs slammed the local authority amid the report being released, saying it was not fulfilling its commitment of equal pay.
Their concerns come before a meeting next week where members of the policy and resources committee will hear the council's female employees are paid less than their male counterparts.
Councillors will also learn that disabled workers are paid 12.12% less than non-disabled employees.
A report to go before council on Monday reveals that the average hourly wage for female employees was £14.87 compared to £15 for men, resulting in a gender pay gap of 0.87%.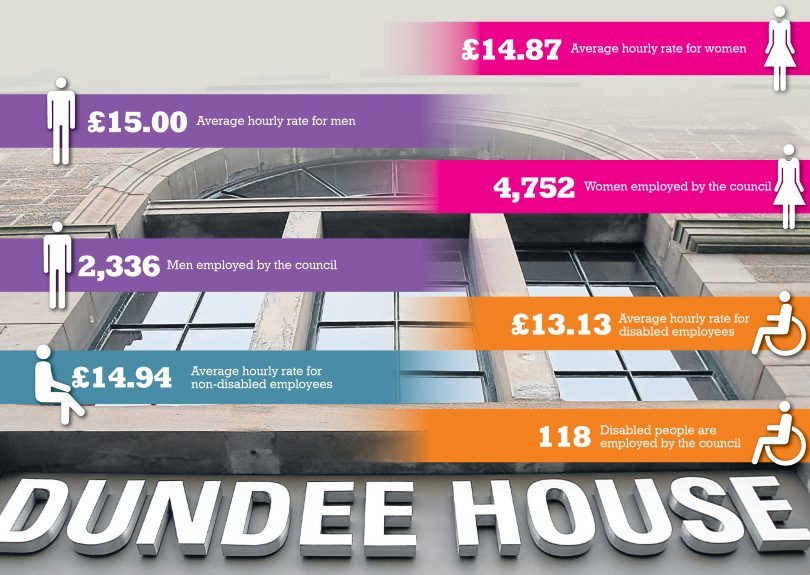 The report — which shows the council employs 4,752 women, 2,336 men and 118 disabled people — added: "Dundee City Council was committed to ensuring that men and women should receive equal pay for the same or broadly similar work for work related as equivalent and for work of equal value.
"The council will regularly review pay and rewards systems to eliminate any unfair, unjust of unlawful practices that impact on pay. The causes and drivers of the gender pay gap are complex and include occupational segregation of men and women into different job sectors and industries, more opportunities for flexible working and increasing representation of women in senior roles."
Despite council's assurances of its commitment, trade union leaders today hit out at the figures.
Jim McFarlane of Unison said: "Female council workers in Dundee are undervalued and underpaid for the jobs they do and the contributions they make to public service in the city. It's of great concern to Unison that this is the case and we are determined to do something about it. We'll continue to fight for equal pay for men and women."
Mr McFarlane added the gender pay gap was particularly obvious among care workers, clerical staff and educational support workers such as class room assistants and early years practitioners.
Helen Meldrum of the GMB said: "GMB Scotland welcomes the work that the council has undertaken yet are alarmed at the results. It's clear that women are being treated as second class citizens by Dundee City Council despite making up two thirds of the workforce.
"It's worrying to see the trend of opportunities for our young women to enter into apprenticeships at such a low level compared to young men. What is the council doing to promote apprenticeships amongst our young women in order to address occupational segregation? It cannot be right, that after 40 years of equal pay legislation, women are still earning less than men and having less opportunities to progress, particularly in an organisation that is predominantly female."
Edel Harris, chief executive at Scottish social care organisation Cornerstone, said: "People with a disability should always receive equal treatment at work and that includes being paid a fair wage for the job they do — irrespective of their disability.
"Of course, pay gap reporting can sometimes be misleading but, as an organisation that supports people with disabilities to find work, Cornerstone would always encourage employers to look beyond the disability and treat everyone fairly."
When the council was approached for comment, a spokeswoman pointed to a section in the report which said Dundee City Council was "committed to ensuring equal pay structures for all its employees." However, the spokeswoman declined to provide any additional comment to the Tele.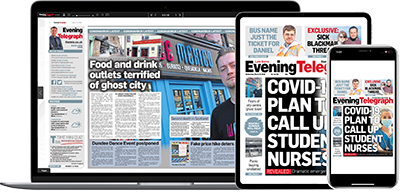 Help support quality local journalism … become a digital subscriber to the Evening Telegraph
For as little as £5.99 a month you can access all of our content, including Premium articles.
Subscribe