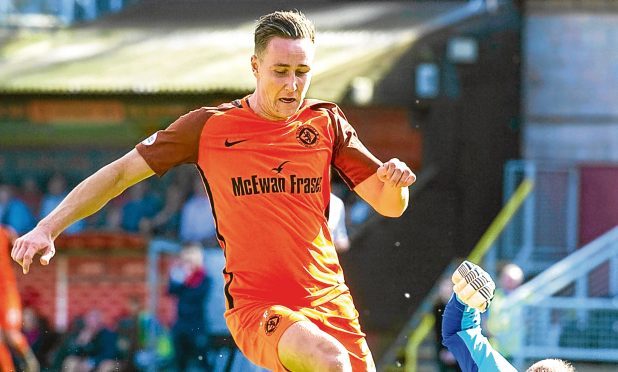 If one word sums up Dutchman Jordie Briels' mood right now, it's probably frustration.
Speak to him about Dundee United's form and he admits that.
And it's the perfect description for how he feels about the Tangerines' weekend showing as they struggled to a home draw against lowly Dumbarton.
That game saw the 25-year-old's return after three-and-a-half weeks out through injury.
Actually, he is quite philosophical about that period on the sidelines, though from the outside looking in, had he been frustrated over his absence it would be understandable.
Briels picked up an ankle injury late in the Irn-Bru Cup first-round victory over Cowdenbeath last month.
With the emphasis very much on league business, that's a competition he's unlikely to feature in too often.
That he did was only down to the fact while he was signed for his energetic presence in midfield, he had mentioned to manager Ray McKinnon he could also play at right-back.
The tie was a perfect opportunity for the gaffer to have a look at him in that role and, as United cruised to victory, everything seemed to be going well.
In the dying minutes, however, he hobbled off and was forced to sit out the following league clashes with Brechin and St Mirren.
He, though, was able to mark it down as "just one of those things".
"In football you get injuries. They can come in the big competitive games or in training and you just have to accept them.
"I also like to play in every game I can, whatever competition it is, so it was something I had to accept."
What Briels doesn't take so calmly is performances like the first half at the weekend that saw United left with no complaints about trailing to the Sons after just a few minutes.
"It was a very frustrating game. I think the first half was bad from our side. You see in the second half if we are going to put the energy in, we could score four or five goals — that's my opinion at least.
"But the first half we give away a goal in the first minutes. We gave them belief and after that we are going to fight and they will have something to defend.
"After it, until half-time, a lot of balls from us were not good. That was frustrating because we know how we can be better and even after losing the goal we can play well. It was frustrating."
While no one who was at Tannadice would argue with that summing up, it seems only fair to point out a reason for that might be this is a new-look United side that's still gelling.
Players are getting used to each other and that process has not been helped by niggling injuries suffered by Briels and others. He, though, views such talk as no more than making excuses.
Having been at the club for a few months now, he knows the team can and should be much better.
"As I say, in the second half we can score four or five goals and that shows we can be a good team already.
"So I don't want excuses. I have seen it in the training and sometimes in games that we have a lot of good players, so it is frustrating when we played like we did in the first half.
"What we need to be more is a team. We will be and the good thing is I know we have a lot of good players and when we are playing like we can then not many teams can beat us.
"We know we are better than we have been and we will be."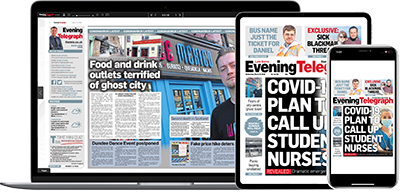 Help support quality local journalism … become a digital subscriber to the Evening Telegraph
Subscribe