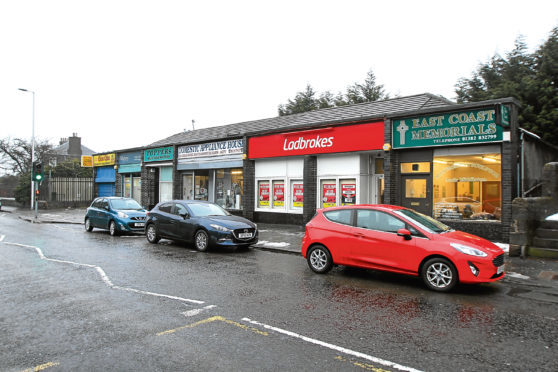 Businesses close to a bookmakers raided by thieves have expressed worries their premises could be targeted next.
The Ladbrokes on Clepington Road was broken into between 10pm on February 28 and 9.30am on March 1.
Police are seeking three males in dark clothing who were spotted in the area.
Ronnie Robbs, co-owner of nearby Affertons Funeral Care said: "The theft greatly worries me in regards to my own business.
"There has been a lot of trouble around the area before and we have also had an attempted break-in to our property.
"The thieves went through the roof to enter the premises so I believe they would have had to use some sort of tools. They seem to have been prepared."
The theft has shocked other local business owners too, prompting some to call for extra safety measures.
One owner said: "The theft has definitely made me more fearful of this happening to my business.
"This theft is really shocking — I don't know how someone could do that. It is just like someone breaking into your neighbour's house — these shops are my neighbours.
"I believe the thieves entered the building through the roof so I believe it was planned.
"They would have needed to use tools so I doubt it just happened out of the blue.
"I have said time and time again that there needs to be more CCTV cameras in the area.
"I am looking to speak to my local councillor to see if we can get at least one installed as it would greatly benefit the community."
A spokesman said: "Police Scotland is appealing for information after Ladbrokes in Clepington Road in Dundee was broken into.
"Anyone with any information that may be useful should contact Police Scotland on 101 quoting CR/5026/18."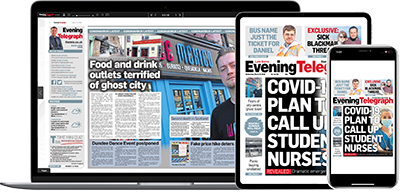 Help support quality local journalism … become a digital subscriber to the Evening Telegraph
Subscribe