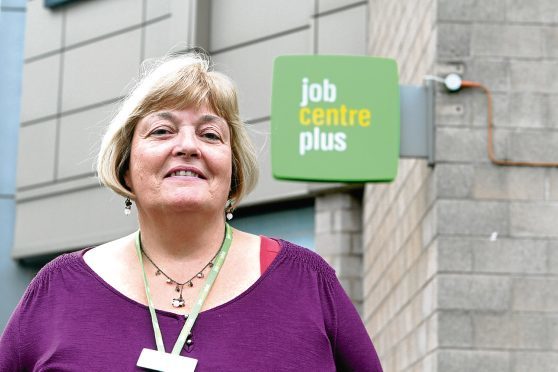 Redundancies in the banking and civil service sector could cause a spike in unemployment in Dundee next year, the city's Job Centre boss has warned.
Jane McEwen said staff were braced for an increase in people claiming out-of-work benefits following high-profile lay-offs by HMRC and the Royal Bank of Scotland.
However, Ms McEwen, a work service manager with the Department for Work and Pensions (DWP), said despite the announced job losses, unemployment had dropped in the city for the fourth month in a row.
She said her colleagues at Dundee City Job Centre, in the Wellgate, were actively engaging with people who will be made redundant next year to help as many of them as possible back into work.
Banking giant RBS announced at the start of the month that its Stobswell branch will close on June 20 next year, leaving people living in the area with no local bank after the TSB previously shut its doors.
There are also 34 people facing redundancy at the city's HMRC offices in Greenmarket in March, with some workers having already taken voluntary redundancy.
Ms McEwen said: "HMRC and RBS are two high-profile closures we are aware of.
"There have been some redundancies and we are seeing those numbers coming through in our claimants.
"However, with the plans to bring the devolved social security headquarters to Dundee, we are hopeful that will bring a number of opportunities to the city."
Figures released yesterday showed that unemployment in Dundee fell by 45 claimants in November and is 8% lower than this time last year.
Ms McEwen said that some of the positive news could be linked to seasonal work, with firms taking on staff over the Christmas period.
The proactive work being carried out by the DWP in Dundee includes a healthcare academy, organised in partnership with NHS Tayside and Dundee and Angus College.
The latest six-week course will start in February and will offer training for about 15 people for a number of roles including human resources, lab assistant work and sterilisation, as well as traditional care jobs.
About two-thirds of the people taking part are expected to find work.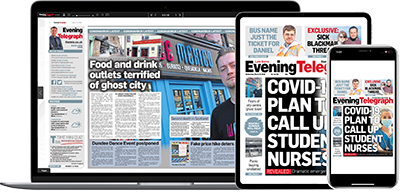 Help support quality local journalism … become a digital subscriber to the Evening Telegraph
For as little as £5.99 a month you can access all of our content, including Premium articles.
Subscribe