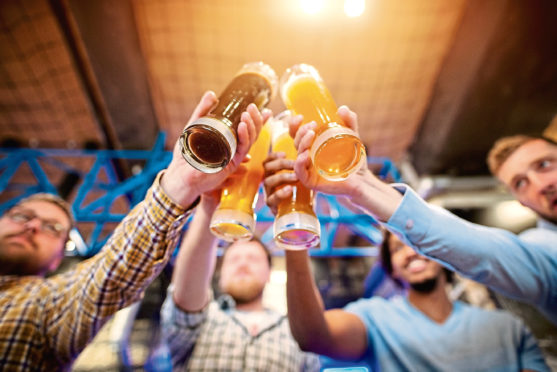 A beer campaign group has slammed council plans to prevent pubs being built outside the city centre.
Members of Camra (the Campaign for Real Ale) have expressed fears of the "huge" social impact the authority's move to ban new boozers outside the city could have.
They have warned it would result in more people drinking at home and increase loneliness.
The Tele reported that Dundee City Council plans to refuse planning permission for licensed trade builds outside the city confines, as part of updated local development plans.
Camra has now tabled an invitation to councillors to attend its annual general meeting in Dundee in April.
Scotland director Sarah Crawford said: "Dundee council's blanket ban on new pubs outside its city centre is hugely concerning.
"Community pubs are already closing at an alarming rate, encouraging people to drink cheap carry-outs from supermarkets instead.
"Academic research shows people who have a local pub have more close friends, are happier, more trusting of others and feel more engaged with their wider community.
"Local pubs put alcohol consumption in a social, safe, regulated environment."
She added: "The only thing that banning community pubs will achieve is more loneliness and more people drinking at home.
"Camra's annual general meeting is taking place in Dundee in April and we'd encourage council officers and elected representatives to come along and learn about the cultural, social and economic value of pubs."
Figures from the group reveal that 16 Scottish pubs have closed their doors in the past six months, prompting the real ale consumer's champion to renew calls for government action to Save Our Pubs.
Ms Crawford added: "Well-run pubs are at the heart of community life in Scotland and vital in combating loneliness plus social isolation, but we are still seeing far too many pubs closing across the country.
"Many in Scotland are struggling because pub companies take more than is fair from licensees' profits by forcing them to buy beer directly from them at an inflated price, as well as paying sky-high rents."
The council argued that due to their "nature", pubs can create "amenity issues" for people who live nearby and pubs and licensed premises in the city centre would have less so.