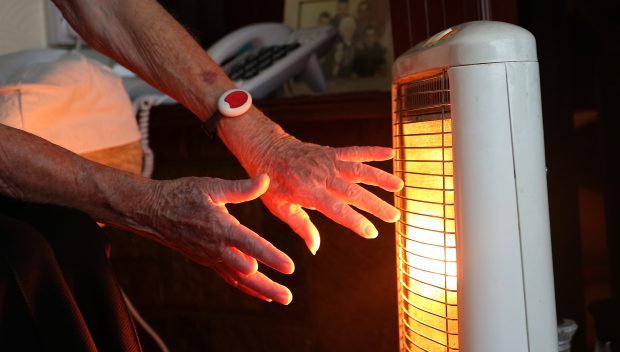 New figures have shown a sharp increase in the number of people dying in Tayside over the winter.
The rise was revealed by charity Age Scotland, which has warned more must be done to tackle fuel poverty.
There are fears the death toll among the elderly will rise as many are forced to choose between eating and heating.
In 2016/17, 340 more people died in the NHS Tayside area in winter — categorised as between December and March — than at other times of the year.
The previous year, there were 240 more deaths during winter.
Figures from the National Records of Scotland show that of the winter deaths recorded in 2016/17, 180 were aged over 85.
In the Dundee City Council area, there were 150 more deaths during the winter period in 2016/17.
Age Scotland claims that almost half of older households (45%) live in fuel poverty.
The charity added that cold weather can have a "deadly" impact on people who have existing health conditions such as heart disease, respiratory problems or dementia.
Charity director Keith Robson said: "It's unacceptable that so many older people in Scotland today cannot afford to heat their homes adequately."
John McAllion, care delegate for Dundee Pensioners' Forum, said that fuel poverty is the "biggest threat" to pensioners in the city.
He said: "The numbers are going up and that tells us that it is down to the prices that people are being charged for energy.
"Some sections of the pensioner population are extremely vulnerable and heating their homes is a big worry for them.
"Successive governments have talked about tackling fuel poverty, but it's not happening. This kind of thing shouldn't be happening in this day and age."
Mr McAllion said that one of the most effective ways to mitigate the impact of colder weather on pensioners is for the winter fuel allowance to be preserved, otherwise he thinks that numbers of pensioners unable to afford to heat their home will rise, resulting in more deaths.
He said: "It has one of the highest uptake rates of all benefits. I would hate to see that reduced or become means tested. It is the difference between life and death."
Stella Carrington, a local activist and former Dundee Citizen of the Year, said she had grave concerns about the winter ahead, adding: "There is little doubt that rising energy costs are forcing the elderly into fuel poverty.
"Many elderly people in the region will be forced to switch off radiators this winter because they can't afford their heating bills.
"I have just changed energy supplier in a bid to reduce my heating costs, but not everyone is aware they can do that."
Ken Lynn, the council's spokesman on health and social care, said there was little doubt that the elderly would again be at risk this winter because they couldn't afford to heat their homes due to fuel poverty.
He said: "People have died in Tayside because they can't afford to heat their homes properly and the elderly are particularly at risk. This is concerning and anyone who is suffering difficulties is urged to get in touch with the council."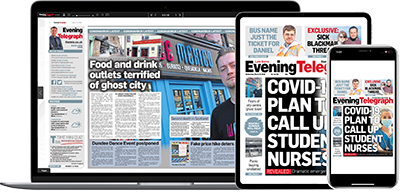 Help support quality local journalism … become a digital subscriber to the Evening Telegraph
Subscribe