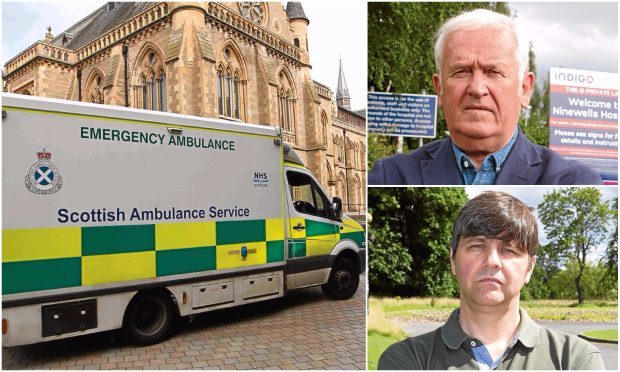 Fears have been raised that ambulance resources are being stretched to the limit after it emerged patients in Dundee have had to wait more than two hours for treatment in life-threatening situations.
A Tele investigation has uncovered a series of 999 calls to the Scottish Ambulance Service (SAS) where critically-ill patients faced lengthy waits for paramedics to attend.
In February 2015, an ambulance responding to a category A call in Dundee — where a patient may be in an "immediately life-threatening" situation — took two hours 16 minutes to arrive.
The Scottish Ambulance Service said that was due to a "delay in mobilisation".
And in May last year, an ambulance took 56 minutes to reach another patient who needed immediate treatment after having to travel to Dundee from Forfar.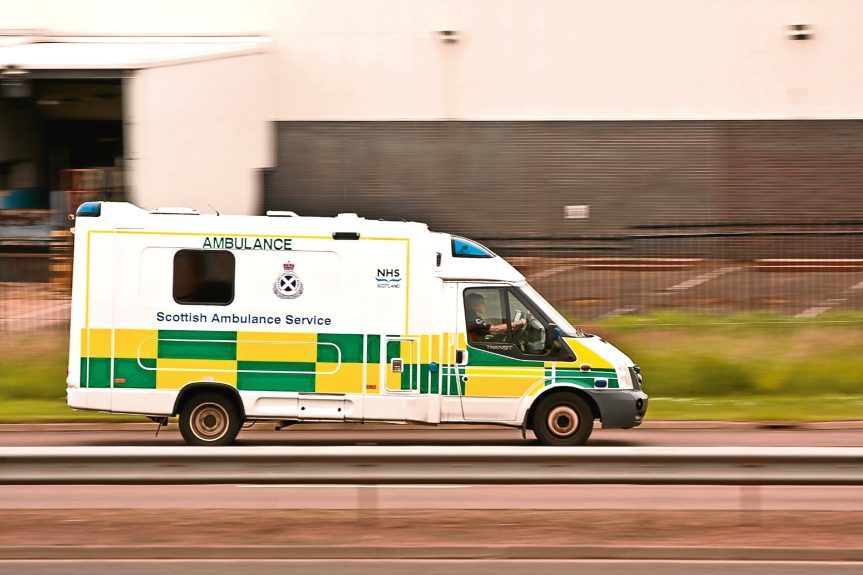 It took 71 minutes for the patient to reach Ninewells Hospital, but no reason was given for the delay.
The ambulance service aims to attend 75% of category A calls in just eight minutes.
But our investigation showed targets being missed by significant lengths of time in Angus, Perth and Kinross and Fife.
In October last year, a Dundee ambulance took 56 minutes to reach Brechin to attend to a patient because of a lack of available resources.
On other occasions, ambulances have had to travel from Cupar and St Andrews to attend critically-ill Dundee patients due to a lack of resources, while units have also been sent between Angus and Fife in similar situations.
The longest wait for an ambulance across Tayside and Fife in the last five years was two hours 29 minutes for a call to the centre of Perth — despite the ambulance only travelling from within the city. Again, no reason was given for the delay.
On top of resource issues, other delays have been caused by vehicle breakdowns, excessive travelling distances, calls being upgraded to life-threatening and units already sent to a call being "compromised". Although the Tele requested it, no information was given about the impact the delays had on people's health.
Responding to our findings, Jamie McNamee, national convener for Unite the union and a paramedic, said: "Unite is very concerned at the continually increasing demands placed on SAS staff.
"We are working in partnership with executives at SAS to try to secure additional funding to increase our response levels in all areas including Tayside and Fife.
"Our members are facing ever-increasing levels of stress and the instances of diagnosed post-traumatic stress disorder is very worrying.
"We're regularly losing experienced technician and paramedic staff to ill-health retirement as a result of mental health conditions."
John McAllion, of Dundee Pensioners' Forum, said: "These are serious overshots and it shows we need more resources. I'm sure organisationally the ambulance service is run well but clearly if it doesn't get more paramedics or ambulances it isn't going to get any better."
Bill Bowman, Scottish Conservative MSP for the North East Region, added: "It seems there is a problem in Tayside around capacity and the availability of ambulance units at certain times.
"Our first responders do an amazing job, but there are questions in terms of how resources are being managed locally."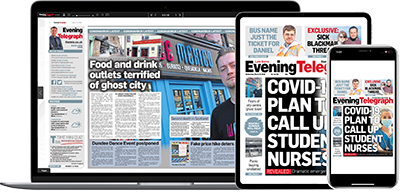 Help support quality local journalism … become a digital subscriber to the Evening Telegraph
Subscribe