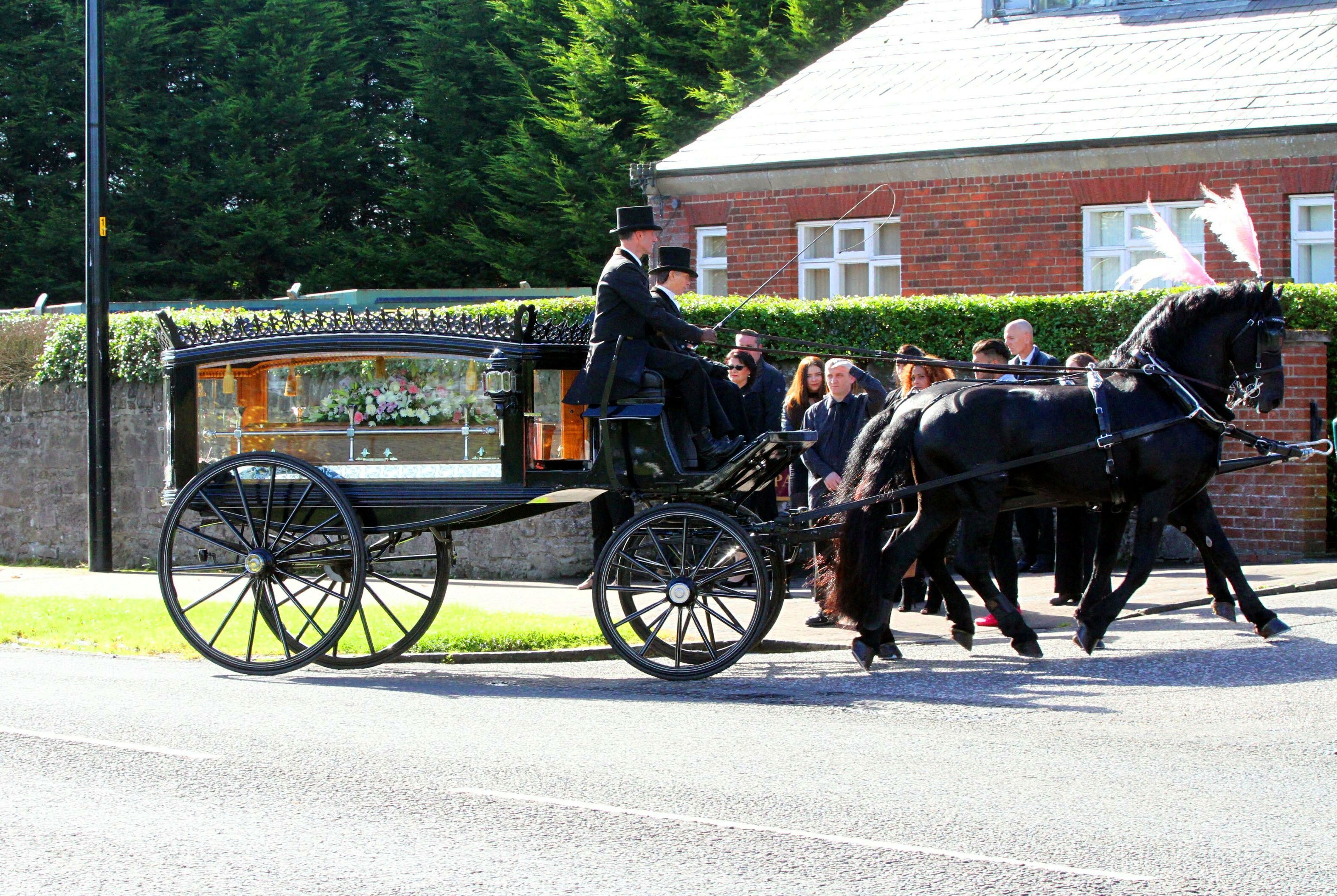 It was a final farewell made possible by the generosity of Dundonians.
The body of Marie Low, who was allegedly murdered outside her home earlier this month, today made its way through the streets of Dundee in a horse-drawn carriage.
The poignant journey followed a fundraising drive which collected more than £1,000.
With family and friends lining up to pay tribute, the 36-year-old was transported from James Ashton Funeral Directors in Cardean Street to Dundee Crematorium.
The funeral procession left Stobswell at 11.15am for the 30 minute journey to the packed crematorium.
Conducting the service, Fiona Liddell said that Marie had been a fantastic mum who idolised her children.
Mourners walked into the crematorium to the strains of You Are My Sunshine because, Ms Liddell said, this was the song Marie used to sing to her children. She added: "Marie died a sudden, traumatic death and there is an overwhelming feeling of grief among everyone here today. She was very beautiful.
"She was always beautifully dressed, like a model sometimes.
"She was happy to be vain and loved to check her appearance in the mirror before going out."
Marie died in Ninewells Hospital after she was allegedly attacked outside her flat in Ballantrae Terrace, Douglas, on September 4.
Ms Liddell said family had described Marie to her as positive, upbeat, fun-loving, sociable and full of mischief, adding: "They also told me that she was spirited, fiery and feisty and what you saw with her was what you got."
Marie's brother David had been due to pay his own tribute to his sister but felt unable to do so and Ms Liddell did it for him instead.
She said David described his sister as a big character. Marie, right, is survived by her children Demi, Jamie, Shanice and John.
Daughter Jamie was due to have a baby in December that would have been Marie's first grandchildren.
n Siobhan Russell, 30, of Ballantrae Terrace, appeared in private at Dundee Sheriff Court last week charged with the murder of Marie.
Russell has been charged with stabbing the mum with a knife and murdering her on September 4 at Ballantrae Terrace.
She made no plea or declaration and was remanded in custody.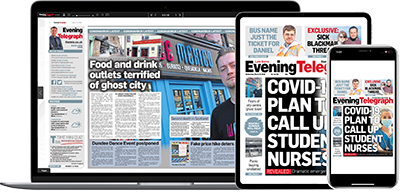 Help support quality local journalism … become a digital subscriber to the Evening Telegraph
For as little as £5.99 a month you can access all of our content, including Premium articles.
Subscribe