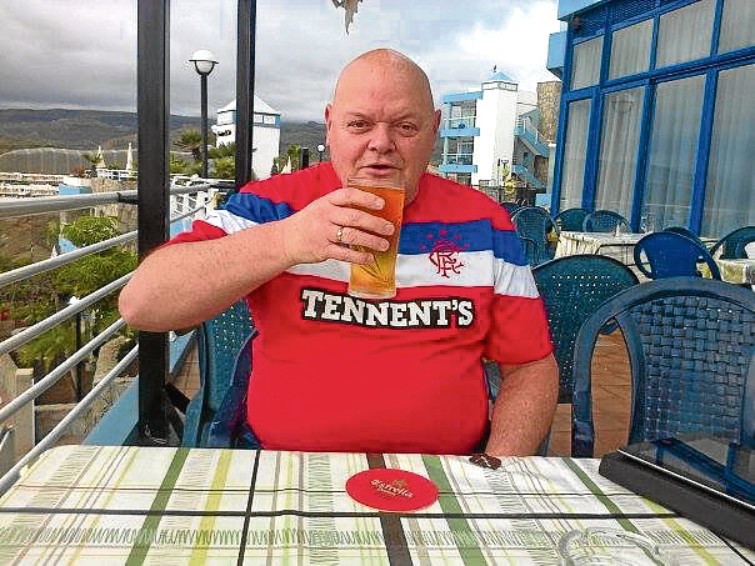 A security guard who has been described as the "daddy of the Overgate" has died after suffering a heart attack.
Ian Yeaman, better known as "Yum", helped to police Dundee's biggest shopping centre for 17 years.
He worked as part of the Overgate's security team from shortly after the centre reopened until 2012, before having spells with both Primark and Superdrug at the mall.
Before that, the 63-year-old Rangers fan had been employed by security services firm G4S, working at gigs and festivals, including T in the Park.
Ian, who had been diagnosed with terminal lung cancer in April, suffered a fatal heart attack while on the way to meet friends.
Speaking from the family home in Douglas, his wife Allison, 54, said he had been a loving husband, father and stepfather to six children — Barry, Gill, Gayle, David, Ryan and Lesley.
Allison added: "He loved his job. His favourite programme was Police, Camera, Action!, so it made perfect sense.
"He still loved to work — even when he was ill. He was like the daddy of the Overgate."
His stepson Ryan, 31, said he was "mischievous", while stepdaughter Lesley, 28, said he was "brilliant" and "the best dad".
Ian once played for Kettins Football Club as a striker, with Ryan adding: "He played as a poacher. He was good at being in the right place at the right time.
"He was a great guy. All he wanted to do was work. He just wanted to work to give his family the best that he could."
An Overgate spokeswoman said: "Ian worked as a security supervisor from when the centre opened in 2000 after the refurbishment until 2012.
"He was a committed member of staff who believed in old fashioned values and was a real force to be reckoned with, running a very tight ship. To commemorate his life, and as requested by members of the security team, we have put a plaque on one of the chairs in William Gardiner Square."
Ian died on June 24 and funeral was on Friday at Dundee Crematorium, with family and friends gathering later for the reception at the Woodlands Hotel in Broughty Ferry.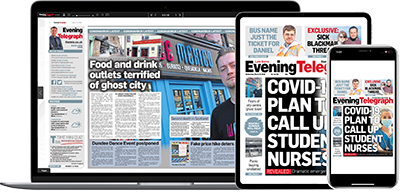 Help support quality local journalism … become a digital subscriber to the Evening Telegraph
For as little as £5.99 a month you can access all of our content, including Premium articles.
Subscribe