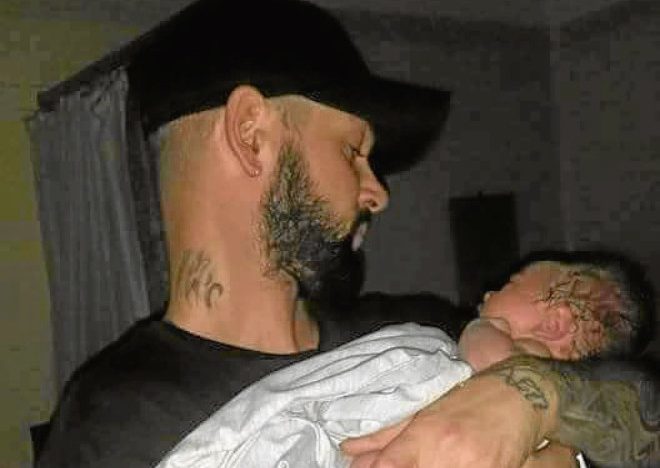 A TAYSIDE dad has died suddenly, just nine weeks after the birth of his fifth child.
Kerr Douglas, who grew up in the Clement Park area of Dundee, was found dead at his home in Carnoustie.
The 38-year-old had recently welcomed baby Blaine, his fifth son, into the world.
Along with Blaine, he is survived by twins Ramsay and Reece, who are 11, six-year-old Jack and 16-month-old Kerr.
His sister, Nicola Ogg, 26, paid tribute to her "prankster" brother and said that "his kids were his life".
She said: "Kerr is going to leave a massive hole in our lives.
"He will be sorely missed, he was an amazing person.
"Kerr was so kind and caring — he would help anyone who needed it.
"He loved spending time with family. His kids were his life — his world revolved around them.
"Kerr loved all his boys with all his heart.
"He just adored them all and he would spend most of his time with them.
"He and his partner, Morven, were always taking them away on trips or to the caravan.
"He was a family man at heart. He would always be popping in to see our mum and we would all go down and visit him and the kids too.
"If anyone asked him who his best friend was, he would always say that it was our mum."
Kerr moved to Carnoustie from Clement Park with his family when he was 12 and attended Carnoustie High School.
When he left school he took up a joinery apprenticeship, before later moving to Aberdeen to work onshore in the oil industry.
He later returned south to Arbroath, before moving back to Carnoustie with Morven, 36, where he continued to ply his trade as a joiner.
Nicola said that she has countless memories of Kerr growing up, including him being an avid keyboard player.
She added: "I always remember him playing the keyboard when we were young —he was really good.
"Kerr had quite an unusual dress sense. Everything he wore was really baggy and he would wear a bandana or a cap. That is how everyone remembered him — he wore it all the time.
"I used to annoy him when I was young and he would be in the house with his mates.
"He used to shout on my mum to get me out of his room.
"When we were older it was him that would annoy me.
"He was a bit of a prankster — he loved to annoy me about things.
"We really loved each other, though, and I am really going to miss him.
"One funny thing about Kerr was that he would always need to be the one who made cups of tea.
"It was just a thing that he always used to do. He would never let anyone else make him a cup of tea."
Kerr enjoyed sports and was an avid fan of MotoGP motorbike racing and football.
His funeral took place last Friday at Carnoustie Church.
Nicola said that the "beautiful ceremony" was well attended by Kerr's family and friends.
She added: "We want to thank everyone who came and paid their respects. The support we have had has been amazing."
A police spokeswoman confirmed that officers attended Ravensby Road after Kerr's sudden death.
She added: "There are no suspicious circumstances."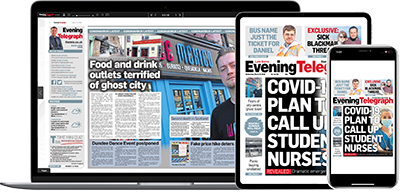 Help support quality local journalism … become a digital subscriber to the Evening Telegraph
For as little as £5.99 a month you can access all of our content, including Premium articles.
Subscribe