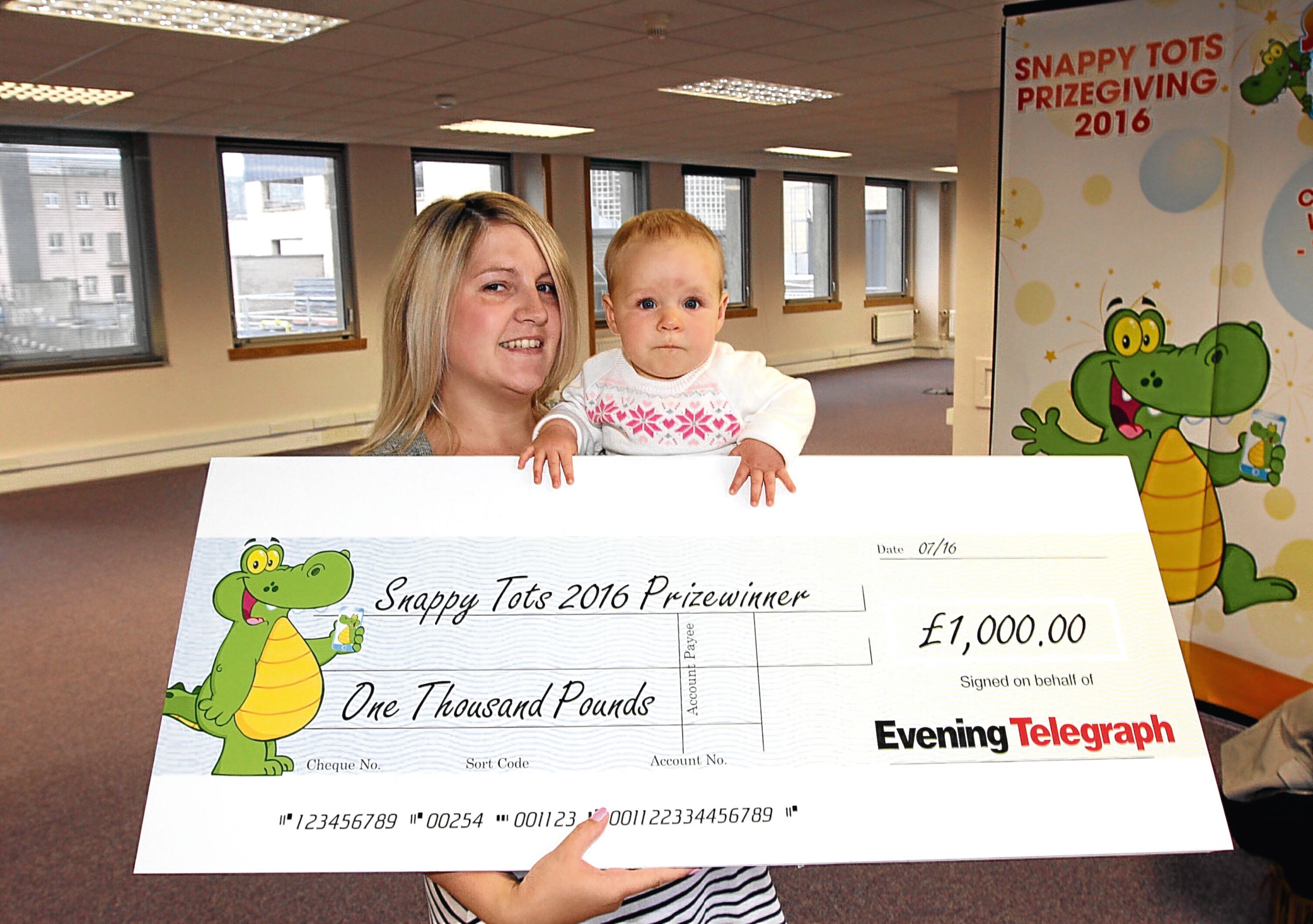 Meet the winner of this year's amazing Snappy Tots competition 2016.
Adorable little Ella-Louise Oram took home the crown, much to the delight of her thrilled family.
In fact, there were smiles all round as the winners of the Evening Telegraph's kids' photo competition were revealed at an event at the Overgate Centre yesterday.
Nine-month-old Ella-Louise was a truly worthy winner, beating more than 600 other youngsters to the bumper £1,000 prize.
The nine finalists and their parents met yesterday to find out which lucky youngsters had won prizes.
This included the three age category prizes and the Snappy Tots £1,000 grand prize.
The excitement was palpable as parents gathered to find out whether their photogenic tots had brought home a prize.
The overall winner and newly crowned 'Snappy Tot 2016', Ella-Louise, received a staggering 2,171 votes from the public.
Mum Gillian Mitchell, 28, a senior social care officer from Downfield, told the Tele: "I am so very proud that Ella has won the whole thing.
"I wasn't hugely confident, so it was a very nice surprise. We have a new baby coming so I imagine a bit of the money will be spent there, but we'll get something for Ella as well.
"She needs a new car seat so I'll probably get one of those."
Ella's dad, Stewart Oram, 32, works offshore and was being given the good news after the event.
Gillian added: "Stewart is away working so I'm really looking forward to telling him all about it."
The contest to find the region's cutest tot was launched in March.
In this year's competition, it was easier than ever for parents to get their kids involved. For the first time, they were able to submit their own photos.
Each picture was then published in a series of special supplements, giving every little one the chance to take centre stage while providing the perfect keepsake for the family.
More than 13,000 votes flooded in as readers picked out their favourites and the entrants were whittled down to the final nine.
The phone and text lines opened and the nine finalists received a colossal 5,687 votes between them.
The competition was divided into three categories — birth to 17 months, 18 to 35 months and three to five years.
The top three entrants from each category comprised the nine finalists who were competing for the Snappy Tots crown. Those unable to grab the top prize were still in with a chance of taking something home.
The top three winners from each category received a £50 cash prize and a trophy. All finalists also received a canvas of their original entry.
The 18-35 months crown went to two-year-old Haris Sultan, who received a fantastic 892 votes.
Haris' mum Beth, 36, a staff nurse, glowed with pride as she spoke about the long road that her son had taken to overcome health problems early in his life.
She said: "He was very premature — by 24 weeks in fact — so obviously he has had to go through a lot in order to get where he is today.
"We are both really excited to see him doing so well these days."
The toddler greatly enjoyed the Snappy Tots event, attending with his mum and visibly ecstatic dad Tipu, a 35-year-old taxi driver.
Speaking of Haris' Snappy Tots category success, Beth added: "Haris has come a really long way."
The winner of the three to five-year-old category was Jessica Robbie, 3.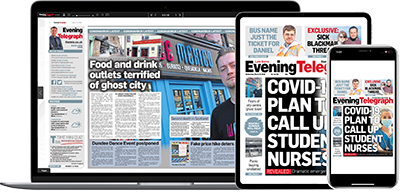 Help support quality local journalism … become a digital subscriber to the Evening Telegraph
Subscribe