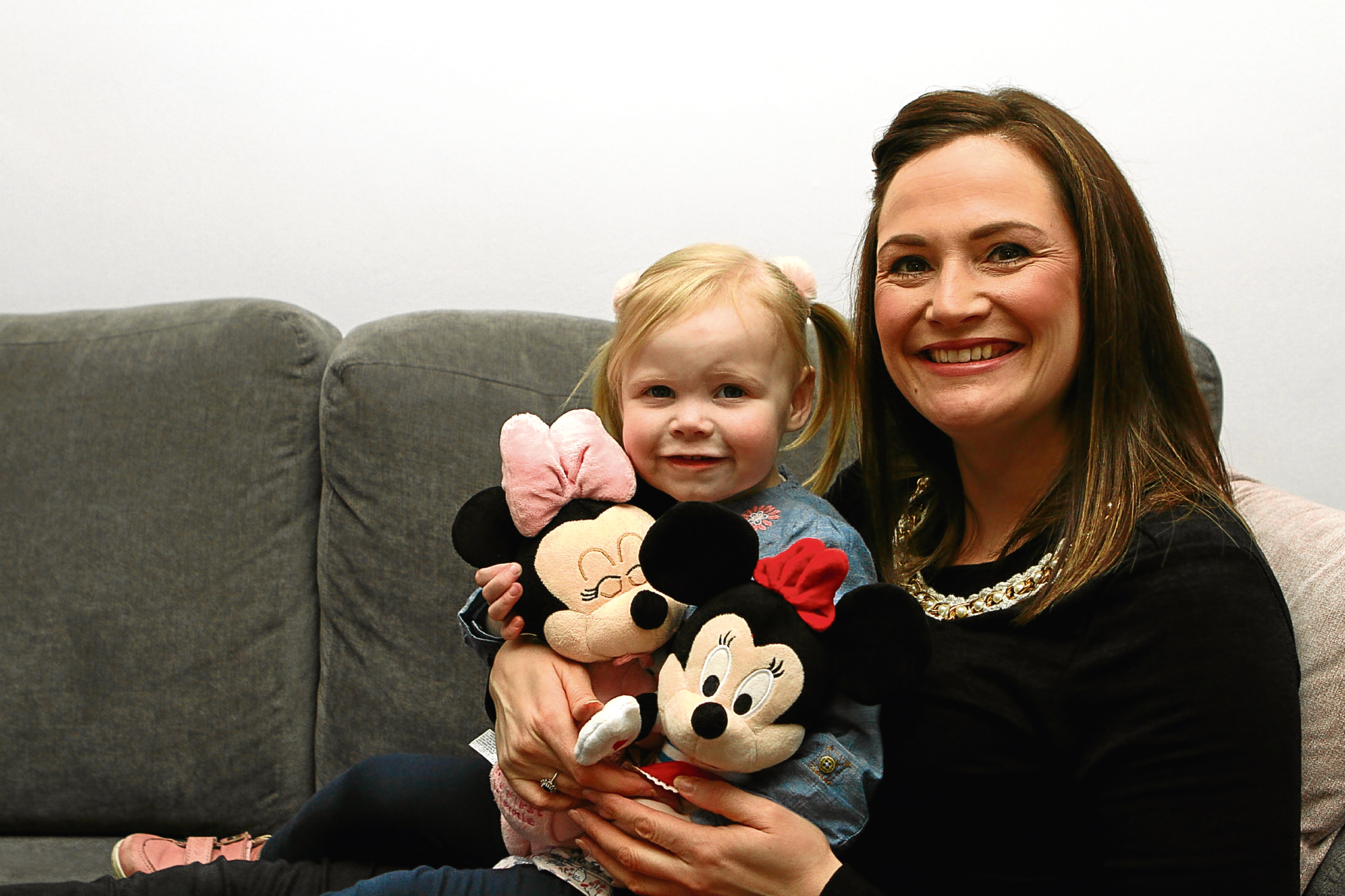 When two-year-old Zoe Doogan arrived in the world there was nothing to suggest she wasn't a normal, healthy baby.
But, eight weeks later, her parents Elaine and Daniel from Broughty Ferry were given the devastating news that she suffers from the condition cystic fibrosis.
The life-limiting disease leads sufferers to experience a build-up of thick, sticky mucus in their lungs, digestive system and other organs — causing a wide range of physical challenges.
Zoe already has to use a breathing tube and something as simple as a common cold could cause major problems.
But the family is determined not to let her condition get in the way of Zoe living as normal a life as possible.
Now a fundraiser is under way to send Zoe and her parents to Walt Disney World, Orlando — and Elaine said they were "gobsmacked" by the donations so far.
One anonymous donor has even pledged £500 towards the fund.
Elaine, 33, a student hairdresser at Dundee and Angus College, recalled being told the diagnosis after a routine newborn screening test at Ninewells Hospital.
She said: "We got a call from the hospital to take her in when the results came back from the heel-prick test.
"We were told there and then — we hadn't really noticed anything, so it came as a complete shock. The only warning sign was that she hadn't gained any weight.
"It was completely devastating to be told she had cystic fibrosis, a life-shortening condition. And it's still very difficult to talk about — the reality of her future is quite raw.
"It can be quite tough for the family but it's important for us to make special memories."
Now family friend Michael Johnston has set up a crowdfunder appeal to raise funds to send the Doogans to Walt Disney World for a special holiday next year.
Michael, who is the owner of Michael Johnston Hairdressing in Dundee's Whitehall Crescent, said: "They've been dealing with all this and doing a great job, not letting it get them down. I wanted to help a little, so I set up the crowdfunder. Zoe is a special little girl and people are already getting behind it.
"According to the Cystic Fibrosis Trust only half of those who have the condition will live to around 40 years old. Zoe might not live beyond her early twenties. We want to give her and her family as much as we can and whatever we can to help. So far, one person — completely anonymous — donated £500 to our efforts as well, which is incredible."
Elaine said she cried when John told her and Daniel, 33, an engineer, about the fundraiser.
She said: "He was round at our house and I couldn't believe it.
"I do a lot of fundraising for the Cystic Fibrosis Trust for other children and people with CF. It's all quite separate from Zoe and so you can be oddly detached from it emotionally.
"But the offer from John to raise money for our daughter, well it's for her now and it made it all very real."
An inherited condition, cystic fibrosis affects almost 11,000 people in the UK.
Sufferers are born with the condition but one in 25 also carries the faulty gene that causes it — usually without knowing.
Zoe has one of the more severe forms of the disease, as there are levels of severity with CF.
Elaine said: "So far, Zoe is doing very well. But something like a small cold is a big deal for her."
Nicola Holland, community fundraiser at the Cystic Fibrosis Trust said: "On behalf of the Cystic Fibrosis Trust, I send on great thanks to Elaine and Daniel and their amazing group of supporters who are fighting to beat this life-shortening condition with us."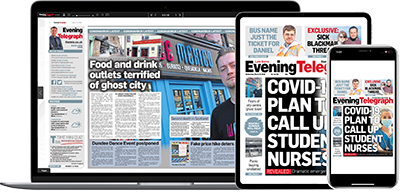 Help support quality local journalism … become a digital subscriber to the Evening Telegraph
Subscribe