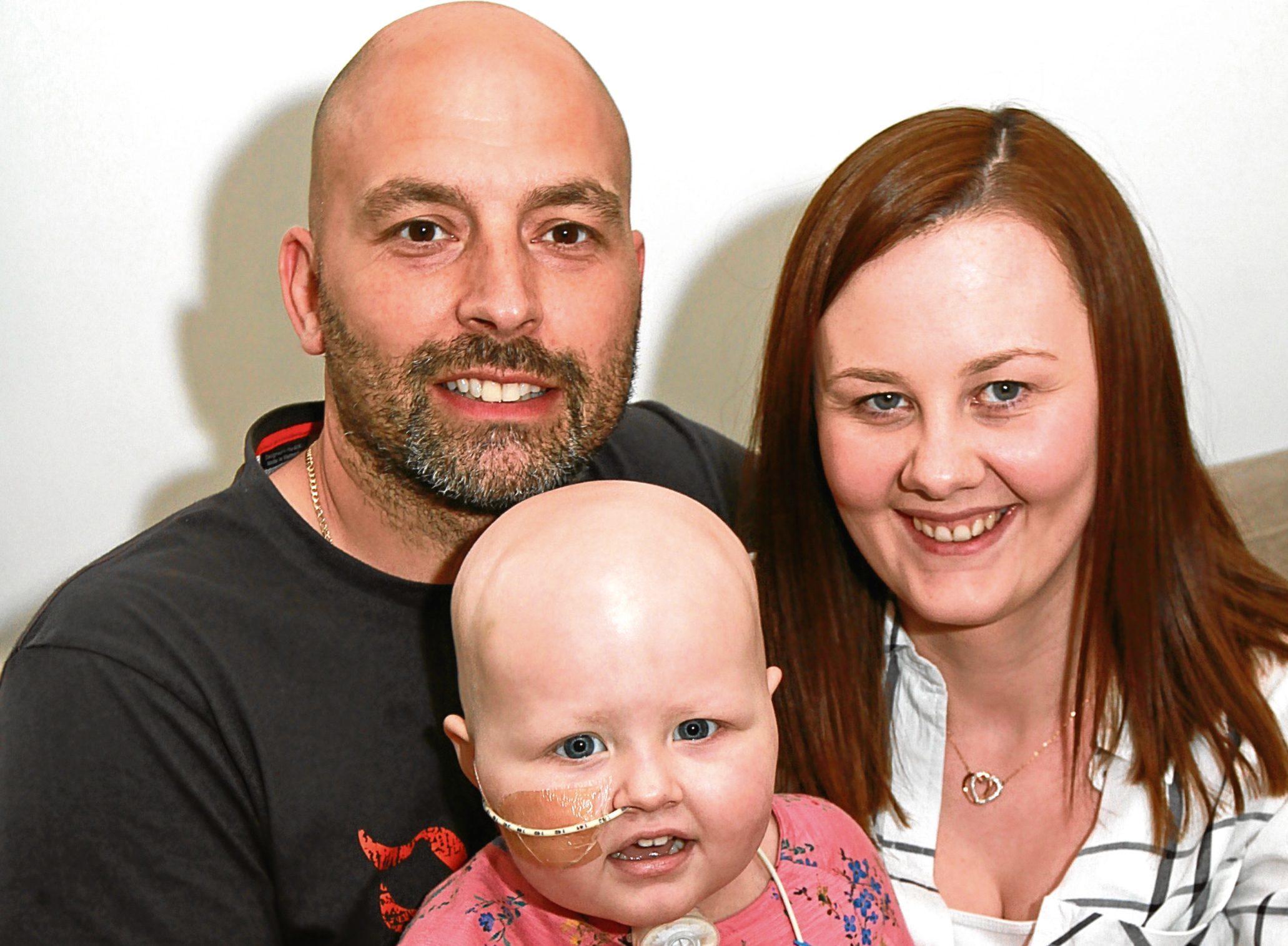 Aria Munro was two-years-old when she developed a bruise which wouldn't heal.
A short time later, the toddler's family was given the devastating news that she had cancer.
The lively tot was diagnosed with acute lymphoblastic leukaemia nine months ago.
Aria's family has opened up about the side-effects of her treatment to halt the cancer — including losing the ability to walk and talk.
It comes after a fundraising drive was launched in aid of charities which have helped her.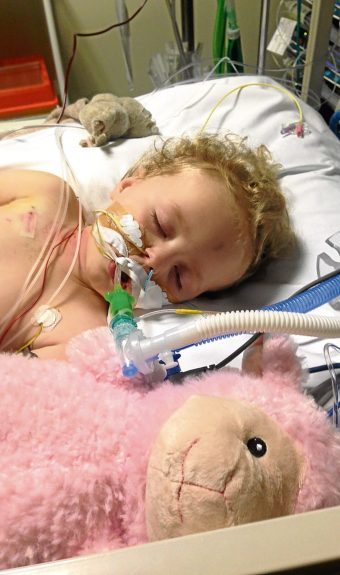 Aria, from Stobswell, has spent much of the last eight months at Edinburgh's Sick Kids' Hospital with mum Kim Reilly and her dad Andrew Munro at her bedside.
Thankfully, the youngster is now in remission and is on the road back to being her usual lively self.
Kim told the Tele: "No matter how intense the treatment was, Aria always had a smile on her face.
"We're hoping she will be able to start nursery this August."
It was in October last year that mum-of-two Kim, 28, noticed something was wrong after spotting the bruise.
The news she would receive from doctors would be the biggest shock of her life.
She said: "The whole process of Aria's diagnosis happened so quickly.
"I took her to the doctors, then we were sent to hospital, then we were told her diagnosis — it happened so quickly.
"Since then it has been a very, very hard road — for Aria and for her family.
"Aria's diagnosis was so fierce everything that could have went wrong with her did.
"She was given the most intense treatment — she was on a three-month course of chemotherapy and we were constantly at the Sick Kids' Hospital looking after her through her treatment."
She was then given six months of lighter chemo, which left her having to receive a tracheostomy in order to breathe.
Her throat started to flare and close up during her treatment.
Her legs were also affected, as the muscles started to waste away during long spells lying in hospital beds.
Kim said: "It was so difficult watching her go through what she did.
"She was a typical two-year-old before she was diagnosed — full of life and going wild.
"All the treatment took that liveliness away from her."
But now the hospital visits have become less frequent and she is spending more time at home.
Aria has started to crawl again with her strength gradually building back up.
Kim said: "It's amazing to see her becoming herself again.
"The last nine months have been very, very difficult but now we can hopefully look forward to Aria living a normal life again."
Aria, who has a five-year-old sister, Sophia, also has two step sisters, Holly and Jade Munro.
Throughout Aria's time in hospital, her family has been raising money for charities which helped Aria and her family including Clic Sargent, which provides support to children and young people with cancer.
The family's latest fundraiser for the charity — a walk up Carn Aosda, a Munro in Aberdeenshire — has been organised by Holly.
Holly said: "Aria has been our hero through this all.
"Throughout her treatment, Aria has always been so strong."