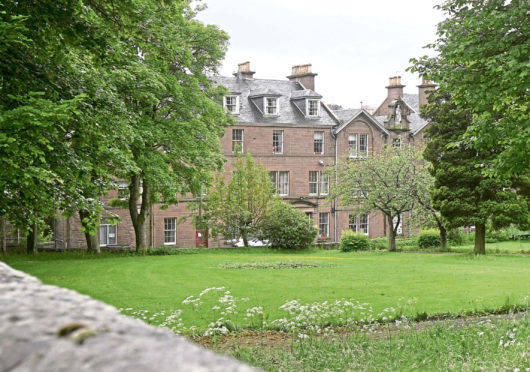 THE family of a dementia sufferer who died after falling from the window of a Catholic Church care home have launched a legal action seeking six-figure damages.
Peter Connor, 94, fell from a second-floor window at Wellburn Care Home, in Dundee, in May last year, just two weeks after taking up residence. It's not known how he came to fall from the window.
The home, run by the RC Diocese of Dunkeld, was shut down days after the tragedy.
Relatives have started civil proceedings while prosecutors consider criminal charges.
A family statement released by Digby Brown Solicitors said: "There are no words to describe the pain of losing Peter.
"He was a loving husband, dad and grandfather who – despite his failing memory – was still physically strong.
"We hope our case against the diocese will hold it accountable for the senseless and avoidable loss of our father."
Paperwork from the day Mr Connor died shows staff last checked on him shortly after 4am, before a worker found him outside, beneath his window, at 7am.
Relatives were notified by police two hours later. A post-mortem examination confirmed the pensioner died from multiple injuries after a "fall from height".
Sarah Douglas, associate at Digby Brown, is pursuing the civil claim on the grounds the home failed to have measures in place to prevent the window being opened wide enough to allow Mr Connor to fall from it.
She said: "Mr Connor's family are understandably shocked and upset at his untimely and preventable death. As (the case) is ongoing, it would be inappropriate to comment further."
A spokesman for the Diocese of Dunkeld said: "Our thoughts and prayers remain with Mr Connor's family following his tragic death last year.
"As Wellburn Care Home is now closed and the diocese is subject to ongoing legal proceedings, it would not be appropriate to comment further at this time."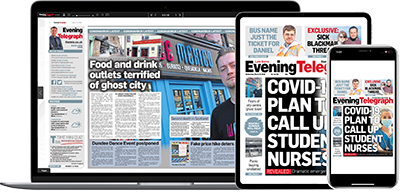 Help support quality local journalism … become a digital subscriber to the Evening Telegraph
Subscribe