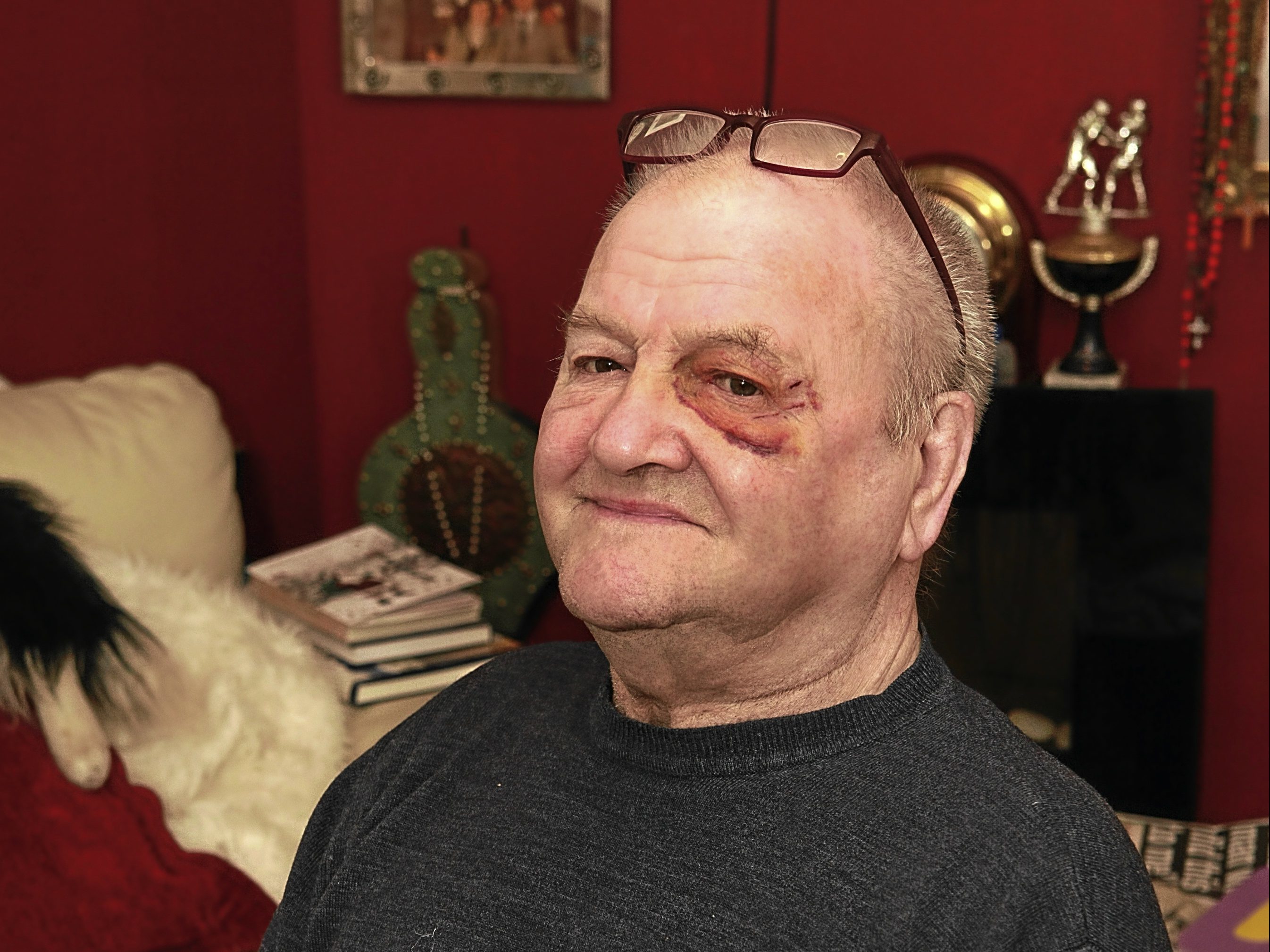 The son of an amputee who was smashed in the face with a shopping basket is to take his father's case to the Sheriff Appeal Court in Edinburgh.
Murray Dewar, of the city's Hepburn Street, struck Jack Wemyss, 83, on the head with a shopping basket at Tesco in Strathmartine Road last year.
The attack left Jack — who has had part of his legs amputated due to diabetes — with a horrific eye injury.
Dewar pleaded guilty to the incident.
After considering Dewar's behaviour since the attack, Sheriff Alistair Carmichael admonished the 45-year-old at Dundee Sheriff Court last Thursday.
Jack's son, Peter Wemyss, said after finding out he could launch an appeal he plans to challenge the decision.
He said: "After hearing about how widely this guy has been condemned after the story appeared in the Tele, that's what I've decided to do.
"What gets to me the most is that he never even apologised for what he did."
Peter now plans to write to the Sheriff Appeal Court in Edinburgh.
In the meantime, he has spoken to the office of his MP, Chris Law, to arrange a meeting next week, as well as taking advice from the Citizens' Advice Bureau and the charity Age Concern.
Peter thanked the Tele for highlighting his father's case since he was first assaulted.
He said that hearing of the public support had "raised his father's spirits" after he became depressed.
Peter said: "Dad's so chuffed and moved by it all.
"He hadn't been himself since the attack and it really shook his confidence.
"Dad told me he felt like 'society has just washed its hands of him'.
"But the support from the public has gone a long way to making him feel a lot better about the whole situation.
"When he heard about the comments on the Tele Facebook page he was delighted. It's boosted his confidence and changed his outlook.
"He realises that the public are disgusted by what the guy did, and the fact he basically got away with it.
"We think that everyone agrees that justice wasn't done."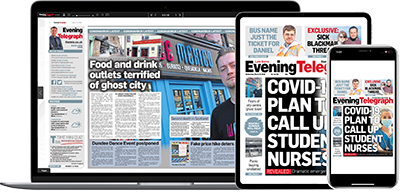 Help support quality local journalism … become a digital subscriber to the Evening Telegraph
Subscribe