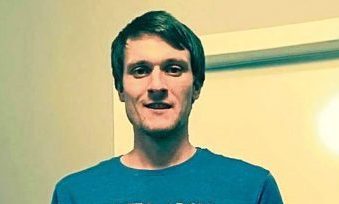 The heartbroken family of a young Dundee dad who took his own life have claimed he was not given enough support to help tackle his mental health issues.
Lee Welsh, 27, was found dead at his Peddie Street home, in the city's West End, by his girlfriend Leigh Gibson.
His devastated parents Phil Welsh and Lesley Nicoll paid tribute to their "funny, talented and happy-go-lucky" son.
But his dad said the family was upset and frustrated that troubled Lee, a musician who played with rock band Modern Culture, was not given enough help.
Phil, 48, said Lee, a dad to six-year-old Poppy, had battled mental health issues over the past nine years.
He said: "He talked about them and he asked for help for them. Unfortunately, I don't believe that enough was done to help our son.
"If anything comes out of this, I want it so that no other young person does what Lee did."
Phil has now vowed to fight for better support for young people suffering similar problems and pledged: "Once I have buried my son, I will be taking up this cause.
"I want to make sure that enough help and support becomes available for other young people and their families.
"You get told that young men don't talk about their mental health issues but Lee did.
"He was going to the doctor and was asking for help but he wasn't getting it. That needs to change. No one in particular is to blame. The resources are just not there to help young people like Lee.
"That needs to change and I am going to work to make that happen."
Lee's mum Lesley, 48, said she went with her son to the doctor and pleaded for help for him, adding: "I wanted him taken into hospital and assessed but that never happened.
"Lee was put on medication and they kept changing it but it just wasn't helping. We knew Lee was not well but we are still completely devastated. We knew he had become more ill recently but I'm not sure if we realised just how depressed he had become."
Lee's parents said their son had never been given a final diagnosis, with Phil adding: "Bipolar was talked about but that was never confirmed. If he had got better support then this may never have happened."
Phil said Lee, who was a van driver for charity Barnardo's in Dundee, was a clever and talented young man.
He added: "He played the guitar and twice won the Battle of the Bands competition with his band Modern Culture.
"He taught himself to play the guitar and the drums. He loved music."
Lee's cousin Cally McLean has set up a JustGiving page to help raise money for his funeral.
Lesley said: "You don't prepare to bury a son and it's amazing that we are receiving so many donations and offers of help."
A spokeswoman for Dundee Health and Social Care Partnership said: "There is a wide range of mental health services available to support people who face mental health challenges. These are designed to respond to each person's individual circumstances."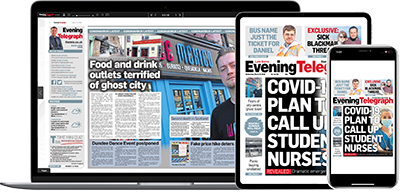 Help support quality local journalism … become a digital subscriber to the Evening Telegraph
Subscribe