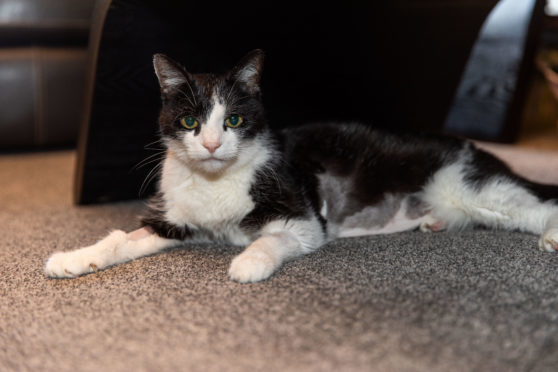 A family have been left heartbroken after their cat had to be put down weeks after being shot with a pellet gun.
Audrey Ward, 55, said her beloved pet Levi had slowly deteriorated and lost "almost half" his weight since coming home unwell on July 26.
Audrey's granddaughter Indie, 7, has been left "devastated" by Levi's death.
Police Scotland has said officers are investigating.
A crowdfunding page has been set up to raise £1,000 to pay for vet bills and a reward in the hope of catching the person who shot Levi.
Audrey said the 14-year-old cat had been out roaming around the St Mary's area on July 25 but she became concerned when he failed to come home.
When he did return the following day, Levi wasn't eating properly.
Tests at the vet failed to provide an explanation, so Audrey and husband Andy took Levi to the PDSA centre, where an X-ray revealed he had been shot, with the pellet going through his liver and lodging in his chest.
Speaking after Levi's death, Audrey said: "We had to put him down on Saturday. He just wasn't getting any better. He had lost a kilo in weight in seven days.
"He was about half the size he was before this happened. Vets thought antibiotics would help but he just wasn't eating.
"We took him back to the vet and they said that sadly there was no chance he would get better.
"When we got him home the first time we had hoped he would be fine. We've all been left devastated. Indie is only seven and she was hysterical. She has known Levi all her life, with him being 14.
"We spent all Saturday crying. He was more than a pet – he was like one of my children."
A police spokesman said: "If you have heard of anyone doing this and maybe bragging about it, we would urge you to do the right thing and tell us. This isn't something to be proud of and is actually despicable."
To donate to the reward page, visit "Vets bills and reward for Levi the cat" on Facebook.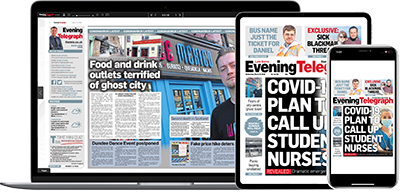 Help support quality local journalism … become a digital subscriber to the Evening Telegraph
Subscribe