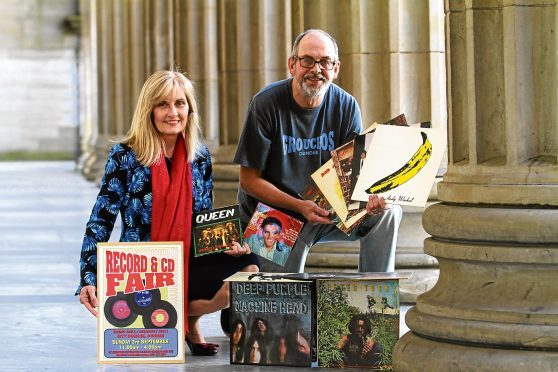 The man behind Scotland's longest-running record fair, based in Dundee, says it's enjoying one of its best-ever years.
Alastair "Breeks" Brodie, from Groucho's record store, is gearing up for the return of the Dundee Record and CD Fair to the Marryat Hall on Sunday.
The fair has been a staple in the city for more than 30 years and thanks to a vinyl revival, visitor numbers are on the up.
Alastair told the Tele: "The fair has been ongoing since the mid-1980s, but I took over the reins in 1997.
"The demand really has been increasing over the last few years and in January there we had our highest-ever attendance, with more than 300 people. It's not a huge amount, but compared to what it was like 20 years ago, it's pretty good."
The fair sees dealers from Scotland and across the UK descend on Dundee looking to offload rare records of all genres to music lovers. And anyone looking to grab a bargain can snap up records from as little as 50p.
Groucho's, like many record stores, has benefited from a resurgence in the popularity of vinyl records over the past few years. Sales of vinyl have increased for the ninth consecutive year and reached a 25-year high in 2016.
Events such as Record Store Day have also been credited with the sales boost.
According to Alastair, it's not just the older generation who flock to his fairs.
He said: "What we're finding is a lot of the collectors and sellers are middle-aged men, but we're definitely seeing more and more people coming with their sons, daughters and grandkids.
"They're interested in the collecting and it's definitely very much a community feeling.
"Anyone can sit at home and buy anything on the internet, but that takes away the fun of the chase.
"You can look through batches of records, and you find something that takes your fancy that you might not have even thought about picking up before."
"The admission price of £1 has been basically the same since we've been running, which people can get back if they spend £10," Alastair added.
"The Caird Hall has been superb over the years and we're looking forward to Sunday."
The event runs from 11am-4pm at the Marryat Hall.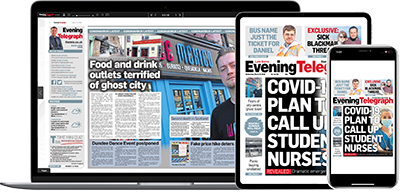 Help support quality local journalism … become a digital subscriber to the Evening Telegraph
Subscribe