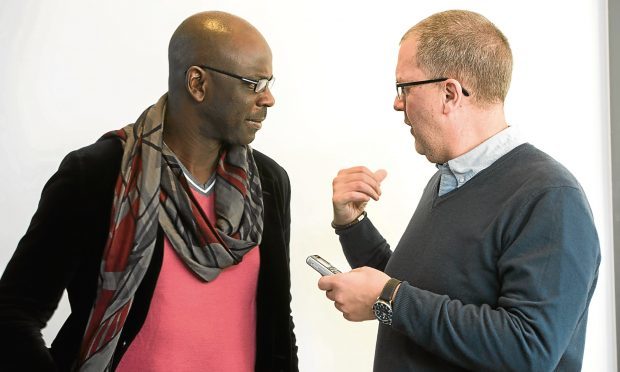 Record-breaking French legend Lilian Thuram has told bogey team Scotland — home is where the wins are.
The World Cup and European Championship winner won an unrivalled 142 caps for his country and also picked up the biggest prizes on offer in a club career in France, Italy and Spain.
The Scots, though, were a thorn in his side and twice during the qualifiers for Euro 2008, he was on the wrong end of shock 1-0 results.
The first came when a Gary Caldwell goal gave Scotland victory at Hampden but, like most of the Tartan Army, the game he remembers was the one in Paris a decade ago that was decided by a spectacular long-range effort from James McFadden.
As a centre-half that night he was only yards away as McFadden unleashed his thunderbolt but, with a smile, he quickly passes the blame for a goal that stunned his nation.
"Ah, yes, it was at Parc de Princes I think. I remember, it was one-zero. It was a long shot, I don't know what the goalkeeper was doing!
"I know we lost the game here in Scotland as well, but I do not remember that game so well as the one in Paris, it was a big surprise. Like I say, it was the goalkeeper!"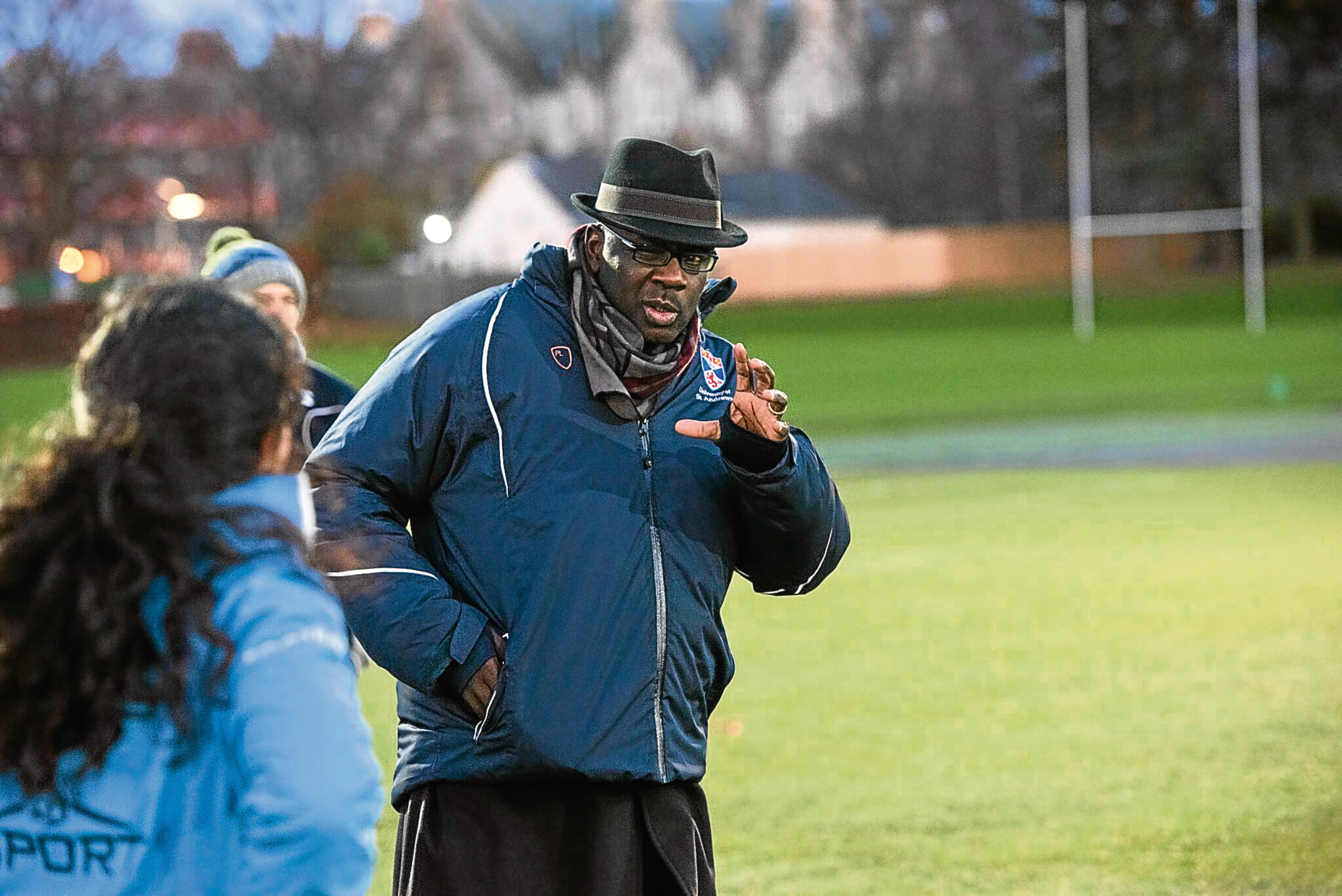 Of the first game, the 45-year-old does recall the atmosphere at Hampden that night and is interested to hear in the near future Scotland could be quitting their traditional stadium for the home of Scottish rugby at Murrayfield.
Being careful to avoid the debate over whether our national team should make that switch, Thuram believes, if it does happen, the key to it being accepted will lie in results.
And he should know, having been in the French team that moved from their traditional home at the Parc de Princes to the Stade de France after it was built for that '98 World Cup.
"My first thought is where's the best stadium? — play there. If it's in Edinburgh then play there.
"We moved to play most of our games at the Stade de France. In our first game we won and then we won the World Cup, so it became home.
"We made our own history there quickly so it was OK, but I do think winning the very first game was important. We did that, so the fans left thinking good things.
"If Scotland go to a different stadium and are winning games there, then the fans will quickly like it. This is the way in football."
He was in Scotland to lend his support as the Sport at the Service of Humanity Foundation announced ISPS Handa, an organisation founded by multi-millionaire Japanese philanthropist Dr Harushisa Handa, as its first global patron during a ceremony at the University of St Andrews.
While there, he took a training session with the Uni's football team — something he was delighted to do.
"It's great to help, and coming to St Andrews was a great chance to show how sport can change society, change attitude and change life.
"We can't exist without other people and, when it comes to football, an important lesson I learned is that you can play as an individual, but you are part of a common goal and so you have to work together for the team.
"This means helping others and being helped by others and that goes for life as well.
"As a young player, all the coaches I had helped me, team-mates as well. I used to watch my team-mates in the dressing-room and take the positives and the negatives. There were some things I saw I thought I wanted to do and other thing I thought I don't want to do that."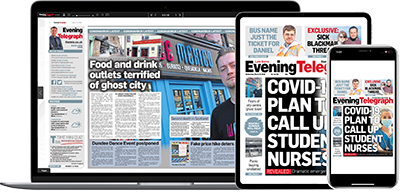 Help support quality local journalism … become a digital subscriber to the Evening Telegraph
Subscribe