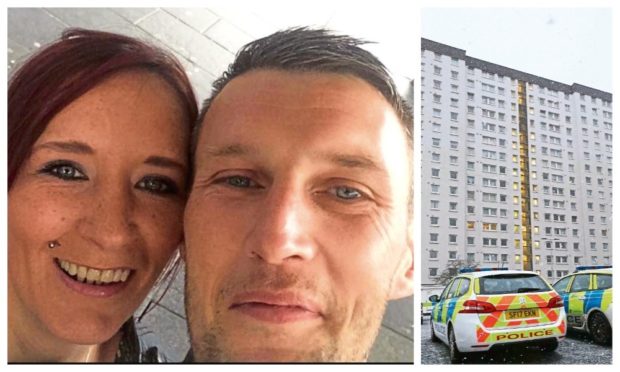 The wife of the man who died falling from the 15th floor of a Dundee multi has spoken of her heartbreak.
Mark Thomson, 41, was found injured outside Adamson Court in Lochee on Monday afternoon and pronounced dead at the scene.
Yvonne told the Tele she is "devastated" by her husband's death, which police are treating as unexplained.
Speaking at her home in Charleston, Yvonne, 39, said: "This is awful.
"I spent most of last night in the police station.
"I am looking for answers to what happened.
"I still don't know exactly what happened yet.
"I want the police to find out what they can so I get some answers as to how my husband died.
"I am in a terrible state and haven't slept.
"I need to know what happened.
"I am devastated by Mark's death."
Mr Thomson was not staying with his wife in the week leading up to his death but had been living in a flat at Adamson Court.
It is believed that he had been staying with a former partner.
A friend of Mrs Thomson said: "She was at the police station until 2am on Tuesday and hasn't even had a chance to sleep yet.
"She's not really in a state to discuss everything that has gone on yet."
Police are maintaining a heavy presence outside the tower block as the investigation into Mr Thomson's death continues.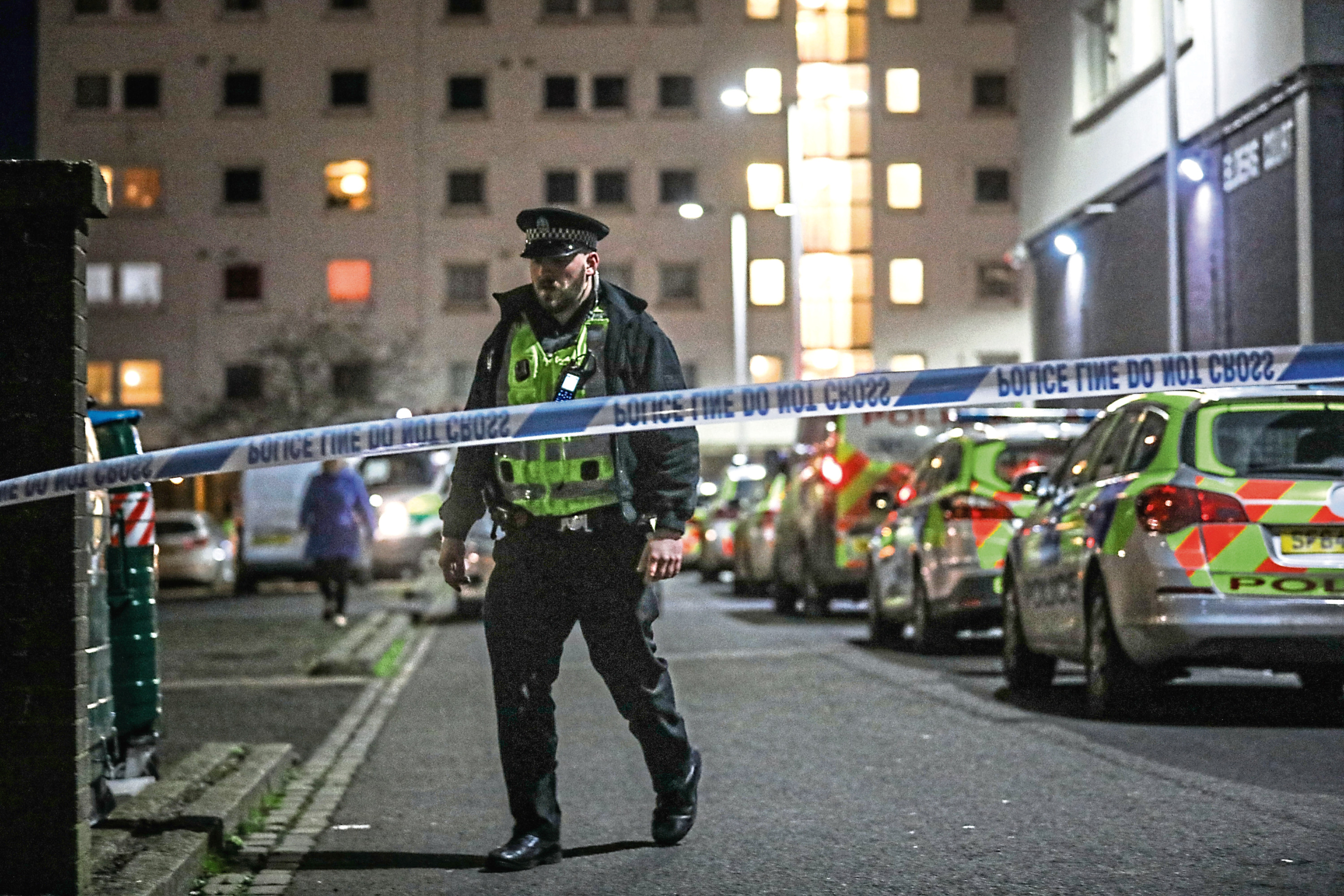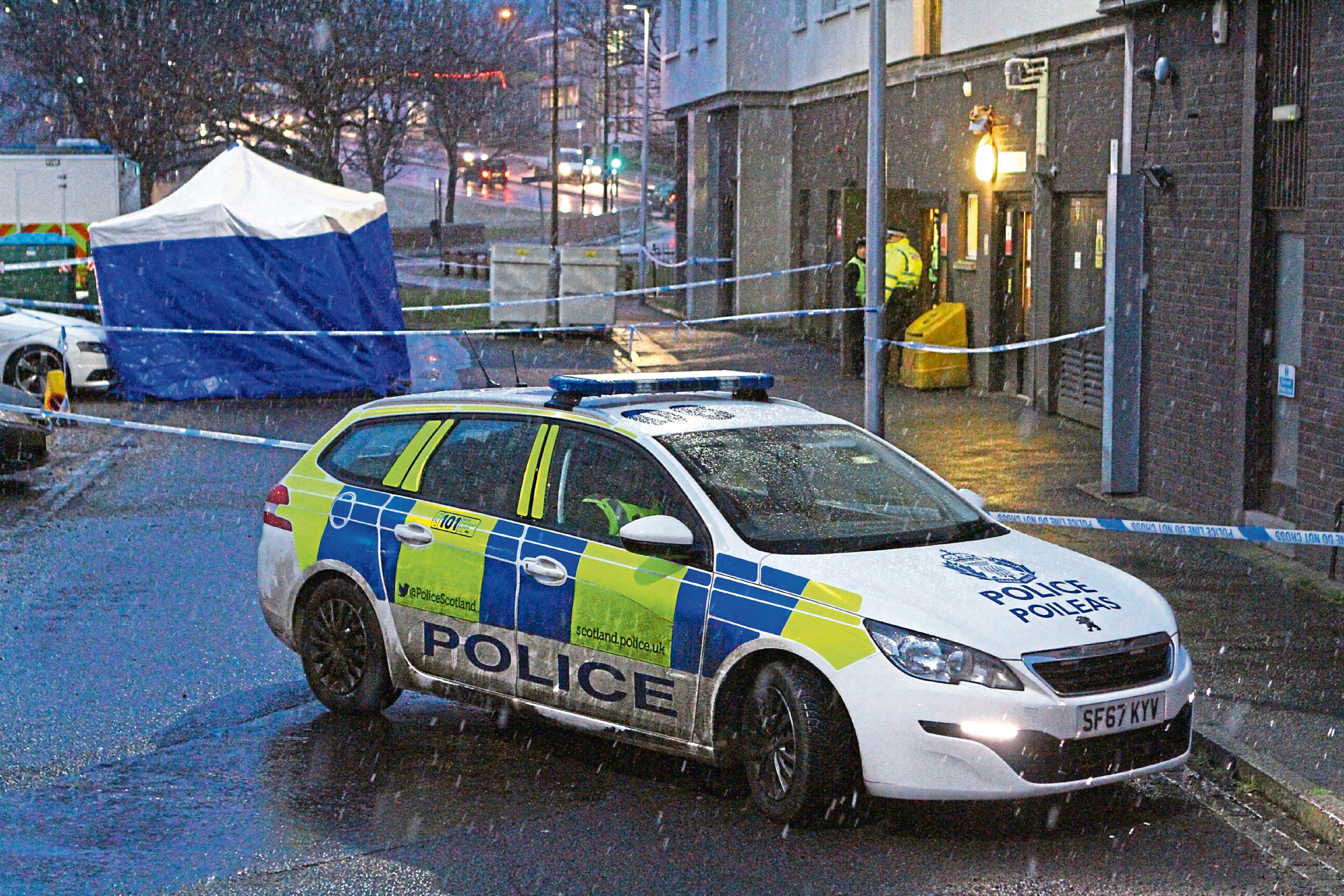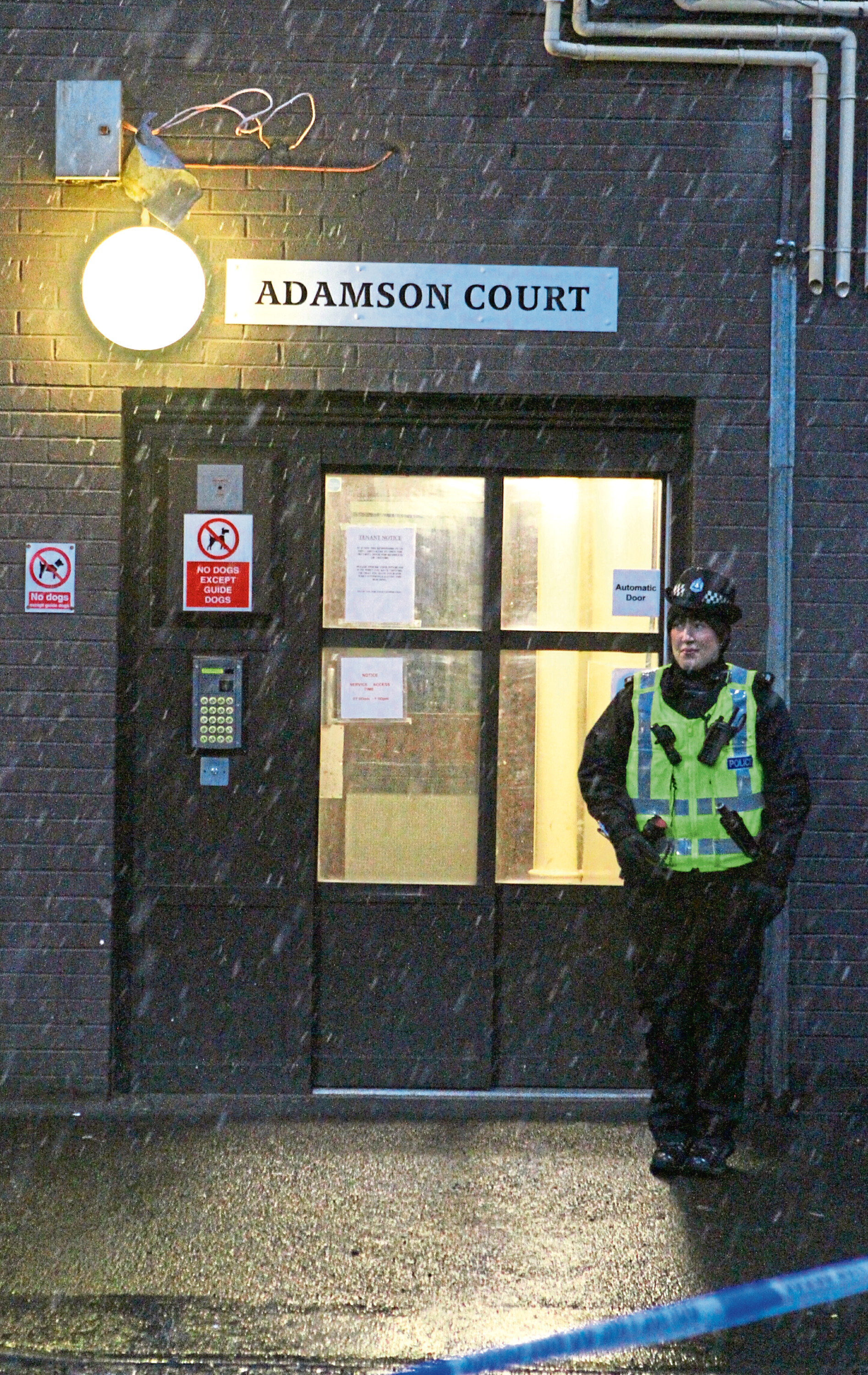 The force also dismissed earlier reports that Mr Thomson had been involved in a police pursuit shortly before falling from the multi.
A police spokesman said in a statement: "Shortly after 4.30pm, we were notified of an injured man having been found on the ground in the immediate vicinity of Adamson Court in Lochee.
"This was the first awareness by Police Scotland of the incident.
"Despite medical interventions, the man succumbed to his injuries.
"Officers are continuing to investigate the circumstances of the death which is being treated at this time as unexplained."
Superintendent Graeme Murdoch of Tayside Division said: "I can categorically confirm at this stage that officers of Police Scotland had no involvement whatsoever in the circumstances leading up to this tragic incident.
"We were neither seeking the man concerned in relation to other inquiries, nor was there any kind of pursuit or contact by officers prior to the incident.
"While it is important that communities in Dundee have confidence that officers did not in any way contribute to the circumstances, it is even more important that the man's family know what happened and that is our priority today.
"Our thoughts are with his family and friends as they try to deal with this tragic incident."
Residents in Adamson Court described yesterday's scene as horrible.
One witness said: "When I got home from work just after 6pm there were police everywhere.
"I also saw a tent on the ground so pretty quickly realised there was probably a body underneath it.
"It was a horrible sight. The tent is still there today.
"My own flat looks right over the site where the tent was.
"I heard that someone had fallen and I saw what looked like police forensic officers on the 15th floor.
"They appeared to be checking out the communal bin area.
"I have never seen so many police in one place before.
"A friend told me later that someone had definitely died.
"The whole area remains cordoned off and police have been there all night."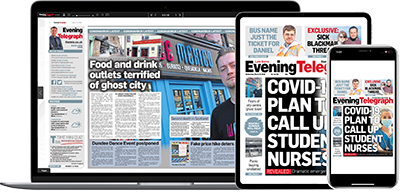 Help support quality local journalism … become a digital subscriber to the Evening Telegraph
Subscribe