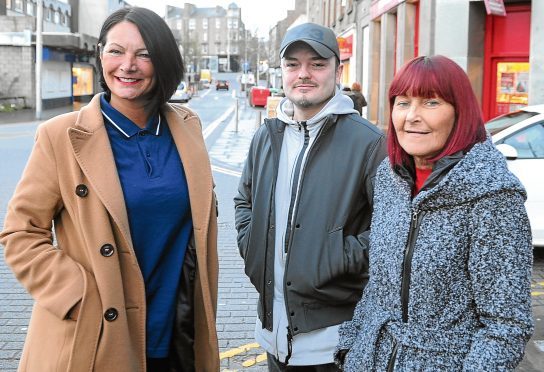 The co-chairwoman of The Village of Lochee Community Partnership believes 2018 will be an "exciting year" for the area.
Jayne Kelly said the group will look to turn the area's fortunes around with a number of new projects.
The organisation evolved out of the ongoing Lochee Save Our High Street campaign, and has set out a series of aims designed to turn around the Lochee ward's fortunes.
As well as looking to work with several Lochee organisations, the community partnership will also be checking the progress of work on the new Lochee High Street clock, which was scheduled to be started in the spring of this year.
Jayne said: "The first meeting of this year will be held on January 16, and during it we will be reviewing the progress over the last 12 months. That will include an update on the running of the health centre, the ongoing secure entry situation at Aimer Square and the progress of the clock.
"The rumour was that there was a possibility that work on the new clock could start in spring. However, there may be some issues surrounding the funding at the moment."
In addition, the group now has access to arts funding grants and is looking to get local schools involved with the possibility of improving some building exteriors.
She added: "It really is an exciting year for the community.
"I think it has to be. The place is tired of being in the shadow of deprivation.
"The idea behind improving the exteriors of local buildings would be in keeping with the history and culture of Lochee.
"We have previously mentioned the street art we are working on in Liff Road with Lochee United, in conjunction with their 150th anniversary celebrations. We have also been in discussion with the club about the free football academy, working with youngsters in the local area.
"Within this month's meeting we will also be looking at the idea of a community purchase order of one of the disused buildings for a new community centre. We had looked at the possibility of the old church which burnt down, or the Old Mill."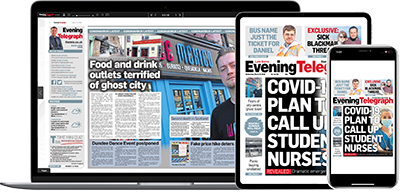 Help support quality local journalism … become a digital subscriber to the Evening Telegraph
For as little as £5.99 a month you can access all of our content, including Premium articles.
Subscribe