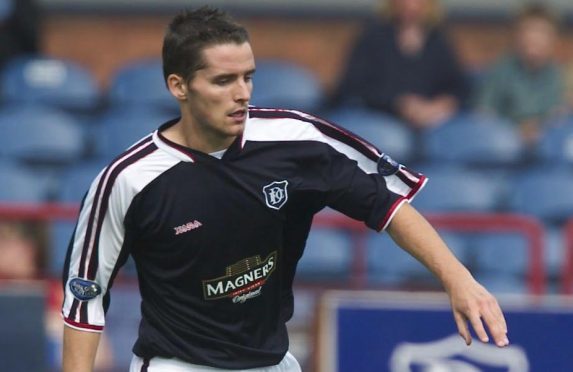 A former Dundee and United player who made it to the second round of  auditions for The Apprentice has told how TV producers wanted the "wackiest characters" and didn't care about business ideas.
Ex-defender Lee Mair, who started his career at Dens Park, left football last year to pursue a new career as an entrepreneur and reached the judges panel of producers in his hunt to become Lord Alan Sugar's next business partner.
But the 36-year-old, who had a two-year stint at Tannadice, claims the showrunners had no interest in hearing about any new ideas and only cared about bringing in applicants who would cause a stir for entertainment purposes.
Lee told the Evening Express: "Since I left football to head into the 'real world' I've got involved in business and I have loads of ideas. I was flicking through Twitter one night and I noticed The Apprentice was looking for applicants. I clicked on an application form, spent five minutes filling it in, and sent it away.
"I thought absolutely nothing of it, totally forgot about it. And then I got an e-mail back inviting me to the interview stage down in Manchester."
He added: "The interview process was a bit of everything. A bit about yourself, why you would work with Lord Sugar and things like that.
"You had to stand forward and basically sell yourself for 45 seconds. But it was the producers of the show who were the 'judges'.
"They weren't caring about any business ideas, they were looking for the guys that would be good for advertising the show. To be honest I think rather than getting proper business people in they look at it now like more of a TV show.
"They want to get characters on there to make people watch it.
"It's more like Big Brother now.
"It used to be interesting but they seem to fill it with as many weirdos as they can nowadays."
Lee remembers the moment he realised he wasn't "wacky" enough to be considered for the show after taking a moment to reflect on what he had seen throughout the day.
He said: "Even when I was there and seated among loads of people I noticed a lot of characters and I remember thinking 'yep, the cameras will love them' because they will cause a stir. They want business-minded people with baggage because they will sell stories and get advertising for the show.
"I think the producers look for your wackiness as opposed to any business ideas, certainly.
"Was I not considered because I'm not weird enough? I don't know but I'll take that as a compliment."
A spokesperson from The Apprentice said: "All candidates are selected on merit."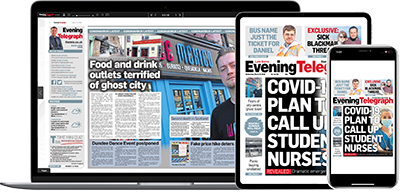 Help support quality local journalism … become a digital subscriber to the Evening Telegraph
For as little as £5.99 a month you can access all of our content, including Premium articles.
Subscribe