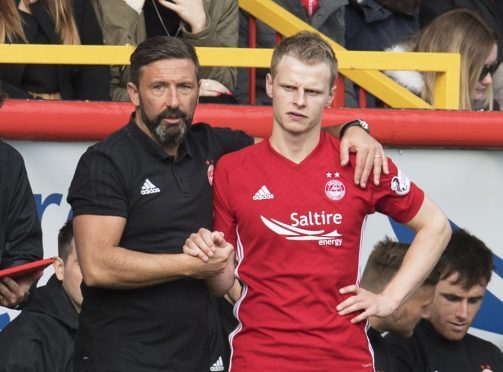 Former Dundee United ace Gary Mackay-Steven has broken his silence on the River Kelvin incident that left him with hypothermia.
Speaking to the Evening Express, the now-Aberdeen winger put the river plunge down to a "silly night out" in Glasgow.
Fire crews were called to the scene, with specialist water-rescue officers deployed to help the stricken footballer last month.
Mackay-Steven admitted to "consuming some drinks" before "jumping over a wall" and falling into the water.
The 27-year old has now fully recovered from the ordeal and went on to thank those who plucked him to safety.
He said: "With being in the water so long I had hypothermia which was a little dangerous at the time, but I was soon back to normal after it.
"I had a night out and some drinks were consumed.
"I jumped over a wall and ended up in the river. The river had a few rapids in it so it was some experience.
"It was just a silly night out that got a bit out of hand, nothing more than that.
"It was a freak incident, but I am fine now."
He added: "Everyone that contributed that night (to his rescue) were absolutely amazing and I am very thankful to them. I just want to put it behind me."
The ex-Celtic man went on to say that he never feared for his life during the ordeal and said he'll never repeat the stunt again.
He said: "I was pretty calm and knew I would get out eventually.
"There are just not many places to get out of that river so I had to get rescued.
"I have learned from it – it was just silliness that was taken too far and it is not going to happen again."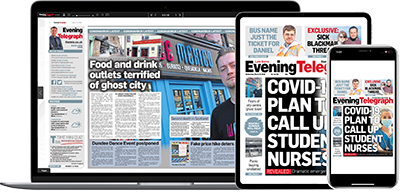 Help support quality local journalism … become a digital subscriber to the Evening Telegraph
For as little as £5.99 a month you can access all of our content, including Premium articles.
Subscribe