A former MP has warned NHS Tayside's low staff flu jab rates are a "ticking timebomb".
Fewer than half of health staff – including frontline workers – have taken up the board's offer of a free flu jab.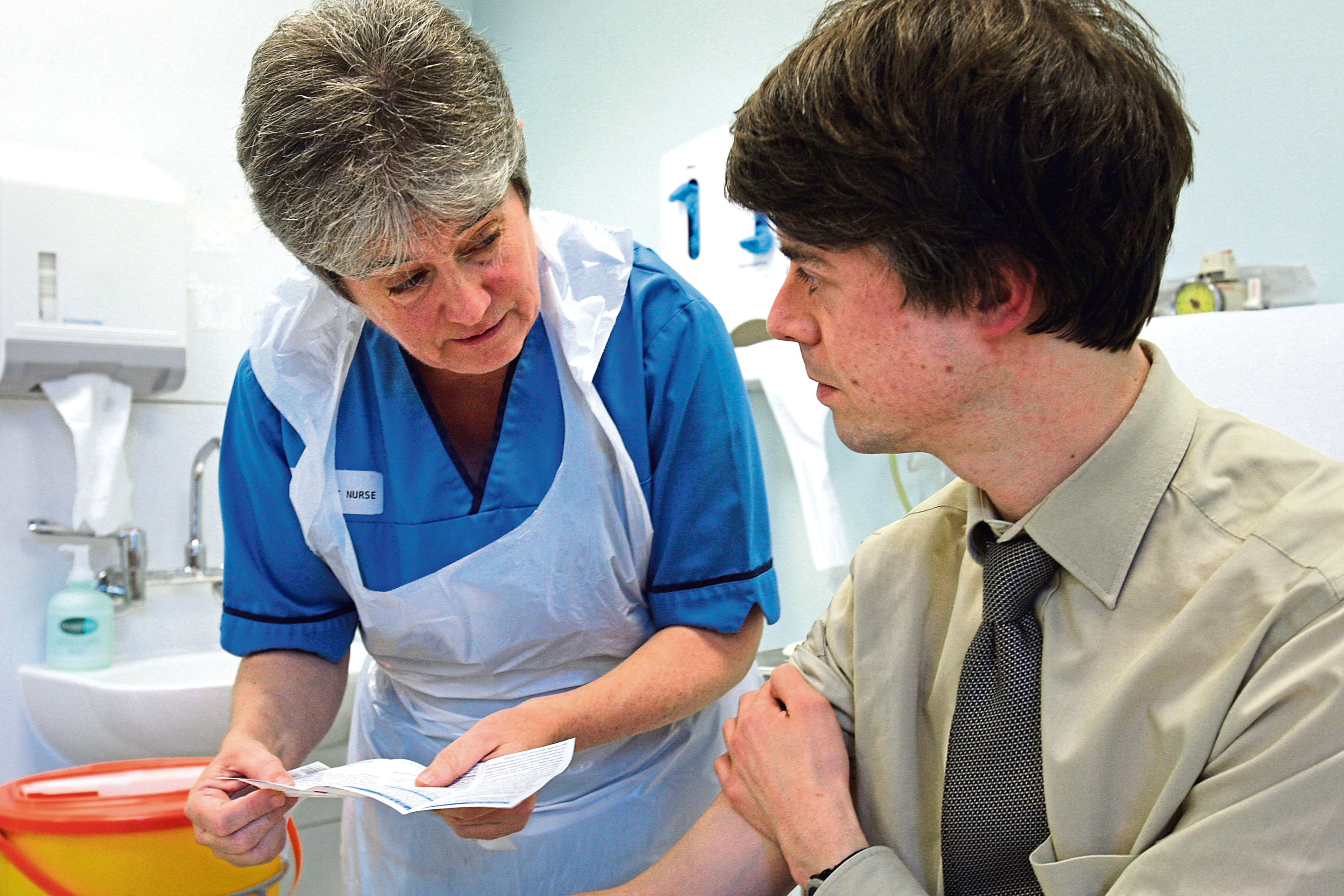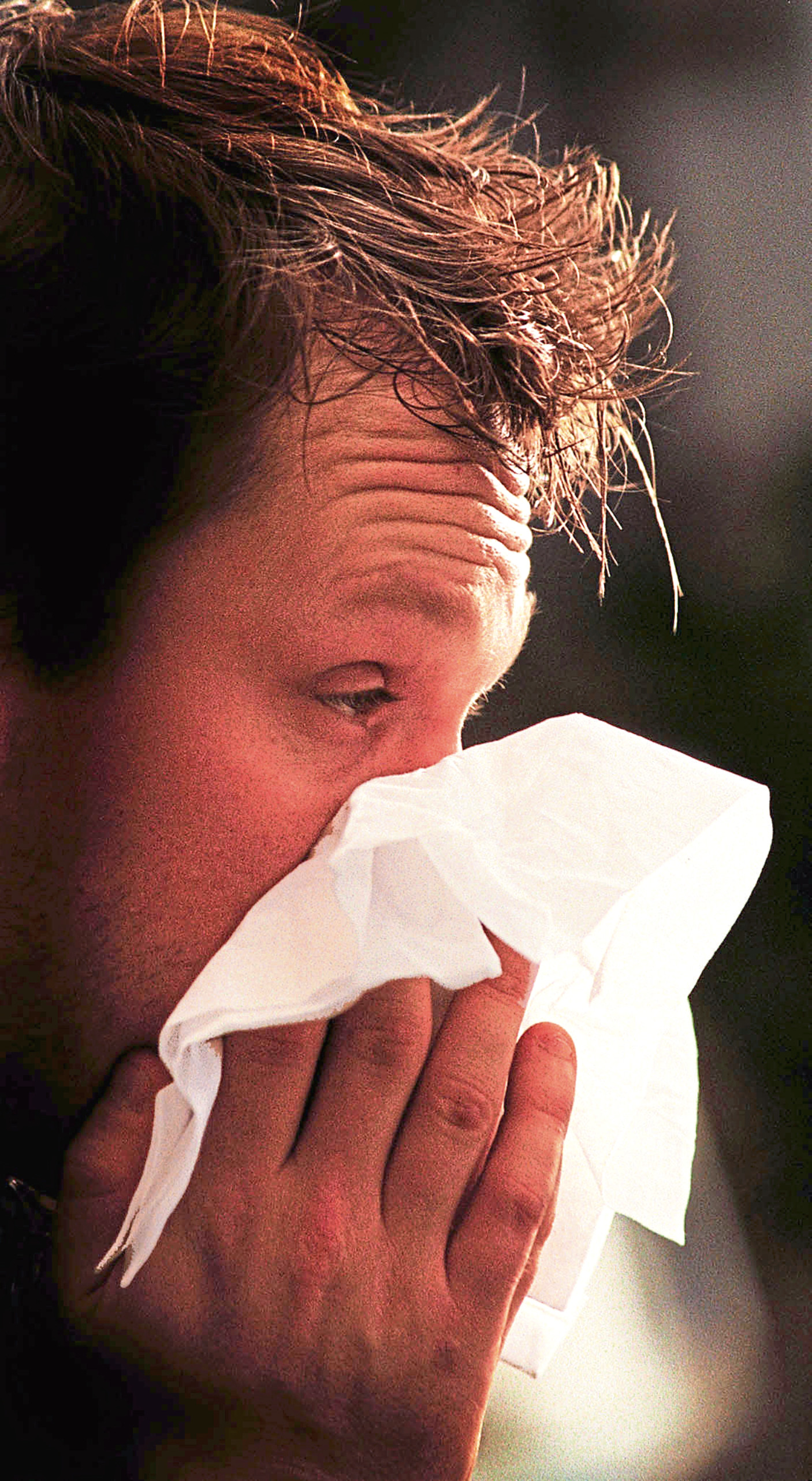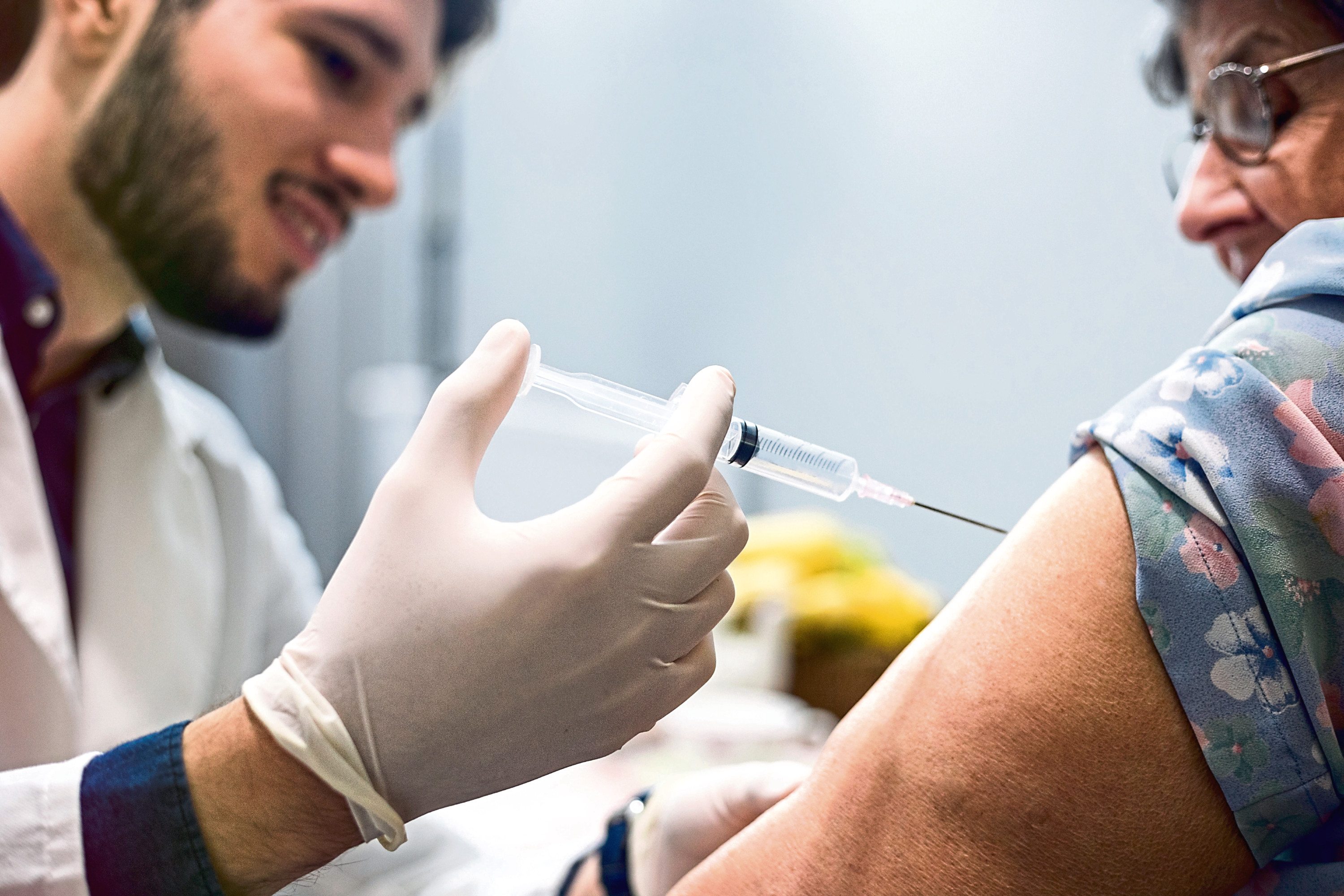 John McAllion, health spokesman for the Dundee Pensioners Forum, says "patients have to come first".
Mr McAllion, a former MP and MSP in Dundee, said: "I'm surprised that the uptake is so low. Staff should have a very good reason to not get vaccinated.
"The patients have to come first. Elderly people are especially at risk in hospital as they're more frail, and more susceptible to infections. Likewise the very young.
"The very fact they're in hospital means they're more at risk."
A report submitted to a meeting of the health board revealed 47% of staff had been immunised against flu.
It represents an improvement on previous years, as just 37% of workers were immunised last year, and 18% got the jab in 2016.
But this year's performance to date is well short of the Scottish Government's aim of 60%.
The target for "at-risk" members of the public such as the over-65s, young children, pregnant women and those with long-term health conditions is 75%.
Mr McAllion added: "Why is the target for staff only 60% whereas for the public it's 75%?
"Even if 60% of staff are immunised that leaves 40% who aren't working on wards. It's crazy – and they're asking for trouble.
"It's potentially a ticking timebomb."
Experts have urged frontline staff to get vaccinated.
Theresa Fyffe, director of the Royal College of Nursing Scotland, said: "It is important that all nursing and other frontline staff get vaccinated against flu to protect both themselves and their patients.
"While most cases of flu are mild, it can lead to complications for patients with health problems. Nursing teams and other staff are working extremely hard to ensure they can provide quality patient care during this challenging winter period and we urge all frontline staff to get the vaccine as soon as possible."
Dr Daniel Chandler, a public health medicine consultant, told a board meeting the outlook was good. He said: "About half of all staff are vaccinated at this point in time. The situation is improving and we are seeing results.
"The gap (between Tayside and elsewhere) is coming down and it's going in the right direction.
"We have grounds to have optimism and to carry on."
Dr Drew Walker, director of public health, said the increased uptake was a "success story".
And while John Brown, chairman of the board, said the 47% figure was a "good result", he conceded that it could be better.
He said: "We can make a significant difference – and we've gone from being one of the lower performance boards to being in the top four or five boards in Scotland. It's terrific.
"But the reality is that we're still far away from the target.
"Even if we look at our target for staff, it's lower than the target that we set for the public.
"One of the health and social care partnerships in Glasgow has an uptake of 84%. It can be done."
Mr Brown is set to meet Health Secretary Jeane Freeman next week. He added that he expects her to be "disappointed" at Tayside's uptake of the jab.
A Scottish Government spokesman said: "The Chief Medical Officer strongly recommends that all health and social care staff are vaccinated where appropriate to prevent transmission of the virus to patients.
"However, ultimately the decision to vaccinate rests with the individual."
One of NHS Tayside's worst winters leads to flu jab increase push
The push by NHS chiefs to boost flu jab rates among staff comes after one of the health service's worst winters in recent memory.
Tayside A&E waiting times – usually a shining example for the rest of Scotland to follow – took a major hit due to spells of icy weather.
More than one in 10 people waited more than four hours to be seen.
The hold-ups led to NHS Tayside cancelling three weeks of pre-planned operations and advising people to phone NHS 24 for advice before going to A&E.
Health bosses are especially keen to avoid a repeat of the impact flu had on the area in 2017.
A spate of flu-like infections forced wards to close at both Ninewells and Stracathro, prompting experts to ask people to avoid visiting friends and family in hospital if they were ill.
Dr Elaine Henry, clinical lead for unscheduled care and winter planning at NHS Tayside, has previously made clear the board is "determined" to learn from winters past.
National data for 2017/18 suggests that, at the peak of the flu season, GPs were holding more than three times as many consultations on flu than in the last few years.
And regardless of NHS efforts to take winter on, a rise in deaths at this time of year is inevitable.Deaths among the over-65s rose by a third in Tayside last winter, according to the National Records of Scotland.
It represents the most dramatic increase in winter deaths among that age group in the last decade, with the over-85s worst affected.
And in Dundee, 709 deaths were recorded between December 2017 and March this year – 182 more than in the three preceding months.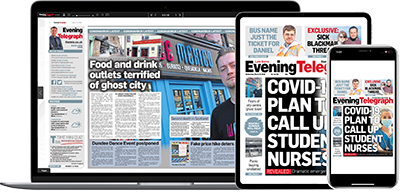 Help support quality local journalism … become a digital subscriber to the Evening Telegraph
Subscribe